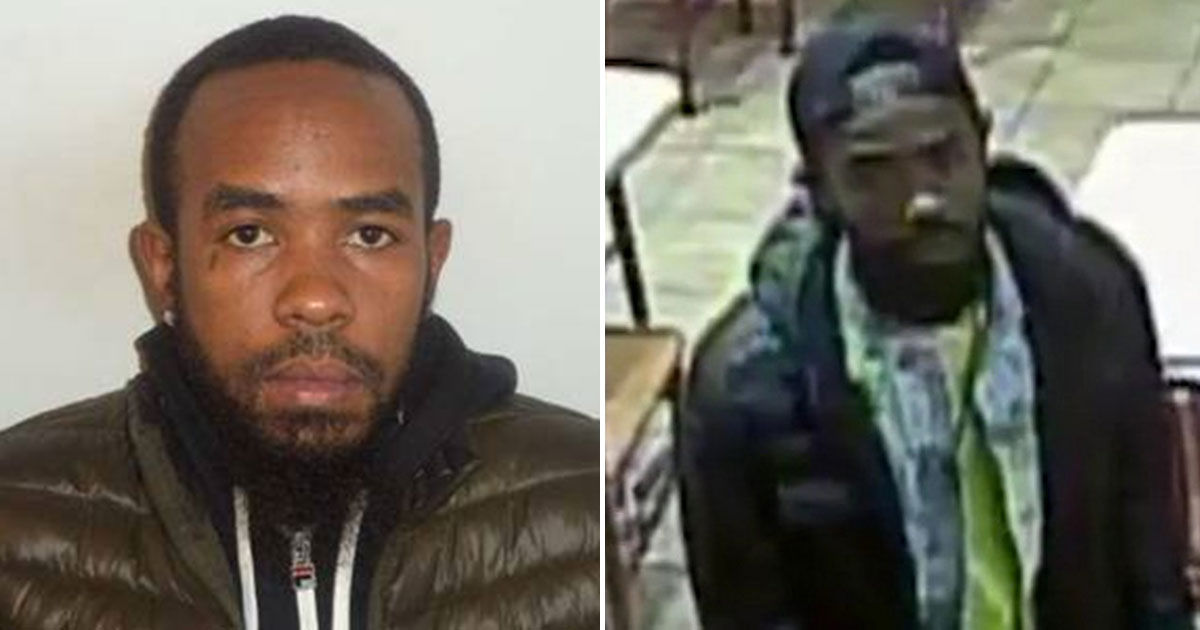 The man who police believe stabbed another man to death at a Popeyes in Maryland has been identified and a warrant has been issued for his arrest.
30-year-old Ricoh McClain is facing murder and assault charges for allegedly stabbing 28-year-old Kevin Tyrell Davis at a Popeyes in Oxon Hill near Washington, D.C. last Monday (Nov. 4).
PGPD charges suspect wanted for fatal stabbing outside of restaurant. https://t.co/K1NjhK2Hk4

— PGPDNEWS (@PGPDNews) November 12, 2019
Police said while waiting in line at Popeyes for chicken sandwiches, which had just returned to the menu the day before, McClain and Davis got into a verbal altercation that turned physical over Davis allegedly cutting in front of him and other customers.
The fight spilled outside, where McClain is accused of stabbing Davis.
Cops said when they arrived at the restaurant, they found Davis in the parking lot bleeding from a stab wound. Davis later died at the hospital.
McClain fled the scene and has been on the run since. He was ID'd as the suspect by a Prince George's County police officer who saw the surveillance images from the store and recognized him from previous investigations stops, the department said Tuesday (Nov. 12).
Police released a mugshot of McClain from a previous arrest and they're asking anyone with any information regarding his whereabouts to come forward.
McClain is facing a number of charges for the fatal stabbing, including first and second-degree murder, assault and reckless endangerment.
Police say McClain should be considered armed and dangerous and urged the public to call 911 and not approach him if he's spotted.
Be the first to receive breaking news alerts and more stories like this by subscribing to our mailing list.