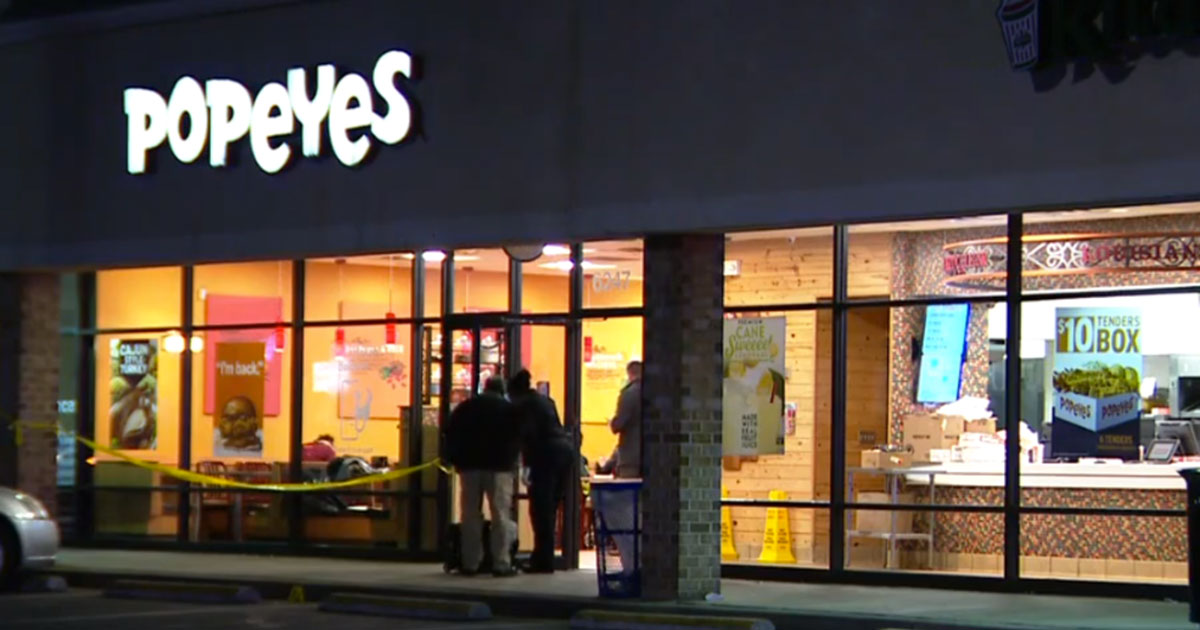 A Maryland man is dead after he was fatally stabbed at a Popeyes restaurant in an altercation over the chain's popular chicken sandwich, which just made a huge comeback this week following a brief hiatus.
According to Baltimore's WJLA News, the stabbing happened Monday evening (Nov. 4) around 7 p.m. at a Popeyes located on Livingston Road near I-495 in Oxon Hill, Maryland.
Police in Prince George's County said an argument between two men started in the restaurant then spilled into the parking lot, where a 28-year-old man was found suffering from multiple stab wounds.
The stabbing victim was rushed to a nearby hospital where he died about an hour later.
A spokeswoman for the Prince George County Police Dept. released the following statement:
"Our homicide detectives are hard at work on this one, but we have been able to determine preliminarily that this is related to the release of the sandwich here at this restaurant."
PGPD officials believe the argument between the gentleman may have started over someone in cutting in line.
Police said the suspect was still at large and they were unable to provide a description of him in a press conference Monday night.
Authorities are asking any witnesses to come forward so that the suspect can be identified and arrested.
A Popeyes employee said the restaurant would be closed (for now) while the investigation continues.
Popeyes just brought their chicken sandwich—the chain's most popular menu item—back Sunday (Nov. 3) after being sold out since September.
Be the first to receive breaking news alerts and more stories like this by subscribing to our mailing list.