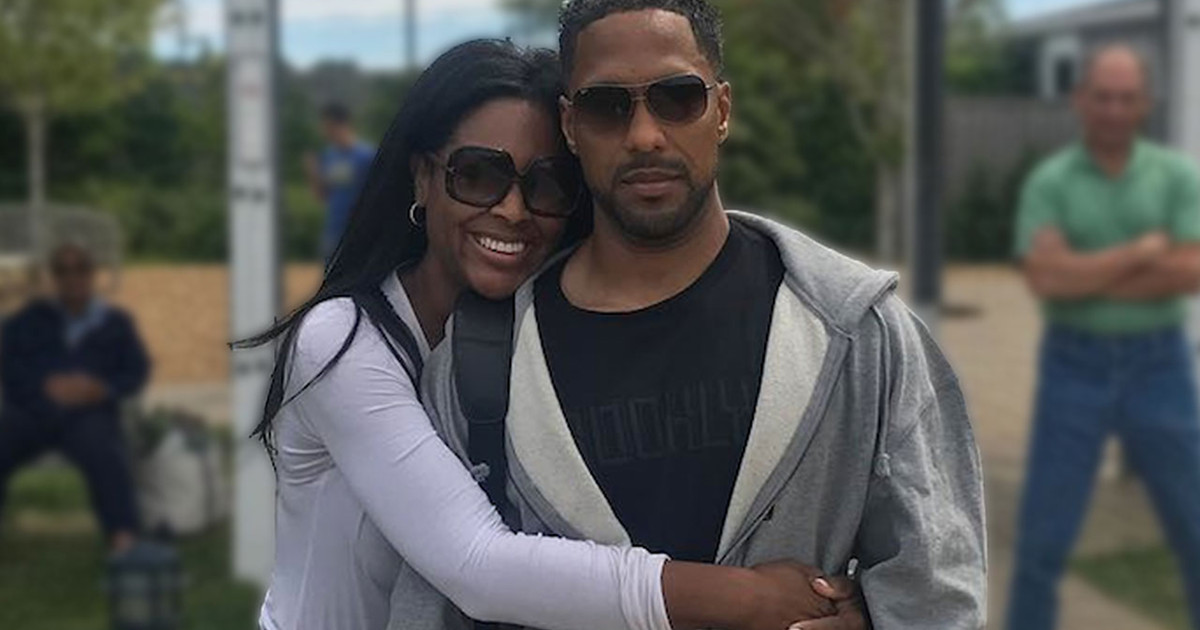 Despite sharing a 1-year-old daughter, Kenya Moore hasn't seen her husband since they announced their divorce in September. Even so, she's still hopeful the two can work things out.
Kenya exclusively spoke with People to discuss her split from Marc Daly for the first time since the unexpected announcement.
She also addressed a few of the rumors that have hit the blogs, like the one suggesting Marc had a secret family.
So, what went wrong? The Real Housewives of Atlanta star says distance was a major issue in the relationship.
Marc lives in NYC and owns several restaurants there while Kenya has settled in Atlanta; they tried to split their time between the two cities.
They made it work for a while, but after Kenya gave birth to their daughter, Brooklyn, last year, she became frustrated by Marc—who had just opened two new businesses—always being in New York.
"I couldn't be selfish. But if you're living in two different places, you have to be together during the times you are in the same place; either you're both in NY and you're both in Atlanta. And when we'd be in the same place, we weren't always in the same place. So, with the businesses, the distance, and the baby, it just became hard for us to figure it all out."
One could easily say that the couple could have just picked one place to live and made that city their forever home. However, Kenya admits that neither party wanted to make that sacrifice.
"New York and Atlanta, it gave us a full life. There's no other city like New York in the world; I loved our life there. And Marc, he loves Atlanta. He has his own friends here, and it's a family environment where there's a home and a yard for kids to play, without the daily anxiety of living in a big city. It was the best of both worlds."
There was also a breakdown in communication.
"We communicate in very different ways," Kenya revealed. "If the communication were better and more open and honest, I think we could solve our problems."
"I don't want to fight at home. I want to be able to talk; I want to be able to rationally discuss things," she continued. "And I get to the point where I'll withdraw if it seems too combative or not healthy."
Kenya even suggested marriage counseling, but Marc has failed to agree to go. In fact, it seems Kenya is only one actively fighting for the marriage while her ex has checked out.
"I didn't get married to quit…I took my vows seriously," she said. "I believe in for better and for worse and I believe in trying it all before you walk away."
"I am hopeful, and have always wanted to work on our relationship. But I just don't know if that's even a possibility at this point, honestly. Marc doesn't seem to be there. I'd feel more comfortable calling it quits if I knew I'd tried everything and it still didn't work. And we definitely didn't do everything we could have done to save our relationship."
As for the scandalous rumors of Marc living with a secret family or the couple having explosive fights, Kenya says none of this is true. However, she does not completely rule out cheating on Marc's part.
"I can tell you I've heard a lot of rumors about secret families. I can tell you that's completely made up; there's zero truth to that. In terms of infidelity, I've had no proof of that. That's not our issue."
Kenya revealed that neither party has officially filed for divorce, yet. However, she also hasn't seen Marc since the day before they announced their split last month, making reconciliation less likely as the days go by.
She does say they have been "pretty civil" through it all and Marc has regularly spent time with their daughter, Brooklyn. "He's a great dad to her," she said.
Kenya and Marc tied the knot in a surprise ceremony in St. Lucia in June 2017; they welcomed their only child together in November 2018.
Despite being somewhat hopeful throughout the piece, Kenya ends her People interview with this harsh reality:
"I thought [Marc] was the one and that with Brooklyn, I finally got the family that I wanted. I just don't know what to say about all that now."
Marc did not respond to People's request for a statement regarding Kenya's exclusive interview.
The breakdown of Kenya and Marc's marriage is expected to be a major storyline on the upcoming season of The Real Housewives of Atlanta, which premieres this Sunday (Nov. 3).
Be the first to receive breaking news alerts and more stories like this by subscribing to our mailing list.