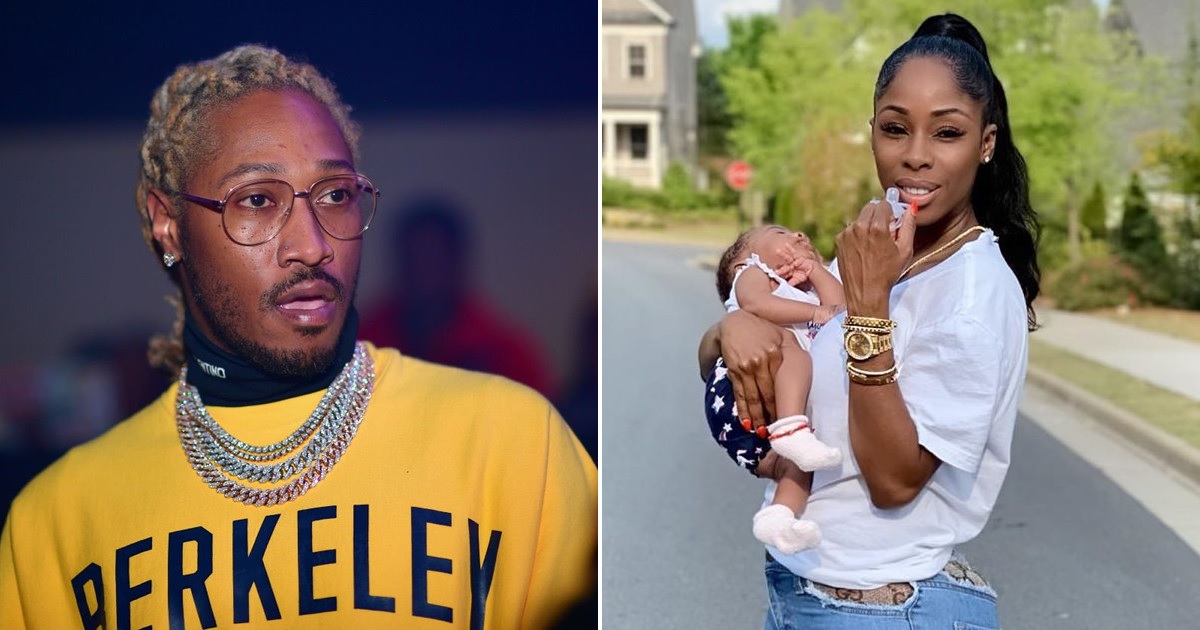 Future is finally responding to the woman who claims he's the father of her now 6-month old baby. In legal documents, the rapper calls Eliza Seraphin a fraud who's only after his money.
Seraphin filed a paternity suit back in August requesting the court to order Future to take a paternity test as well as requesting child support. Future is now asking the judge to dismiss the case due to fraud.
https://www.instagram.com/p/B30VeGpJHKc/
TMZ reports Future submitted documents in Broward County, Florida stating "the petitioner [Seraphin] is lying about financial matters at the onset of case which is solely based on her attempt to extort money from" him.
In her initial documents, Seraphin claims that she had no bank account, no income, and had to sell her car to make ends meet. However, Future counters these claims by using Seraphin's own Instagram account as his evidence.
https://www.instagram.com/p/ByeJmE1B8JE/
Seraphin—who goes by Eliza Reign on the platform—is a brand ambassador and flashes her multiple cars. He also claims to have proof that she currently leases a 2018 Range Rover and holds several checking accounts.
And definitely not helping her case, Seraphin took to her own Instagram Stories in August to shut down accusations that she was targeting Future for his money. She claimed that she was already stable and was enjoying several luxuries before Future entered her life.
"I don't need him to take care of me, I need him to take care of his child," she wrote.
Our friends over at Straight from the A even got the receipts.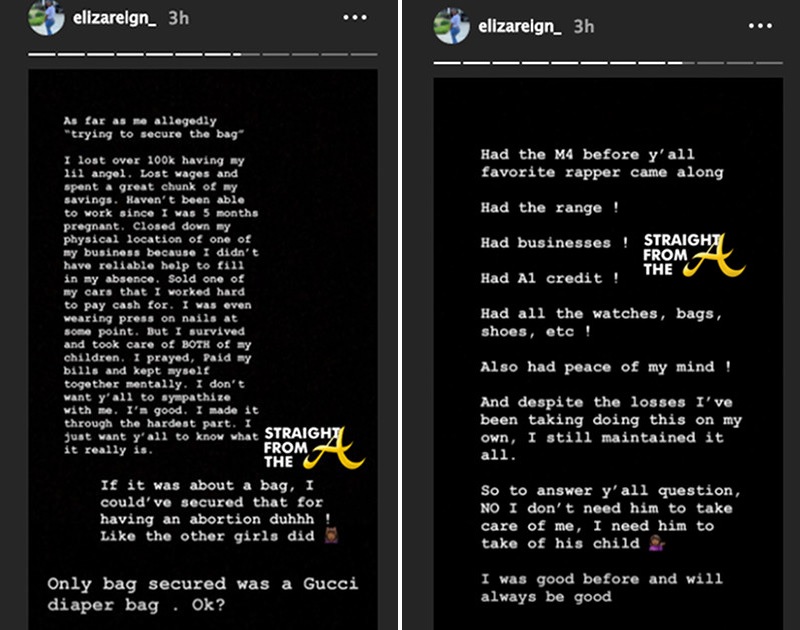 TMZ notes that Future never denies being the father of Seraphin's child, only contesting her financial situation. If he is the father, it would be the rapper's sixth child by six different women.
In a separate case, a Texas woman (alleged baby mama #7) filed a paternity suit against Future just last week after he refused to take a DNA test to prove he is the father of her 3-month son, which would be his seventh child.
Be the first to receive breaking news alerts and more stories like this by subscribing to our mailing list.