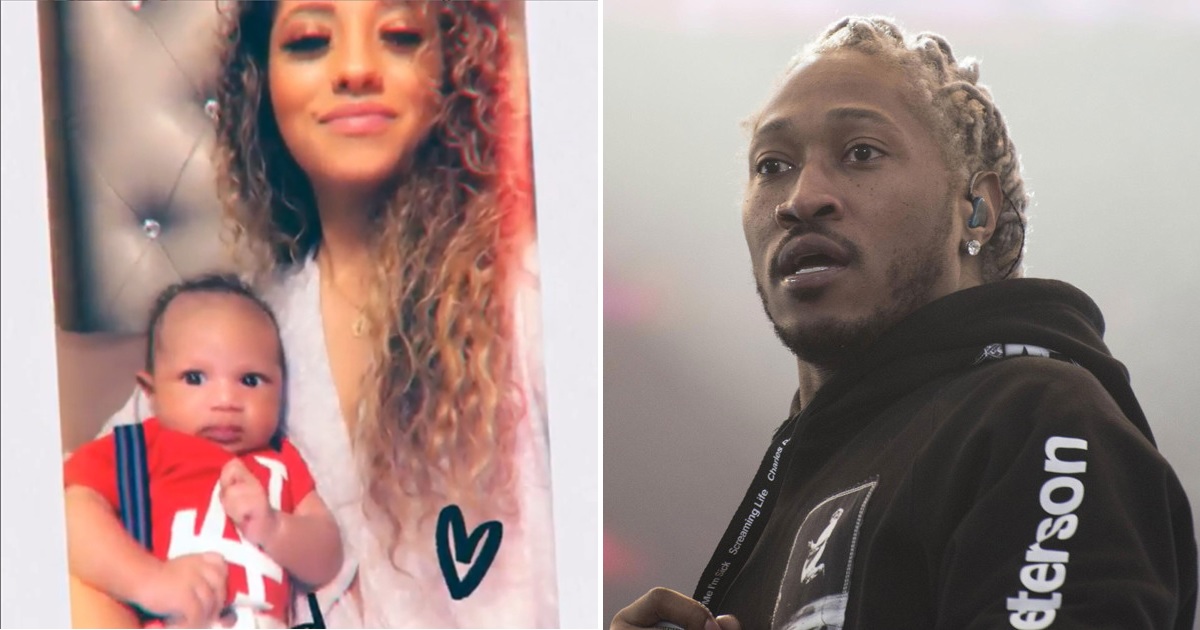 Earlier this week, several outlets erroneously reported that Future's seventh baby mama had filed a paternity suit against it him; it was actually his alleged sixth baby mama, Eliza Reign.
But hold up…the sixth baby mama just dropped a bombshell and claims that there is a seventh baby mama named Cindy Renae.
Reign made the claim while posting a series of Instagram stories defending her decision to file a paternity lawsuit against Future after he ghosted her shortly after she gave birth and now, she's requesting child support.
"He came back around. We got cool. Hashed out the past. He made promises. Then disappeared again. I'm not running no n*gga down to do what he supposed to do. So I finally decided to let the courts chase him instead.

"Regardless of how she got here, SHE'S HERE! So stop making excuses and justifying a grown man abandoning an innocent child."
Straight from the A caught screenshots of Reign's posts.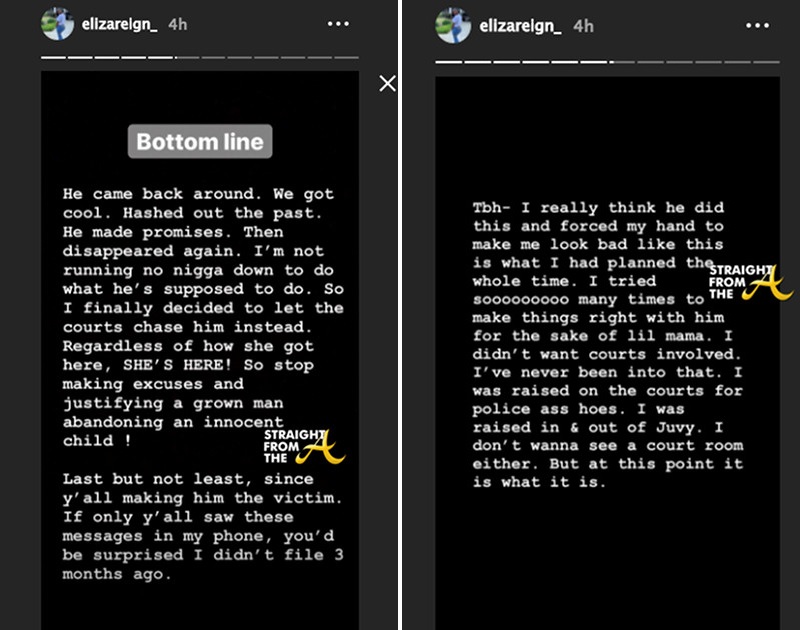 Reign also writes that she's not trying to "secure the bag." The Instagram model said that she was already stable and was enjoying several luxuries before Future entered her life.
"I don't need him to take care of me, I need him to take care of his child," she wrote.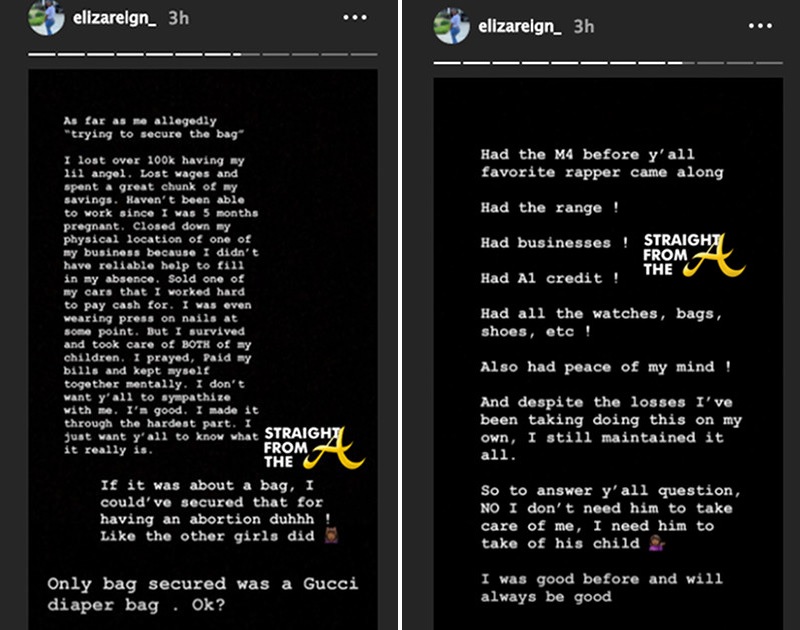 She dropped the seventh baby mama bomb in her final IG story, alleging that Future also ghosted Cindy Renae, who apparently just gave birth to his son, a few months ago.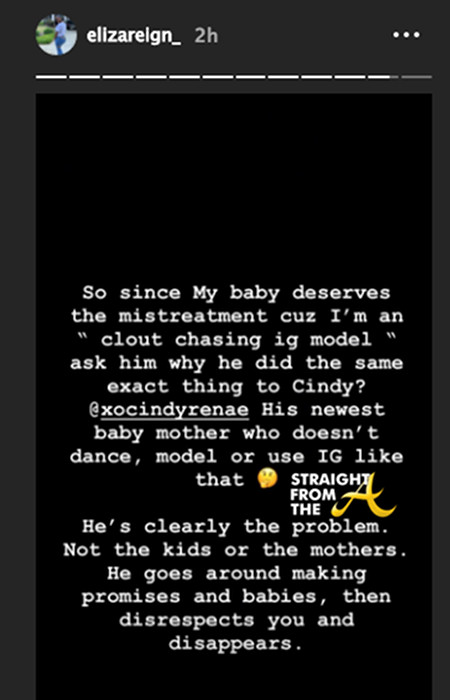 "[Future's] clearly the problem. Not the kids or the mothers. He goes around making promises and babies, then disrespects you and disappears," she wrote.
Browsing Renae's Instagram account, she has been posting pictures of a one-month-old boy named "Legend Ary."
https://www.instagram.com/p/B0u2z3HgZqK/
Baby Legend would be Future's seventh child and Renae would be his seventh baby mama. He has yet to comment on Renae or Reign's recent paternity suit.
Future's team of children seems to be growing exponentially as he also welcomed his fifth child with Joie Chavis (Bow Wow's baby mama), a son named Hendrix, back in December.
If Future really does have a sixth and seventh baby mama, that would mean he currently has three children all under the age of 1.
Be the first to receive breaking news alerts and more stories like this by subscribing to our mailing list.