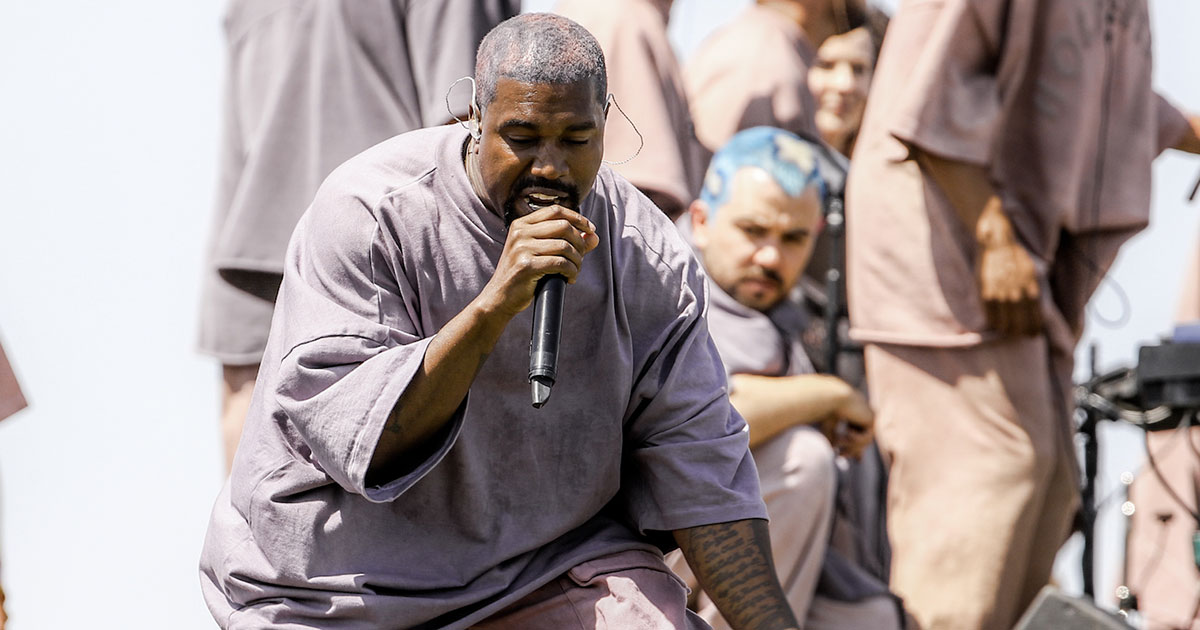 Now that Kanye West is a devout Christian who doesn't allow cursing around him and requires collaborators to not have premarital sex while working with him, he's taking his newfound faith a step further by denouncing his old music.
Kanye West released his highly anticipated new album Jesus Is King Friday afternoon (Oct. 25), and the reviews have been mixed.
However, those unfavorable reviews aren't enough for him to back to his old music, sources say.
According to TMZ, sources close to the rapper say he's very serious about never performing his old music again … at least not in their original form.
Insiders say Ye is super committed to his new faith. So committed, in fact, that he's not concerned with the negative reviews about his new gospel-inspired album because "he's making music for God and is a changed man."
Kanye's sources say that fans of the rapper's old music will have to make do with him performing altered versions of his hits with "G" rated lyrics.
So, at this point, if you're still looking for the "old Kanye," you'll be looking for a while.
This shouldn't come as a surprise if you've been following Kanye's transition over the past couple of years.
In fact, it was recently revealed by West's pastor that he considered quitting rap music at one point in his career because he considered it to be "the devil's music."
In other Kanye news, the rapper told TMZ that he's already ready to hit the road to promote Jesus Is King in what will be his first since headlining tour since 2016's "Saint Pablo Tour" that was abruptly canceled a month early (with over 20 dates left) when Ye was hospitalized for mental health issues.
Be the first to receive breaking news alerts and more stories like this by subscribing to our mailing list.