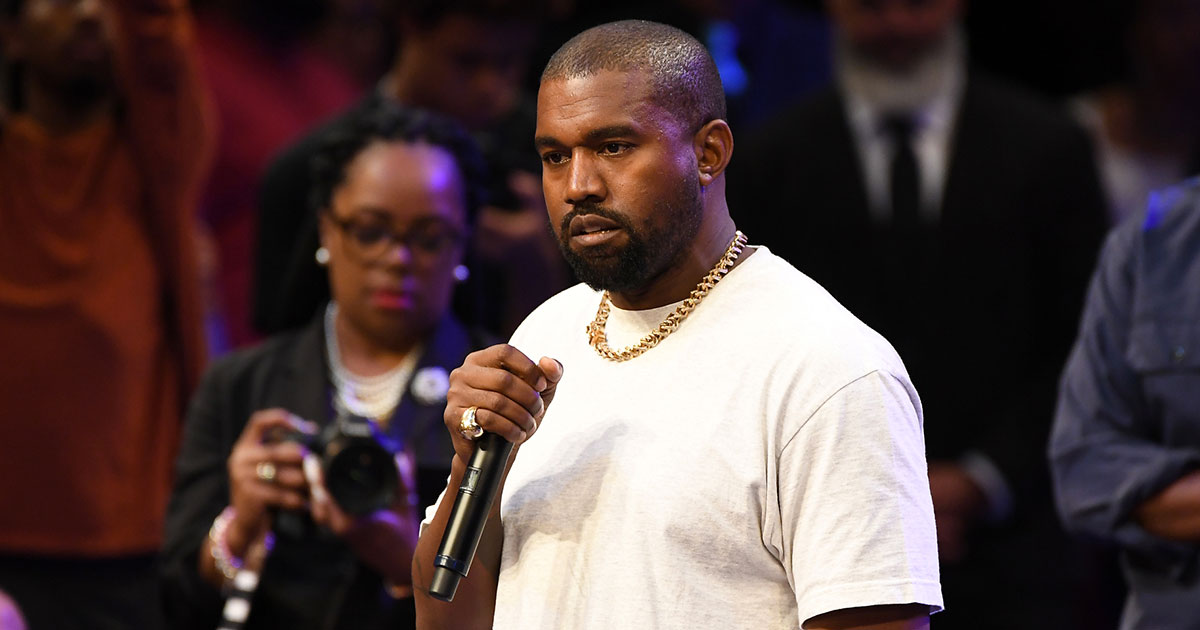 Kanye West really wants people to know that he's a serious Christian now.
The rapper recently sat down with Zane Lowe for his first extended interview about his new album Jesus Is King, and provided some background on the creative process behind the project, including a very interesting request he made to his collaborators.
Kanye said he asked people working on the album not to have sex … unless they were married.
"There was times I was asking people not to have premarital sex while I was working on the album," the rapper revealed.
"There's times where I went to people that were working on other projects and said 'Can you just work and focus on this?' I thought if we could all focus and fast… Families who pray together stay together."
He also revealed he has a sex addiction and pointed to that as a possible reason for his infamous outburst against Taylor Swift at the 2009 VMAs.
"That was such a script out of a rock star's life," he said. "My mom had passed a year before. And I said some people drown themselves in drugs, and I drown myself in my addiction: sex."
Kanye also opened up about how his newfound relationship with God saved his life.
"Now that I'm in service to Christ, my job is to spread the gospel, to let people know what Jesus has done for me. I've spread a lot of things.

"There was a time I was letting you know what high fashion had done for me, I was letting you know what the Hennessey had done for me, but now I'm letting you know what Jesus has done for me, and in that I'm no longer a slave, I'm a son now, a son of God. I'm free.

"The most space that I had to think is when I went to the hospital. One of the things that happened when I went to the hospital is I started reading the Bible and I started writing and copying out Bible verses and a person came to my house that wasn't a Christian and told me come over, and 30 minutes later I was in handcuffs headed to the hospital.

"Now this person very well may have saved my life because when you're in an episode you could jump off the side of a balcony you can stab your eye out you can do a lot of things when you're ramped up like that, but one of the things that people do now is they try to discriminate against my mind and my thoughts because of that moment."
This comes after Kanye's pastor said the hip-hop star no longer allows cussing around him and almost even quit rapping, calling it the "devil's music."
Jesus Is King, the upcoming ninth studio album from Kanye West, is set to drop on Friday (Oct. 25) alongside his new IMAX film, Jesus Is King: A Kanye West Experience.
Watch a preview of his interview with Zane Lowe below:
Be the first to receive breaking news alerts and more stories like this by subscribing to our mailing list.