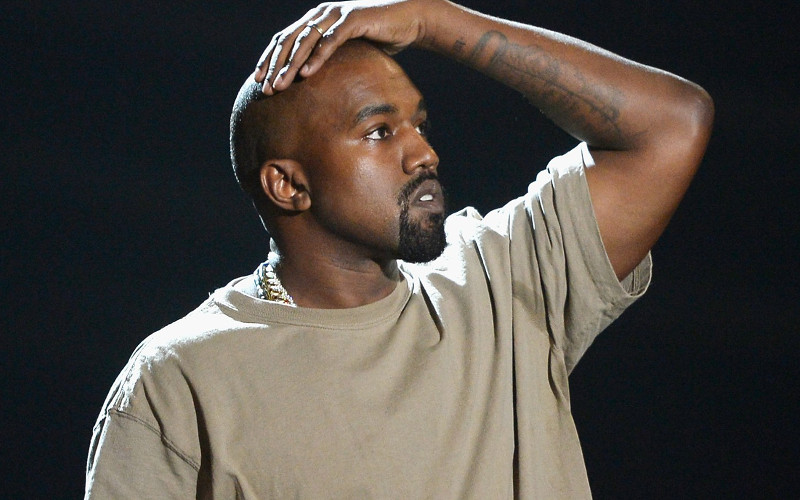 Kanye West has checked out of UCLA Medical Center and is resting comfortably at home. The rapper has spent more than a week in the hospital to receive treatment for "exhaustion" and "sleep deprivation," while many believe he suffered a nervous breakdown.
Kanye left the hospital with Kim Kardashian and his personal physician Dr. Michael Farzam. He is resting at home but will continue to need "ongoing psychological and medical treatment."
The rapper was rushed to the hospital Monday Nov. 21 after exhibiting bizarre behavior for several days, most notably onstage during his now-cancelled Saint Pablo Tour. The 911 call obtained by TMZ referred to the incident as a "psychiatric emergency."
Insiders say Kanye was never held against his will and that he remained in the hospital on his own accord. However, earlier reports suggest he was getting better. Hours before he was released, Kendall Jenner told Entertainment Tonight, "Everyone is doing OK, just praying."
The past week and half has not been easy for Kanye and Kim Kardashian. According to sources, Kim did not allow their children to see their dad while hospitalized and Kanye's prior behavior was taking a toll on their marriage.
A source tells US magazine:
"He would be up all night ranting about things. They were fighting because he was impossible to live with… Kanye's behavior took a huge toll on their marriage. Kim feels relieved he is getting the help he needs. She thinks this is what it will take to save him — and help their marriage."
However, Kim was there for her husband and family when they needed her most. TMZ described a typical day for the reality stay while Kanye was receiving treatment.
EARLY MORNING
Wake up her 11-month-old and 3-year-old and give them uninterrupted attention as she feeds, clothes and nurtures them. She organizes their day by getting them off to various appointments and activities.

LATE MORNING AND AFTERNOON
Kim beelines it for UCLA Medical Center where her attention becomes singular … providing emotional and various other forms of support for Kanye. Kim comforts him, deals with a slew of doctors, nurses and other health care professionals, makes medical decisions and, just as important, tries to cheer Kanye up.

LATE AFTERNOON AND EARLY EVENING
Kim books it back home where she's there before the kids get home. She feeds them, spends time with them and tucks them into bed.

LATE EVENING
We're told she often then goes back to the hospital to spend more time with Kanye.
People close to the family tell us she hasn't cracked at all … she's upbeat and strong with everyone, even in the face of a pretty crappy situation.
Kanye's mental breakdown may have been triggered by a number of factors, including the anniversary of his mother's death and still coping with Kim's recent Paris robbery. The story is still developing and we will keep you updated on Kanye's recovery progress.
Be the first to receive breaking news alerts and more stories like this by subscribing to our mailing list.