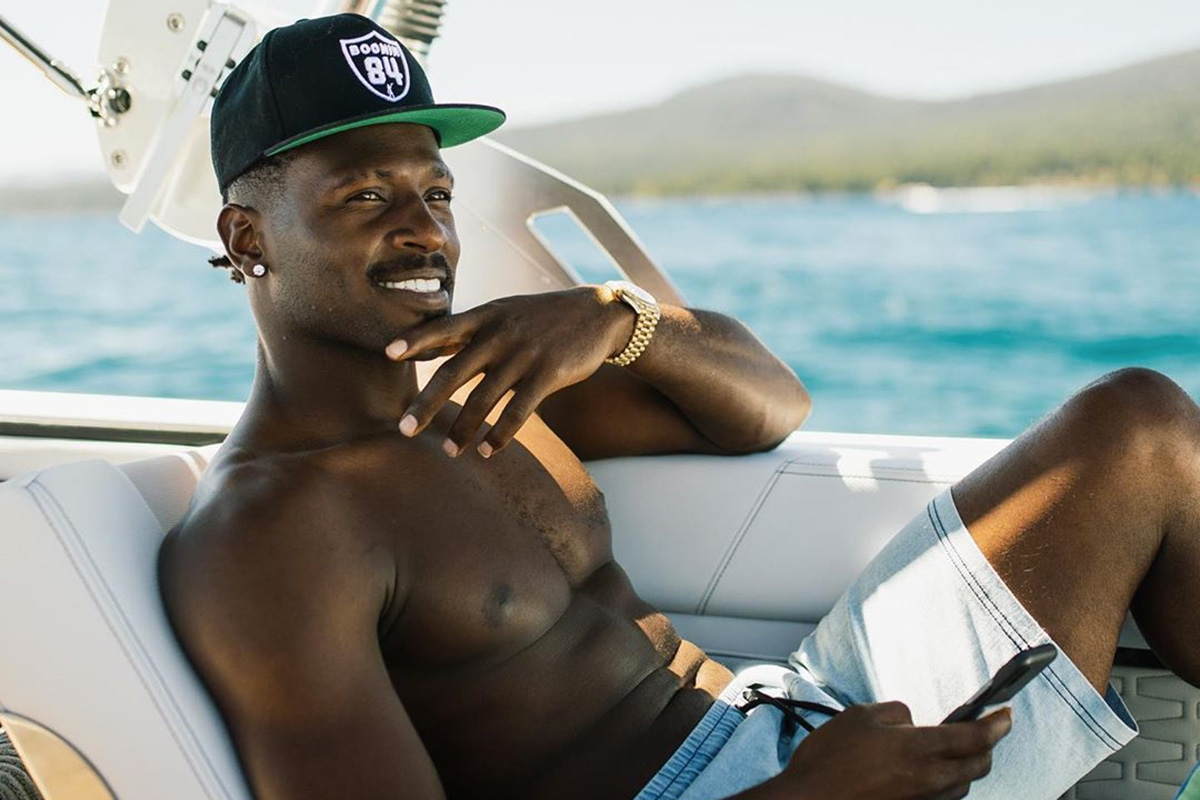 UPDATE (9:31 P.M.): Antonio Brown has responded to the lawsuit through a statement from his attorney in which the NFL player denies the rape allegations, claiming that the only reason the woman is suing him is because he refused to invest $1.6 million into a "business project" back in 2017.
Brown, however, does admit to having a "consensual personal relationship" with his accuser and he said she visited his house on multiple occasions, including one particular late-night visit just 10 days after the alleged May 2018 rape incident (described below).
Brown also claims the woman asked him for tickets to a Steelers football game in Winter 2018, and has posted numerous pics with him on her social media in an effort to benet from her association with him.
Brown ended his statement saying he will "pursue all legal remedies to not only clear his name, but to also protect other professional athletes against false accusations."
Read the full statement below:
STATEMENT REGARDING ANTONIO BROWN: https://t.co/yvEcRyilbt pic.twitter.com/0K9G8vJeG1

— Darren Heitner (@DarrenHeitner) September 11, 2019
---
Original story: NFL player Antonio Brown has been going through it over the past week.
After last week's drama with the Oakland Raiders, in which Brown allegedly called GM Mike Mayock a "cracker" and demanded he be released from the team before being picked up by the New England Patriots, now he's being accused of rape by his former personal trainer.
Not just once, not even twice, but she's saying that Brown raped her on THREE separate occasions. Yikes.
As they say, when it rains … it pours.
The woman behind the lawsuit, who identifies herself as Britney Taylor, says she was hired by Brown as a personal trainer. Taylor claims the first incident happened in June 2017 during a training session when "Brown exposed himself and kissed [her] without her consent."

"Later that month, Brown, while positioned behind her, began masturbating near her without her knowledge and ejaculated on her back."

According to the lawsuit, filed in federal court in Florida, Taylor claims Brown bragged about the incident to her in "profane and angry text messages."

Several months later, the accuser claims Brown reached out to her to express contrition and "begged forgiveness."

Taylor claims Brown begged her to continue training him — and after initial hesitation, she ultimately agreed.

However, the woman claims on May 20, 2018 "Brown cornered [her] forced her down onto a bed, pushed her face into the mattress, and forcibly raped her."

The woman claims she tried to fight back but Brown was "too strong and physically overpowered her."

In the suit, the woman claims she screamed and cried throughout the entire incident — repeatedly shouting "no" and "stop."

Brown refused to stop, according to the suit, and penetrated her, the woman claims.

In her suit, Taylor describes herself as a "28-year-old world class gymnast" who competed at "elite levels of international competition."
These accusations are troubling, to say the least, and it will be interesting to see how Antonio Brown responds to the lawsuit.
Be the first to receive breaking news alerts and more stories like this by subscribing to our mailing list.