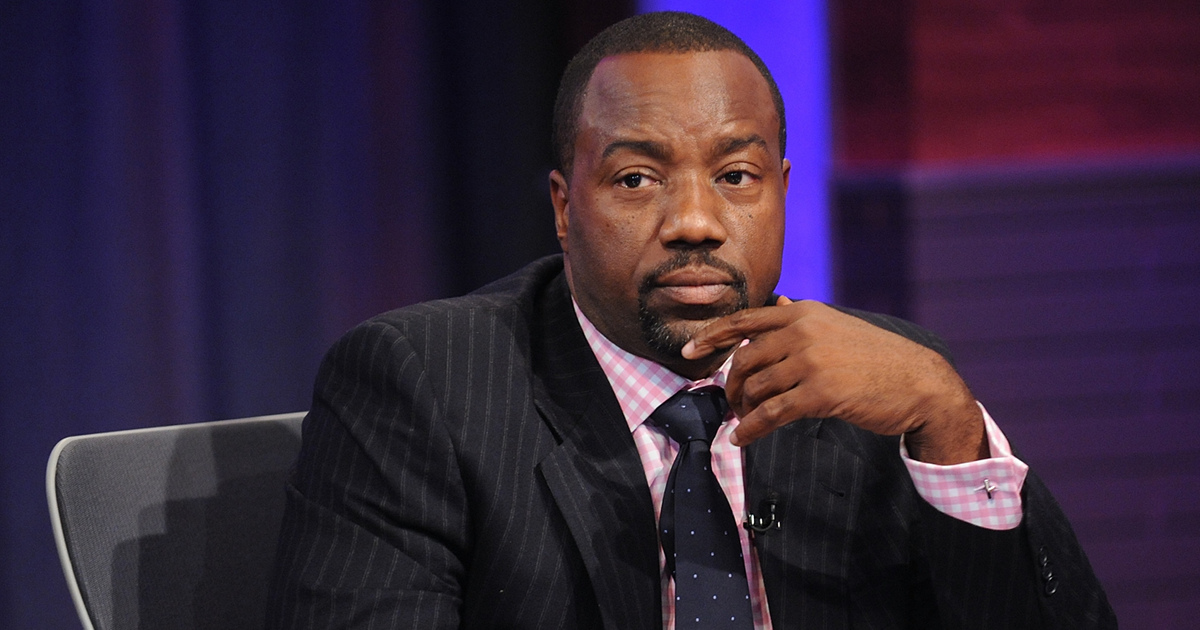 Malik Yoba is still receiving support after revealing he's attracted to both cis and transgender women. However, the mother of two of his three children took issue with his social media confession.
Terry Vega commented on Yoba's Instagram video thanking everyone for their support.
Vega revealed that Yoba is currently in a "trans relationship," and said she gave him her unconditional support when she learned of the new relationship two months ago.
But Vega goes on to slam Yoba for failing to inform their two children of the situation prior to making his statement on social media.
"Why did you NOT have a conversation with our children and wait till last night to text our 1st born with this info. Yet you were preparing your Public months ago on IG! Our children support you and keep so much a secret of what really goes down with our family dynamic."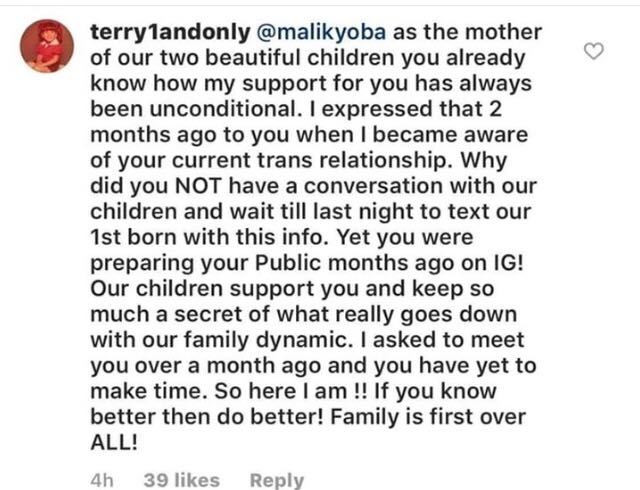 Yoba has not publicly responded to Vega's IG comment. Hopefully, the family matter was resolved in private.
And while Yoba has stated that he is attracted to both cis and trans women, he has not confirmed whether he's currently in a relationship with a transwoman as Vega suggested.
In an effort to combat bullying and defend trans relationship, as a straight man, the former Empire actor took to Instagram last week to reveal his own attraction to transwomen.
"It is NOT about GENITALIA OR SEX but about attraction to the soul and humanity of an individual and often the beauty that is in the courage and conviction to live ones truth!" he wrote. "As a self-identified cis heterosexual man I too am learning what it means to be trans attracted."
Yoba was compelled to make the statement after Philadelphia man Maurice "Reese" Willoughby committed suicide after being bullied for dating a transgender woman named Faith Palmer.
Palmer has since claimed that Willoughby was dealing with other issues, such as drugs, and had even threatened to kill her before taking his own life.
A trans woman named Mariah Lopez Ebony is also accusing Yoba of paying her for sex more than 20 years ago when she was just 13 years old. She says Yoba specifically sought out underage black and Latina trans girls.
Yoba recently responded to Ebony's accusations in a now-deleted Instagram post. "How quickly people love to spread news with no proof of child abuse," he said in a freestyle
He continued: "A lot of nonsense is floating around town the last few days. I'm like, 'What am I going to say about all this?' I'm not going to defend myself. Im'a dig deep. Im'a lean into my creativity. Im'a lean into the purpose and the purpose is the service. It's all it's about. Love."
Be the first to receive breaking news alerts and more stories like this by subscribing to our mailing list.