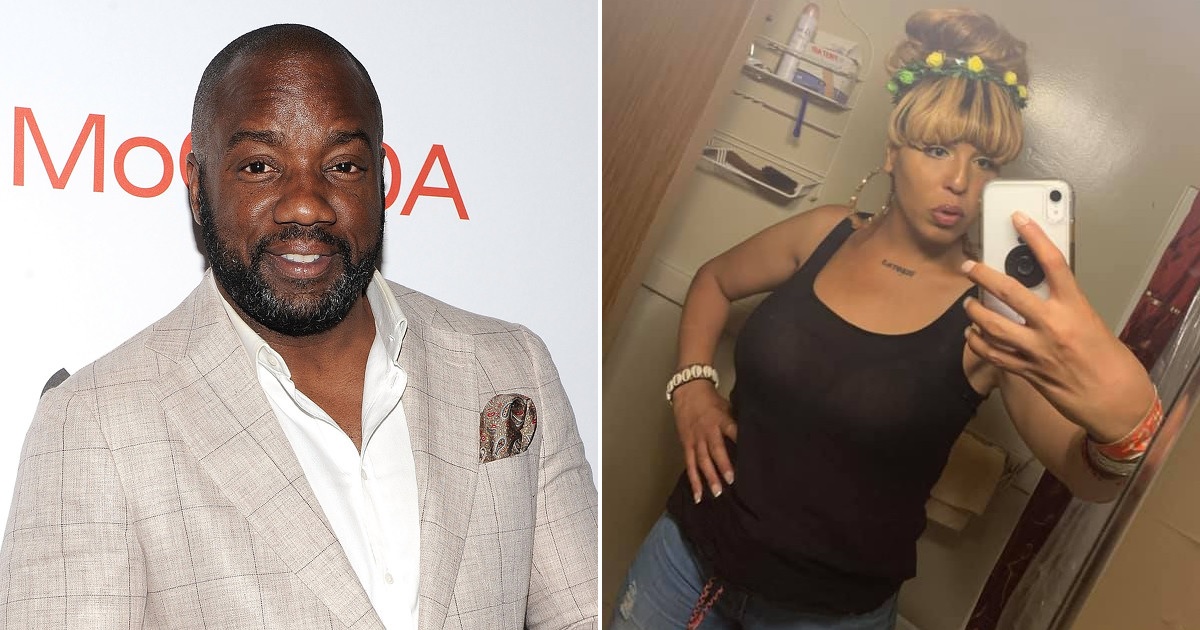 Malik Yoba has received much praise and support since admitting his love for all women, including transwomen, to combat the stigma, shame, and bullying attached to straight men—specifically black men—dating transwomen in an Instagram post.
But one transwoman took major issue with the former Empire star's statement and the support he was receiving and accused him of paying her and other underage transgender girls for sex 20 years ago in New York City.
"NYs Child Sex Abuse law means Malik will have to face the music. Sorry to burst a lot of folks bubbles," Mariah Lopez Ebony wrote in a now-viral Facebook post on Sunday (Sep. 1).
Ebony alleged that Yoba paid her for sex when she was just 13 years old, and again when she was 16.
She said Yoba specifically sought out black transgender minors.
"[Yoba's] admission to being sexually attracted to Trans women, is bound to open a Pandora's box for him; not because the women are Trans, But because many of the Trans women he engaged in sexual exploration and exploitation with on 14th Street, Times Square and elsewhere, were minors. Including myself."
"What Malik paid me to do, as a 13 and 16-year-old, wasn't love," she continued, adding that "he knew what he was doing, was wrong."
She also said Yoba would beg for unprotected sex.
Ebony also questioned Yoba's true reasoning for publicly professing he love for transwomen.
Yoba made his post in defense of transgender relationships, but Ebony believes someone was threatening to reveal his past with transgender prostitutes, forcing him to "come out."
"Where was his LOOOOOOOOVVVVEEE for Trans women over the last 20 years? Where are his Trans girlfriends? Something tells me I'm not the only one who got some dirt on this individual and, something also tells me that he didn't just up-and-decide to 'come out', he was pushed.

"Careful not to make a fool of yourself supporting him and his message. I am sure I am not the only trans person who was a minor when Malik Yoba first 'loved' them."
Yoba admitted his sexual attraction to transwomen last week in response to the suicide of Maurice "Reese" Willoughby, a 20-year-old black man who was seen being bullied for dating a transwoman in a viral video.
"ATTENTION BLACK AND ALL MEN!!! THIS IS NOT OK!!!!! This video is another heartbreaking example of the homophobia, transphobia hatred and hypocrisy," Yoba wrote. "WE as black folks, BLACK MEN in particular have to NAME , FACE and CALL OUT and do the work to heal!!!"
Yoba continued:
"I love ALL women AND count MYSELF among those that find themselves trans attracted and I too have felt the self imposed shame that comes with that truth but it's time to speak up. It is NOT about GENITALIA OR SEX but about attraction to the soul and humanity of an individual and often the beauty that is in the courage and conviction to live ones truth!"
Malik Yoba has yet to address the claims made by Mariah Lopez Ebony.
Be the first to receive breaking news alerts and more stories like this by subscribing to our mailing list.