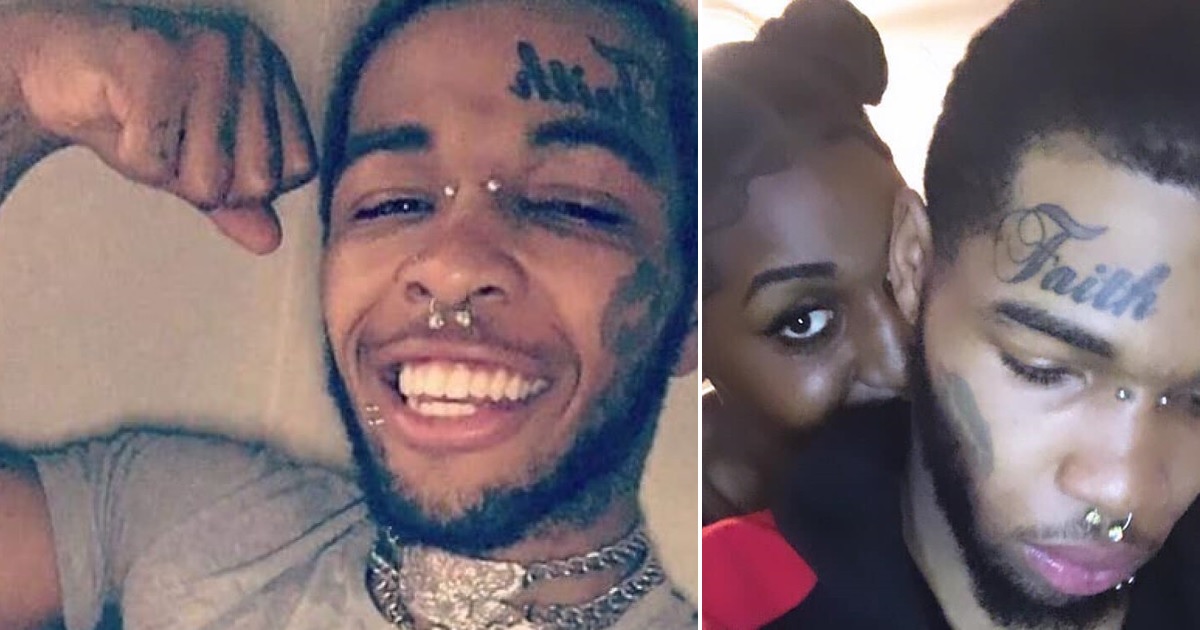 A Philadelphia man who was bullied in a viral video for dating a transgender woman has committed suicide, his friends say.
20-year-old Maurice "Reese Him Daddie" Willoughby reportedly took his own life after battling depression and constantly defending his relationship with a transgender woman named Faith. Aazios was the first to report the story.
Willoughby—who tattooed Faith's name on his forehead—publicly defended the relationship and praised his girlfriend in a Facebook post shortly before his death. He wrote:
"Y'all can say whatever about faith I really don't care if she not passable I don't care if she wasn't born a woman she is a woman to me & I love her flaws that's what makes her faith if you heard her story it's motivating….. I'm happy you should be happy for me"
Earlier this year, Willoughby was bullied by a group of men. They called him names and shamed him for dating Faith. The video went viral on social media.
so i remember this video going viral on here before, this basically where it all started ? from the day them niggas uploaded this that man was driven into depression and started taking pills.. pic.twitter.com/owCpBiqcDJ

— Ew! (@GODISMlKEY) August 20, 2019
"That was my friend and everyone who took part in [bullying] him need to be in jail," Amethyst Jade Lee, one of Willoughby's friends wrote on Facebook after learning of his passing.
Friends say Willoughby was constantly bullied over the relationship which took a toll on the 20-year-old, leading to depression and adding to his history of mental health issues.
An friend who chose to be anonymous told Aazios:
"He was getting picked on and joked on all the time. Where we are from, if you like trans woman, and you black, the streets will talk about you, fight you, even try to kill you. He was dealing with a lot."
"The black community has to stop shaming people for who they choose to love," another friend wrote in an Instagram message sharing Willoughby's story.
Aazios notes that studies have shown that men who are attracted to transwomen often deal with issues regarding the attraction as well as the backlash they may receive from others.
Our thoughts go out to Willoughby's family and his girlfriend Faith.
Be the first to receive breaking news alerts and more stories like this by subscribing to our mailing list.