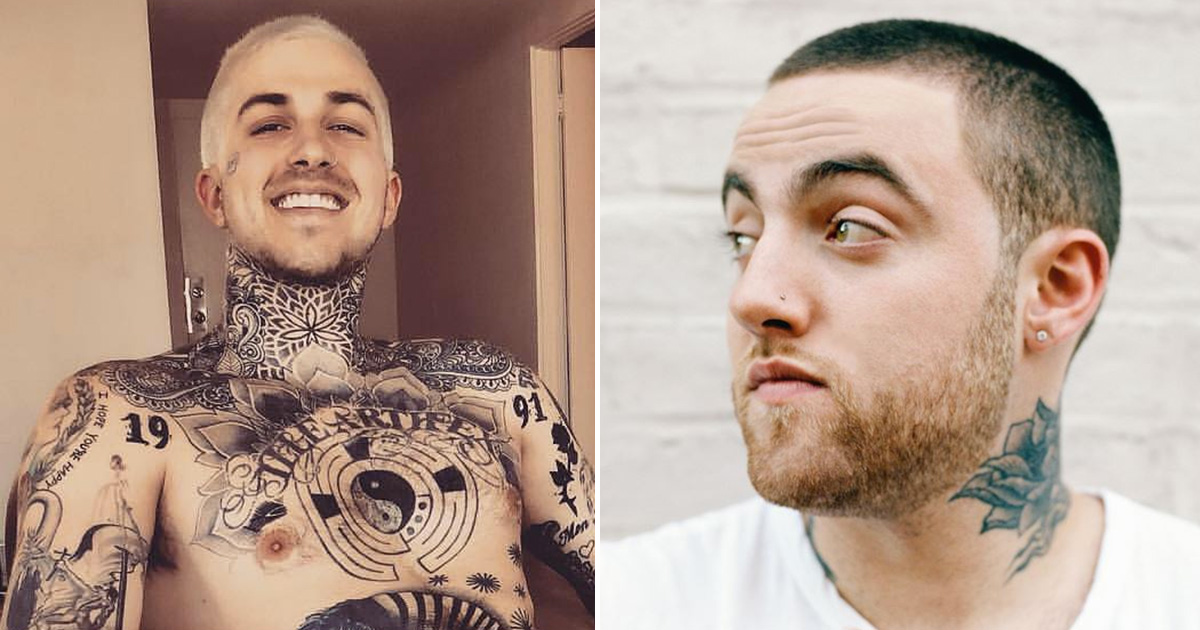 Police have arrested the man who allegedly supplied Mac Miller with the drugs that led him overdosing and dying.
28-year-old Cameron James Pettit has been charged in connection with Miller's death, court docs reveal.
According to a 42-page criminal complaint filed in California, Pettit allegedly gave Miller counterfeit oxycodone pills that contained traces of the deadly drug fentanyl—a synthetic opioid that is 50 times more potent than heroin—as well as cocaine and Xanax.
The complaint also revealed Instagram DMs from Pettit to his friends following MIller's death, with one message reading: "I think I should probably not post anything …just to be smart."
Asked in another message how he was doing, Petit allegedly responded: "I am not great … Most likely I will die in jail."
The complaint states that Miller had asked to be given "percs," the slang term for Percocet, a painkiller that contains oxycodone.
The 26-year-old rapper, who was open about his struggles with addiction, was found dead at his home in Los Angeles nearly a year ago on September 7th, 2018.
Miller's autopsy revealed that his death was due to an overdose of a fatal combination of fentanyl, cocaine and alcohol.
Petit was charged with one count of distribution of a controlled substance. If convicted, he could face a maximum sentence of 20 years in federal prison.
Be the first to receive breaking news alerts and more stories like this by subscribing to our mailing list.