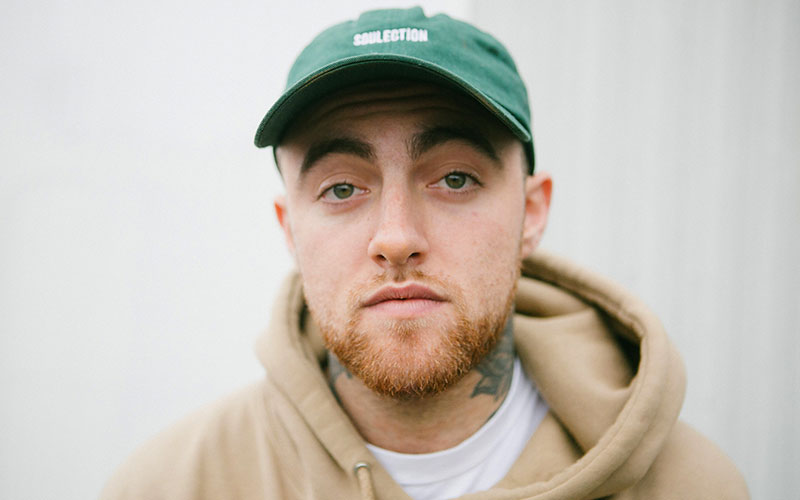 Mac Miller has died at the age of 26 of an apparent drug overdose, TMZ reports.
The rapper reportedly was Friday (Sep. 7) around noon at his home in San Fernando Valley and was pronounced dead at the scene, law enforcement sources said. Authorities were reportedly alerted by a male friend who called 911 from Mac's house.
Mac, whose real name was Malcolm James McCormick, has struggled with substance abuse issues, and was recently charged with a DUI from his car crash back in May, which occurred shortly after his breakup from Ariana Grande.
The rapper wrecked his 2016 Mercedes G-Wagon by wrapping it around a utility pole. He fled the scene but cops say he later confessed at his home. He blew 2 times the legal limit and was arrested for DUI and hit-and-run.
After his arrest, Ariana tweeted "Pls take care of yourself." After their breakup, she made it clear that his substance abuse was a deal breaker in their 2-year relationship.
Mac's 2014 mixtape Faces referenced his premature death and talked a lot about drug use.
Vulture had just published a profile of the rapper yesterday, and in it, Mac talked about the enormous pressure of growing up in the spotlight.
"A lot of times in my life I've put this pressure to hold myself to the standard of whatever I thought I was supposed to be, or how I was supposed to be perceived. And that creates pressure," he said. "It's annoying to be out and have someone come up to me and think they know. They're like 'Yo, man, are you okay?' I'm like 'Yeah, I'm fucking at the grocery store.' You know?"
Mac just released his fifth studio album Swimming on August 3rd. It debuted at No. 3 (behind Drake's Scorpion and Travis Scott's Astroworld) on the Billboard 200 album chart. Rolling Stone described the album's tone as "murky" and "slightly depressive."
He told Vulture that he wasn't all happy, but he wasn't all sad either. "I really wouldn't want just happiness," Miller said. "And I don't want just sadness either. I don't want to be depressed. I want to be able to have good days and bad days … I can't imagine not waking up sometimes and being like, 'I don't feel like doing sh*t.' And then having days where you wake up and you feel on top of the world."
Less than 24 hours ago, Miller tweeted out a post about his upcoming tour, which was set to start on October 27. He also tweeted, "I just wanna go on tour."
I just wanna go on tour

— Mac (@MacMiller) September 7, 2018
Go get tickets for tour.

Thundercat
J.I.D.

I'm bringing a band.

The show is going to be special every night.

I wish it started tomorrow.

It starts October 27th.https://t.co/RGYZC5DTza

— Mac (@MacMiller) September 7, 2018