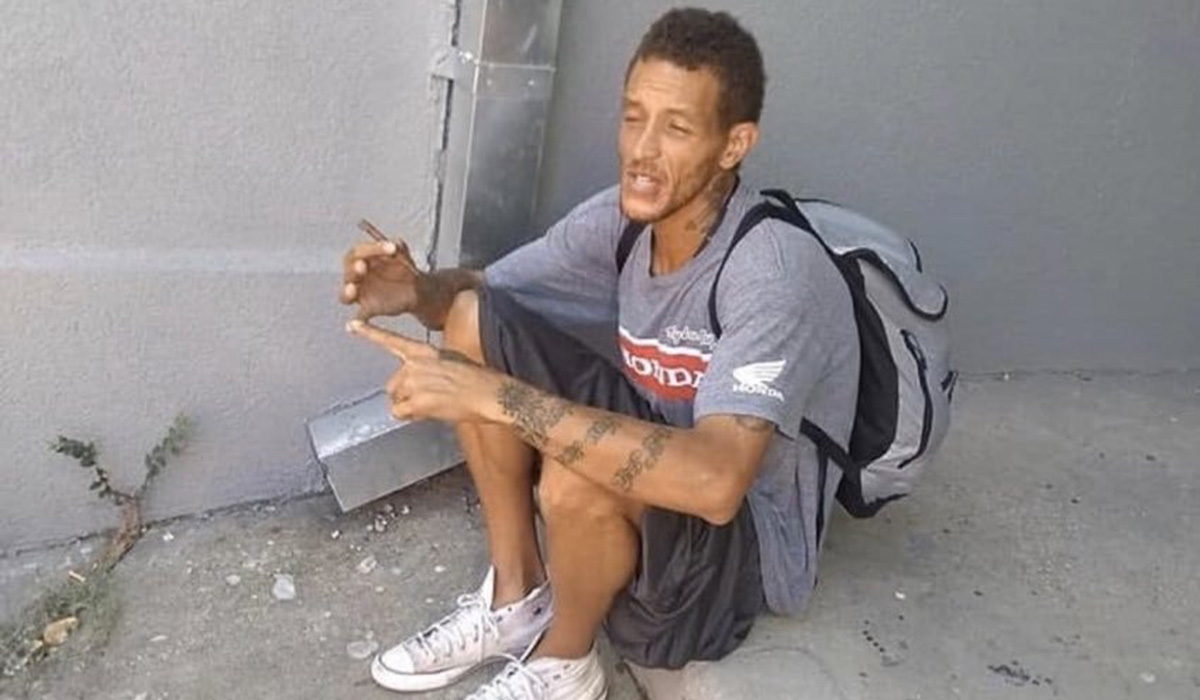 Former NBA player Delonte West was recently spotted somewhere in the streets looking down and out.
Damn man….. Delonte West out here bad ? pic.twitter.com/DTOs2khFkn

— Patrick Pryor (@_PatrickPryor) August 25, 2019
It isn't clear where the photo was taken (he lives in Maryland), but it's definitely a never-before-seen image and appears to have been snapped not long ago.
The last time we heard about Delonte West was three years ago in 2016 when fans snapped a series of unsettling photos of him and said he was "wandering around" by himself with no shoes and wearing a hospital robe in a Jack in the Box parking lot in Houston.
When the fan approached him and asked "Are you Delonte West?" the ex-NBA player replied: "I used to be but I'm not about that life anymore."
Days later, videos surfaced (via Daily Mail) from January 2016 showing him dancing outside a strip mall and yelling at kids at an under 12s' basketball game.
A few months later, in June 2016, someone snapped a photo of him walking on a road in his hometown of Prince George's County, Maryland, and fans on social media speculated that he was homeless and begging for money.
West responded to the rumors, saying that they were far from the truth, and he was actually helping a homeless man.
"I was helping a homeless man in my neighborhood that's paralyzed from [the] neck down," he said. "I parked my car and got out to help because it was 90-degree weather and I was feeling blessed at the moment for just having legs."
The Daily Mail reported in 2016 that West, who earned more than $16 million (before taxes) during his NBA career was $150,000 in debt and facing foreclosure on one of his million-dollar homes in Maryland.
At the time, West's older brother Dmitri also responded to rumors that West is "crazy" or addicted to drugs. He told the Daily Mail:
"Delonte West is not crazy, he is not on drugs. As far as I know, my brother was suffering from bipolar disorder

"I don't know what exactly is going on in his mind but I can tell you that he is safe and he's doing OK. My family are trying to get him the best professional help that's out there, the best that they can afford.

"You can't put this down to the basketball or money. He is in a great place, he has a beautiful son, a beautiful daughter and a wife that loves him and gives him tremendous support.

"But sometimes he has this illness that just comes upon him. This condition is like a cancer – it can effect anyone, rich or poor, regardless of whether you are an NBA player or a football player."
Delonte West famously played alongside LeBron James with the Cleveland Cavaliers from 2008 to 2010, but his time with the Cavs was marred by rumors that he was sleeping around with LeBron's mama Gloria James—a rumor he once denied, but later alluded to being true in a feature he did with Vice Sports.
"His middle name is Delonte but I didn't want to name him Delonte West, Jr. just because of that," he said about his son's name.
"I don't want my son going to school and people making fun of him for something his daddy did. He goin' to school and 'didn't your daddy have sex with LeBron's mamma?' I don't want him to deal with all that man."
West has been out of the league since 2012 when he played for the Dallas Mavericks. He's played for a couple of overseas teams and one minor league team since then, but hasn't touched a professional court since 2015.
Be the first to receive breaking news alerts and more stories like this by subscribing to our mailing list.