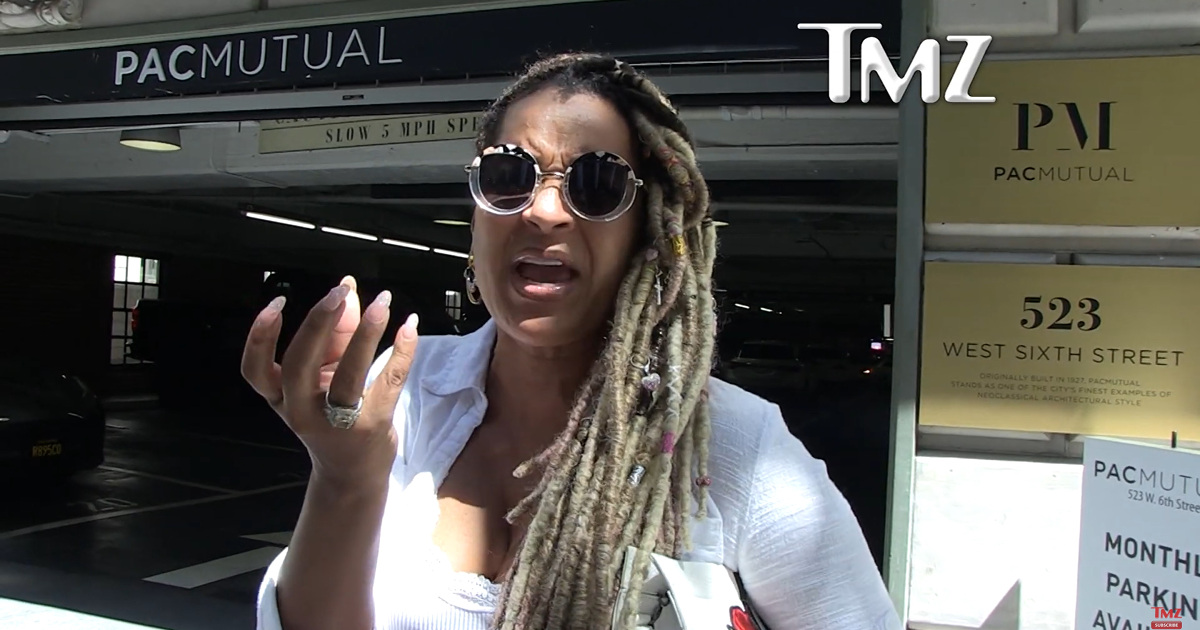 LisaRaye McCoy is no longer insinuating that Nicole Murphy went after her ex-husband while they were married, she straight up confirmed it.
The actress did not hold back when TMZ caught up with her on Wednesday (Jul. 24) to ask about the cryptic social media comment she posted after seeing an article about Murphy kissing married director Antoine Fuqua on the lips.
The comment led to speculation that LisaRaye and Murphy had a past run-in, and her sister, Da Brat confirmed that Murphy tried to shoot her shot at LisaRaye's then-husband Michael Misick.
"That's true. Absolutely true," LisaRaye told TMZ. "She messed around with my husband."
LisaRaye and Misick were married between 2006-2008. Misick was the Premier of the Turks and Caicos Islands at the time. The cheating, which Murphy was complicit in, contributed to their divorce.
The actress told TMZ that she absolutely confronted Murphy about messing with her husband.
Murphy issued a public apology for kissing a married man of 20 years. "I would never intentionally undermine another woman," she said in part.
However, LisaRaye wasn't buying any of it. She admitted that we've all made mistakes that we regret, but says Murphy took betrayal to another level when she hooked up with a "family friend."
"How does a family kiss turn into a 'I'm sorry" apology? What do you mean, you didn't know he was married?

We all know that she [Lela Rochon] was married. And that was 20 years, that's history. You don't do that amongst friends. Because there's no loyalty."
LisaRaye didn't go as far to call Murphy a homewrecker, but she made one thing perfectly clear: "I know that what she's doing in people's homes is just wrecking it."
Be the first to receive breaking news alerts and more stories like this by subscribing to our mailing list.