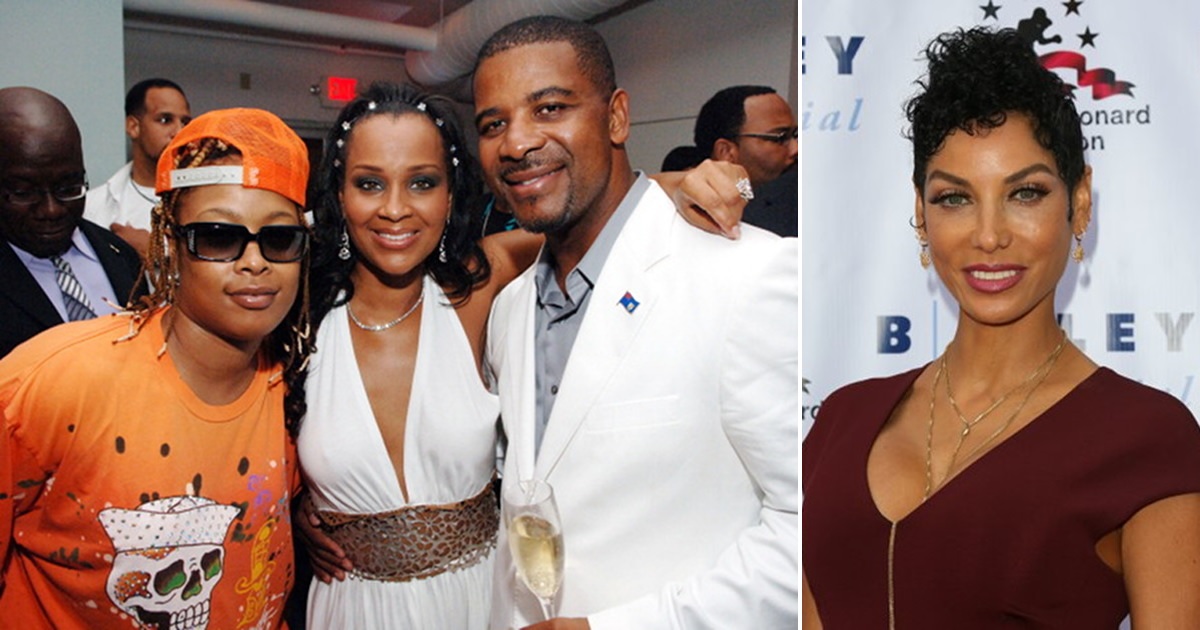 This is not Nicole Murphy's week. Not only was she caught kissing a married man, but she's also facing allegations that this isn't the first time she's found herself in the middle of someone else's marriage.
The model was caught kissing married director Antoine Fuqua on the lips earlier this week.
When actress LisaRaye McCoy saw the viral photos, she threw shade at Murphy on social media. LisaRaye wrote:
"gurl @nikimurphy you went after @iamlelerochon husband too?… smh So wrong….again!!!"
LisaRaye seemingly insinuated that she knew something about Murphy's past behavior. And it was LisaRaye's sister, rapper Da Brat to spill the tea, which hit very close to home.
While co-hosting her radio show, Dish Nation, Brat revealed that Murphy once tried to shoot her shot at LisaRaye's then-husband Michael Misick.
"Absolutely. When my sister was the First Lady of the Turks and Caicos, absolutely. Absolutely. It was a couple of them hoes that did that."
LisaRaye was married to Misick while he served as the Premier of the Turks and Caicos Islands. LisaRaye was often referred to as the "First Lady."
The couple divorced in 2008 and Misick resigned from the political position in 2009 due to corruption.
Murphy initially attempted to downplay the photos of her and Fuqua by saying they are "just family friends" and were simply exchanging "a friendly hello" while in Italy.
"Girl, you kiss all your friends like that?" Brat asked while discussing the situation during Dish Nation. "In the mouth?"
With LisaRaye, Da Brat, and others coming after for behavior, Murphy released a statement today (Jul. 24) apologizing for kissing Fuqua—a married man of 20 years—on the lips.
"I want to apologize to my family, and to Lela and the Fuqua family for what transpired," she said. "It was not my intention to be in this situation. I do not condone women kissing or interacting in any way [sic] inappropriately with a married man."
Be the first to receive breaking news alerts and more stories like this by subscribing to our mailing list.