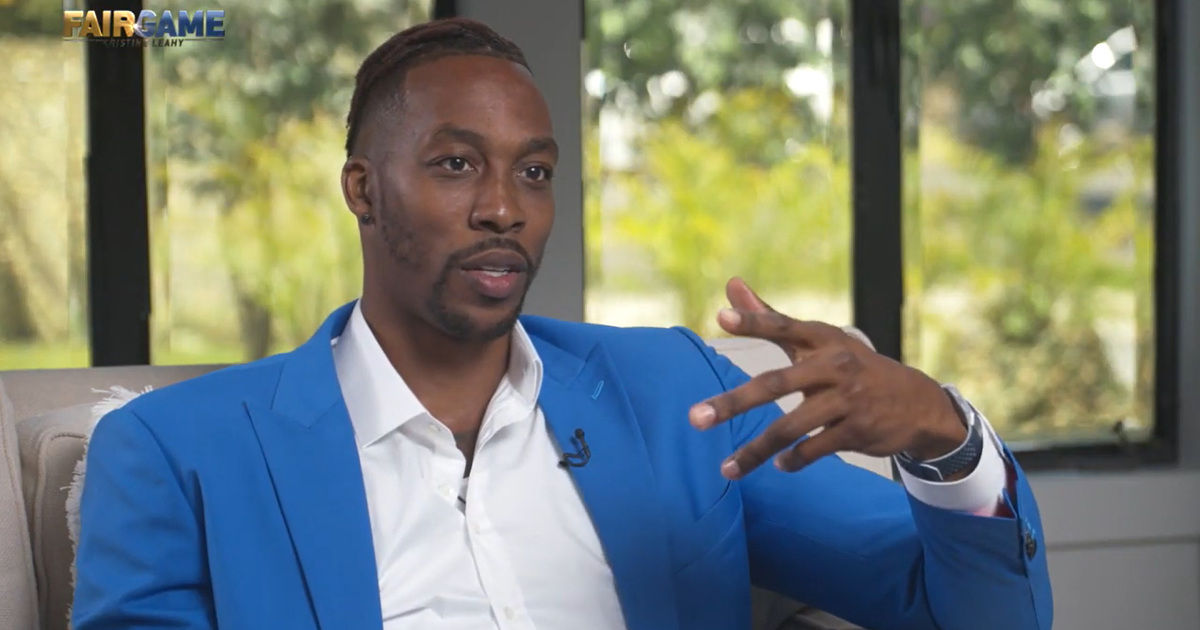 After facing allegations regarding his sexuality last year, Dwight Howard is opening up about how the situation affected him and "liberated" him to just be.
Howard spoke candidly in a two-part interview on FS1's Fair Game with Kristine Leahy. The NBA player says he very hurt and isolated himself after a gay man publicly claimed they were in a relationship together.
Howard—who says he's not gay and has never met his accuser—says the experience changed his thinking and set him free.
"I went through a situation last year that kind of, um, just, it really just set me free," he said. "I saw all the hate, the pure hate, from people that I never met before just pile up everywhere I went against me."
"I think that liberated me, because I saw how a lot of people would feel, whether they're gay or they're straight, or whether they have issues, people are afraid to be who they are. They're afraid to just step out and be…because they're afraid of what other people might say or think about them. And so that situation made me realize, you not like this, but just be you, be free."
"I'm not gay… It hurt at first to go through it. I sat at home and I was like 'I never want to come outside again.'" @DwightHoward spoke on the allegations that he was gay.

(?: @FairGameonFS1 | @KristineLeahy) pic.twitter.com/WcXz2WtOfY

— Complex Sports (@ComplexSports) July 16, 2019
"I'm not gay," Howard continued. "It's a lot of people who are and they have to hide, and there's people who have mental issues and they have to hide. There's people who have different problems in life and they have to hide. They have to put on the mask every day, and it's like, I don't wanna wear no mask, I just wanna be."
Last year, a man named Masin Elije claimed online that he and Howard had been in romantic relationship and it ended because Howard was allegedly cheating with other men.
Elije then alleged Howard and his pastor tired to pay him "hush money" and force him to sign and nondisclosure agreement.
"People were talking about it, and it upset me because I didn't even know who the person was," Howard said in the interview. "Why would somebody who I never met, never had any contact with, make up a whole story about me."
Elije filed a lawsuit against Howard in March. The NBA star countersued.
Be the first to receive breaking news alerts and more stories like this by subscribing to our mailing list.