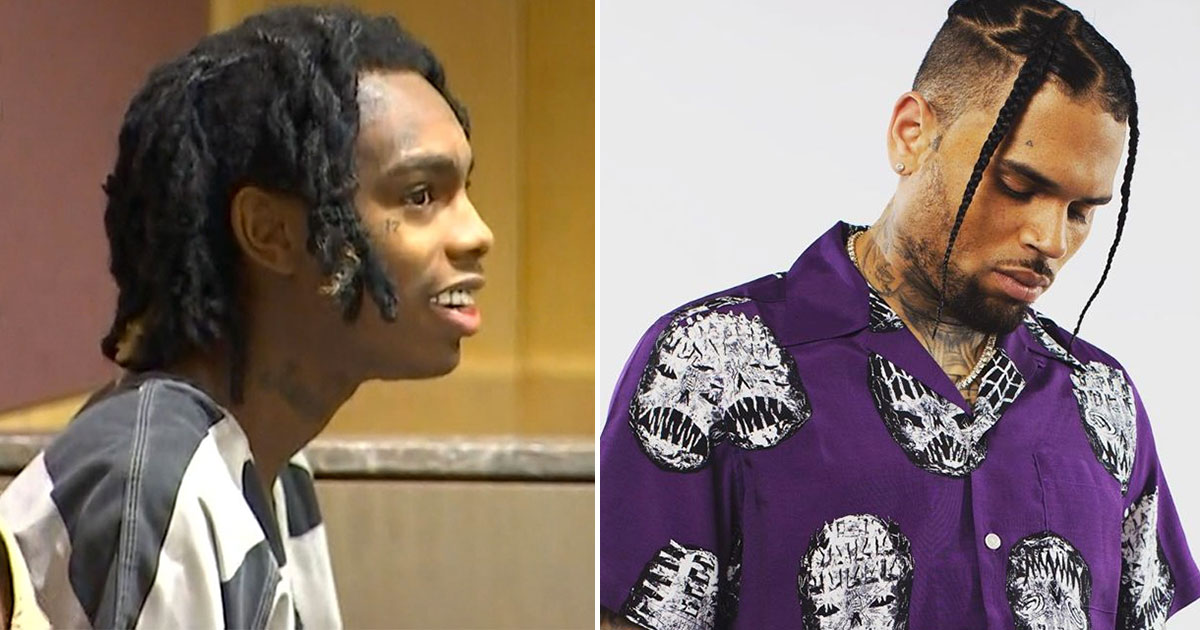 YNW Melly has no doubt in his mind that he will be coming home soon.
Despite the rapper currently fighting a double murder case and facing the death penalty, Melly appears to have no worries and even has his eyes set on a collaboration with Chris Brown.
Melly apparently had his management team reach out to Chris via social media because a comment from Melly's account appeared on one of Brown's recent Instagram posts.
"Let's do a song CB," Melly commented along with a snake and heart emoji under a video Chris posted.

Melly's attempt to get Chris Brown to do a track with him comes just a day after he was seen during a court hearing smiling and laughing with his legal team. The hearing was over Melly adding new lawyers to his defense team.
The "Murder on My Mind" rapper was arrested back in February and charged with two counts of first-degree murder.
According to police, YNW Melly (whose real name is Jamell Demons) and another member of his entourage YNW Bortlen (real name: Cortlen Henry) killed two of their friends and staged the crime to make it look like a drive-by shooting.
Authorities have also stated they have forensic evidence that proves Melly was the one who shot and killed his friends YNW Sakchaser (Anthony Williams) and YNW Juvy (Christopher Thomas Jr.) while YNW Bortlen helped him cover up the crime.
Melly, who pleaded not guilty to the murder charges in the shooting death of his friends, is also a suspect in the 2017 murder of a Florida police officer.
YNW Melly and Chris Brown on a track sounds like a dope idea, but I'm not sure if it would be in the best interest of Chris Brown associating with someone with this type of drama going on.
Be the first to receive breaking news alerts and more stories like this by subscribing to our mailing list.