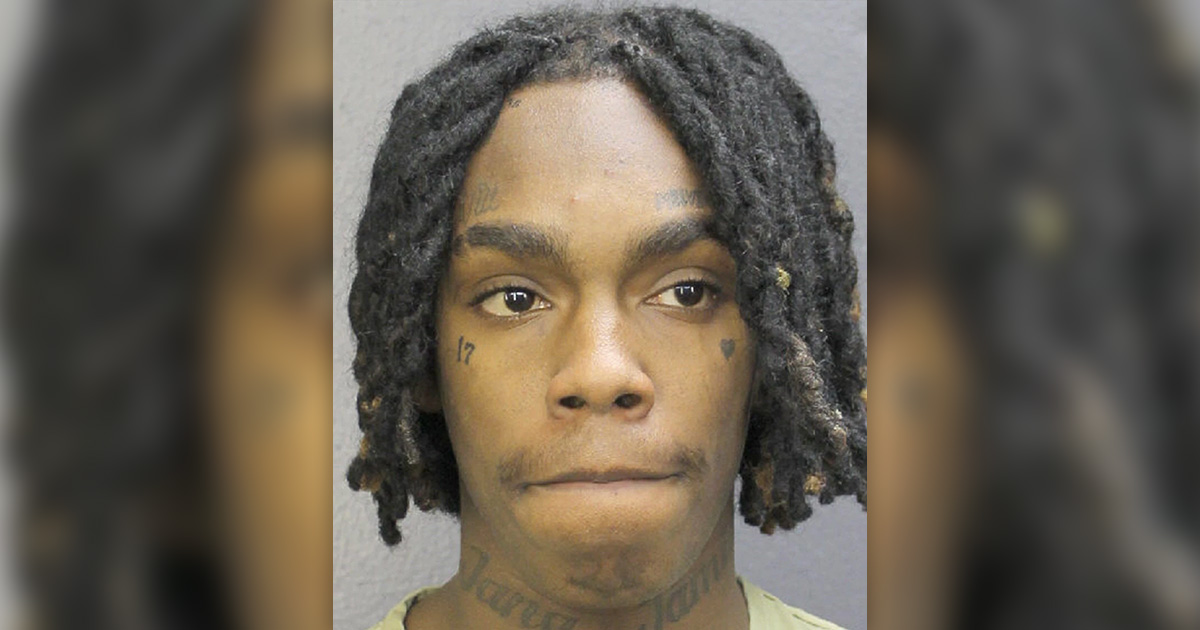 YNW Melly, the aspiring rapper who was arrested in February under suspicion of murdering his two friends last fall and staging it as a drive-by shooting, pleaded not guilty to two counts of first-degree murder.
The 19-year-old "Murder on My Mind" rapper, whose real name is Jamell Demons, was arraigned Wednesday (Mar. 5), which is when he entered his not guilty plea.
Another one of Demons' friends, 20-year-old Cortlen Henry (aka YNW Bortlen) was also charged for the October 26th murders of 21-year-old Anthony "YNW Sakchaser" Williams and 19-year-old Christopher "YNW Juvy" Thomas Jr.
Both Williams and Thomas Jr. were suffering from severe gunshots wounds when they were driven to the Miramar Memorial Hospital by Henry around 4:35 a.m. on October 26th. Williams and Thomas Jr. were pronounced dead upon arrival, the Sun Sentinel reported.
"They arrived with multiple gunshot wounds. They were dead already," Miramar police spokeswoman Tania Rues said at the time.
In disturbing new details released last week, Melly and Bortlen drove around with their friends' dead bodies "for a period of time" in his car while they came up with a story to tell police.
Henry (Bortlen) told police that he and his two friends (Juvy and Sakchaser) had just finished a late note studio session, and as he was pulling off the freeway, a car pulled up and opened fire.
Police confirmed there were 8 bullet holes on the right side of the vehicle, where Thomas (Juvy) and Williams (Sakchaser) were sitting. Thomas and Williams were both shot in the head, torso and back, and investigators said blood was splattered all over the car.
Police eventually discovered forensic evidence that contradicted Cortlen and Melly's story about the drive-by shooting, including a shell casing found inside the vehicle along with eight matching shell casings in a different location, where cops believe Demons and Henry shot up the car to make it look like a drive-by.
According to police, the initial shot was fired from inside the vehicle—not outside, as Henry claimed—and came from the left rear passenger side of the car, which is where Demons was sitting, and that's why they believe he was the trigger man.
Police haven't provided a motive or say what prompted the shooting.
Demons knew the victims since childhood, and days after the shooting, his lawyer described the guys as "best friends."
Officials said Demons, Henry and Thomas shared a two-story house in Miramar, Florida, a few miles from where police believe the shooting took place. Williams was living in Fort Lauderdale.
Demons and Henry are both scheduled to appear before a judge for a formal arraignment later this month.
Be the first to receive breaking news alerts and more stories like this by subscribing to our mailing list.