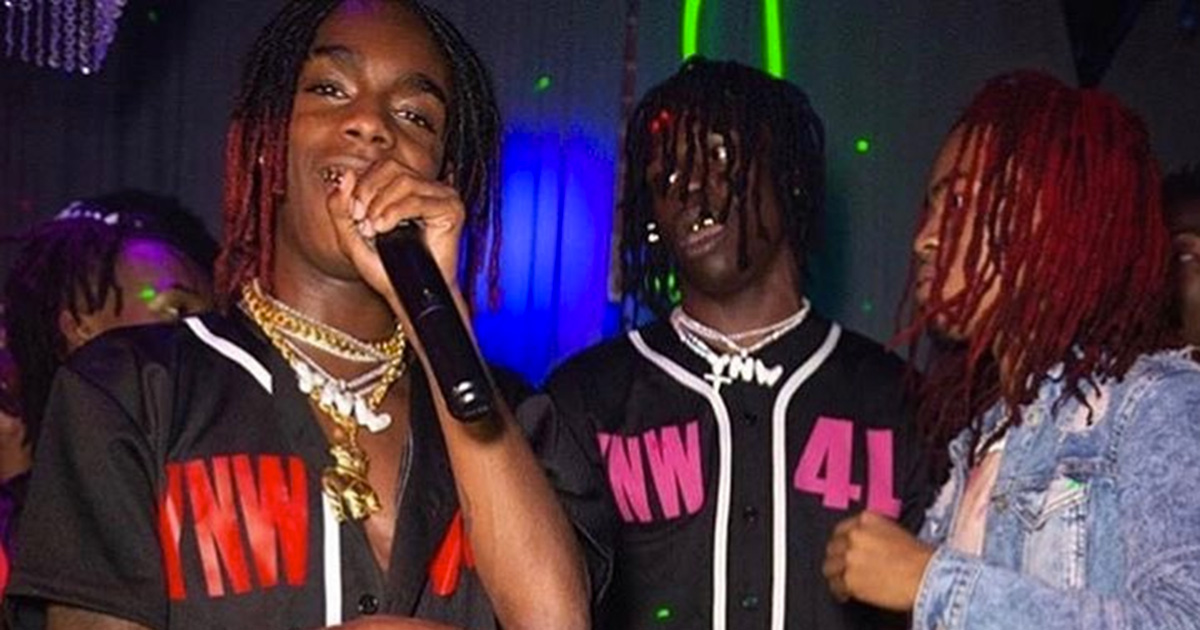 Rap fans have some serious questions after rap newcomer YNW Melly was arrested for allegedly shooting and killing two members of his YNW crew.
The 19-year-old Florida rapper, whose real name is Jamell Demons, was charged with two counts of first-degree murder stemming from the October 26, 2018 shooting of 21-year-old Anthony Williams (aka YNW Sakchaser) and 19-year-old Christopher Thomas Jr. (aka YNW Juvy) near Fort Lauderdale.
Another associate of Demons, 20-year-old Cortlen Henry (aka YNW Bortlen), was also arrested in connection with the killings.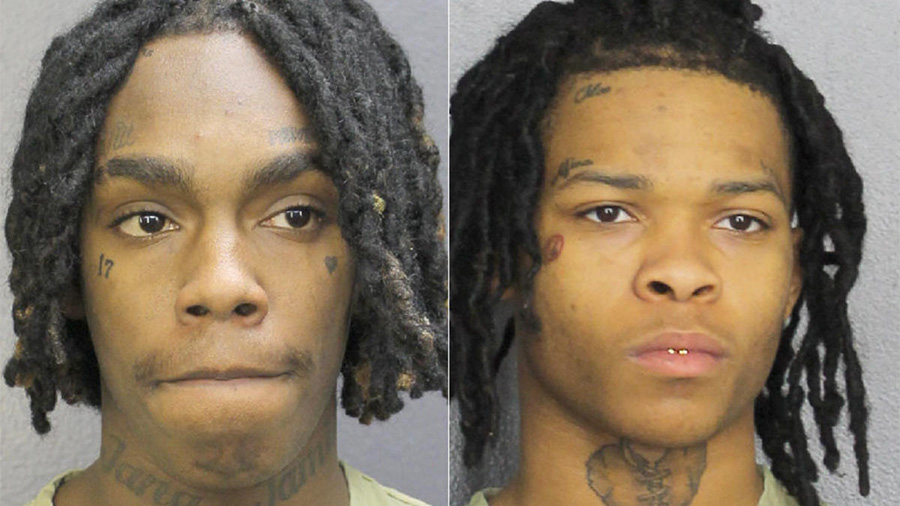 According to the Miramar Police Department, Demons shot Williams and Thomas Jr., and Henry staged the crime scene to make it look like the men were killed in a drive-by shooting. Investigators said forensic evidence proved that Demons and Henry were behind the shooting death of the two rappers.
Police said Henry drove Williams and Thomas to Miramar Memorial Hospital, where they were pronounced dead on arrival. "They arrived with multiple gunshot wounds. They were dead already," Miramar police spokeswoman Tania Rues said.
Florida police said Henry provided them with a "statement …however, the facts during the preliminary investigation did not match what was presented to detectives."
https://www.instagram.com/p/BjDJbLpA2JN/
Like Demons, Henry was charged with two counts of first-degree murder, and he was also charged with two counts of accessory after the fact. Henry was arrested in Houston last month before being extradited to Broward County on Tuesday (Feb. 12).
Demons turned himself in to police on Wednesday (Feb. 13) after posting a message on Instagram proclaiming his innocence.
"To all my fans and supporters no I did not get locked up in Washington, but I am turning myself in today I want you guys to know I love you and appreciate every single one of y'all, a couple months ago I lost my two brothers by violence and now the system want to find justice.. unfortunately a lot of rumors and lies are being said but no worries god is with me and my brother @ynw.bortlen and we want y'all to remember it's a ynw Family I love you @ynwsakchaser1 and @ynwjuvy #freeus"
https://www.instagram.com/p/Bt12J3ygMWw/
Which brings us to the most important question surrounding this case. If YNW Melly really did shoot and kill two of his friends: WHY?!?
Police have yet to release a motive in the shooting, nor have they revealed if they even know what prompted it.
For what it's worth, Demons' attorney, Bradford Cohen, told the South Florida Sun-Sentinel a few days after the shooting that Demons was "sad" and "upset, obviously" over the death of his two "best friends."
The day after the shooting, YNW Melly posted a personal message to his friends via Twitter that read: "They Took My Brothers From Me Over Jealousy… I know y'all watching over me… it's #ynw4l and after, they wanna see me break down and stop or in jail or a box but my niggas still need me they parents need me they family need me till we meet again my slimes."
They Took My Brothers From Me Over Jealousy ?? I know y'all watching over me ??? it's #ynw4l and after ????, they wanna see me break down and stop or in jail or a box but my niggas still need me they parents need me they family need me till we meet again my slimes ? ? pic.twitter.com/wuKuhulqAW

— Melvin & Melly 2 Face ? (@YNWMelly) October 27, 2018
Meanwhile, some hip hop fans aren't convinced that Melly (Demons) and Bortlen (Henry) weren't behind the shooting that claimed the lives of their fellow YNW crew members.
Among comments advocating for Melly's freedom on his IG post, one person wrote: "Lmao y'all saying free the person who killed his 'homes?' Y'all sick." Another wrote: "Boy you killed them. Bye."
"Y'all be saying 'FREE YOU' to literally anything… the man murdered his best friends and y'all don't think he deserves time? Let him be a big boy and face his consequences," said another commenter.
A woman who said she was the aunt of Sakchaser (Williams) wrote on one of YNW Bortlen's most recent posts (from January) saying that he and Melly "killed Sak and Juvy.. They set them up! They some f**k boys.. They new names bout to be melvina and courtisha! NO DEMONS SHALL PROSPER! Long live SAK AND JUVY!"
YNW Melly broke onto the hip hop scene with his gold-certified single "Murder on My Mind."
Back in August, Fader covered the rapper in a lengthy feature titled "How YNW Melly turned his pain into beautiful rap ballads."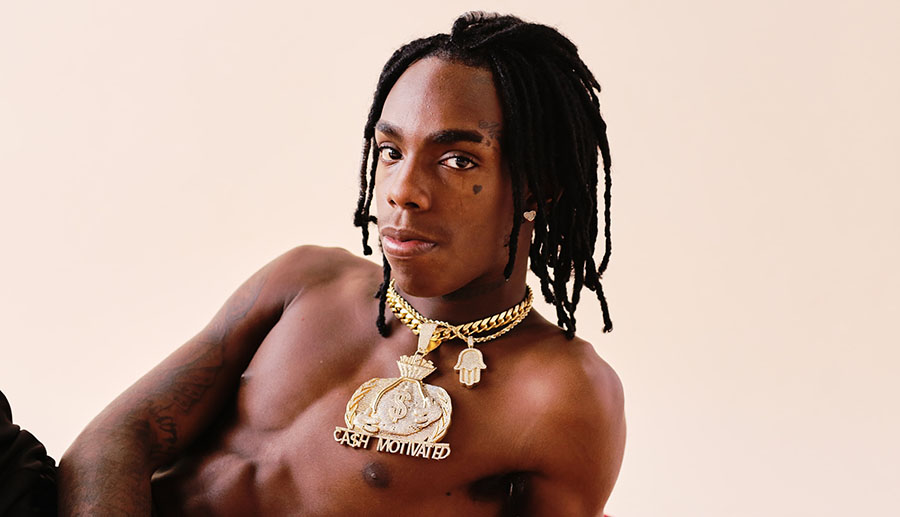 Melly, born Jamell Demons, was raised in Gifford, a small Florida town 150 miles north of Miami on the Atlantic coast. "It's a little country," he explained. "We just got a damn Popeyes."

While the southern part of Florida has become a hotbed of rap talent in recent years, Gifford, with its population of 10,000, is an unlikely location to birth a national star. As Melly tells it, it's the sort of place people don't leave. "Ain't nobody ever made it outta there. Period," he said. "We had one NFL player made it out, but he brought his ass right back. Lost souls out there… 'cept for the people I'm with."

Growing up, Melly idolized Michael Jackson and closely watched videos of the pop star's performances, studying his dance steps and, more than anything, the way he could move a crowd.

"He was perfect to me," he said. "I liked the way he carried himself, how humble he was, and the reaction people had towards him. I wanted people to have that same reaction when they saw me."

In eighth grade, he recorded his first-ever song at a friend's house after school, using a microphone held up by coat hanger with a wave cap over it to condense his voice.

From there, he started uploading songs to SoundCloud and posting snippets on his Facebook, quickly making a name for himself around his small hometown with bouncy freestyles that showed a noticeable Young Thug influence. But his local fame — along with his flashy sartorial choices — also brought unwanted attention. "When you into fashion and dressing, people are gonna judge you and try to test you," he said.
The feature went on to describe Melly's troubled past:
At 16, Melly was involved in a shootout near his high school. No one was injured; he was charged with three counts of aggravated assault with a deadly weapon and one count of discharging a firearm in public, according to a local news report.

It was during a year-long jail sentence that he began taking his songwriting seriously, penning song after song that he put out upon his release. One of them, "Murder On Mind," a piano-laced first-person narrative of Melly's darkest thoughts as he sits in his jail cell, became a regional hit.

But the second verse, in which he describes a murder, caught the attention of the state attorney, who read it aloud in court. Though he said they brought up other petty infractions, Melly contends it was the lyrics that landed him back in jail for violating his probation.

In many of his songs, Melly sharply contrasts lyrics about violence and trauma with bright production and soulful melodies.

On "Slang That Iron," he flips Chris Brown's slow-rolling breakup anthem "Say Goodbye" into a self-protection ballad, "4 Real" finds him alternating between serenading his girl and threatening to empty a clip, and "Virtual (Blue Balenciagas)," the second song he dropped after his release from jail in March, has an unreasonably catchy hook about getting red blood on his blue shoes.

For Melly, these seeming contradictions between theme and sound are a way to bring more listeners into his world in Gifford and what he's experienced there.

"A lot of different rappers, don't get me wrong, they good at what they do," he said. "Sometimes the music is too gangsta for me, though. I had to bring that feeling to where everyone can relate to it."
Right before his interview with Fader was published, Melly signed a recording contract with Young Thug's YSL label.
On September 28th, he posted a photo of himself with J. Cole and Young Thug on Instagram, writing in the caption: "If dese niggas say I'm up next I know its written 4 show !! & Oh yea I'm YSL btw … SLATT #YNW4L"
https://www.instagram.com/p/BoQ6dqdg1TV
He also recently released the video for his new single with Kanye West "Mixed Personalities."
The rapper's "We All Shine" tour, in support of his latest project of the same name (released Jan. 18), kicked off in late January and the remaining 5 dates have since been postponed due to his unfortunate incarceration.
Neither Young Thug nor Kanye West have spoken about YNW Melly's arrest and allegations.
Be the first to receive breaking news alerts and more stories like this by subscribing to our mailing list.