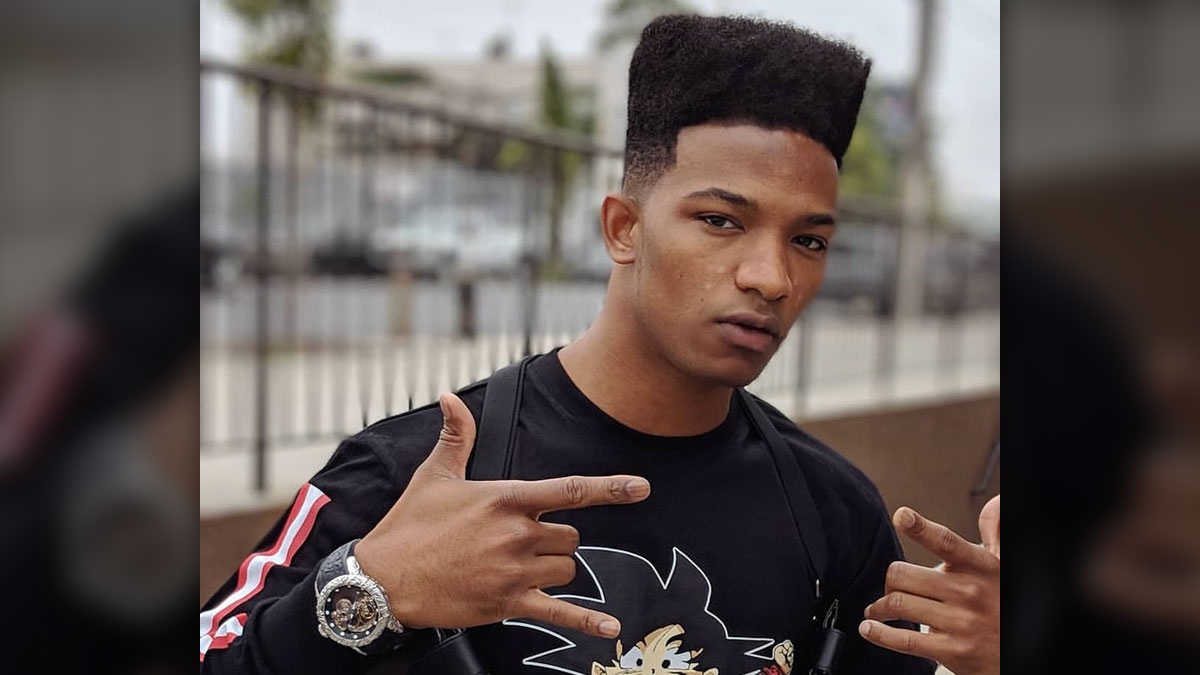 The body of popular YouTube gamer Etika (real name: Daniel Desmond Amofah) has been positively identified by New York City police nearly a week after he was reported missing.
News of Etika's death comes nearly one week after the popular streamer uploaded a video to YouTube titled "I'm Sorry," which shows him walking outside in New York City and saying what sounded like to many of his fans a final goodbye.
Authorities confirmed they recovered Etika's body Monday night (Jun. 24) off Pier 16 in the East River in Lower Manhattan, about a half a mile away from the Manhattan Bridge, where Amofah was seen walking toward in his final video.
Police said while canvassing the area last Thursday (Jun. 20), they found what appeared to be some of his belongs, including his wallet, driver's license, cell phone, and his black and red Nintendo Switch, along with with his laptop bag, which contained a pair of boxers, a shirt, shorts and headphones.
An official cause of death hasn't been revealed, though it can be assumed that he drowned. He was 29 years old.
The NYPD released the following statement (via Kotaku):
"At approximately 18:18 hours [yesterday], police responded to a 9-11 call with a person floating in the water in the vicinity of the South Street Seaport in the confines of the 1st Precinct.

"Upon arrival, officers discovered an unresponsive, unidentified male at that location. The NYPD harbor removed the male to Pier 16, where EMS pronounced him deceased. The medical examiner will determine the cause of death and the investigation is ongoing."
Desmond "Etika" Amofah was born on May 12th, 1990 in Brooklyn, New York and began creating videos about gaming on YouTube in 2012.
Over the course of seven years, Etika amassed a dedicated fanbase of more than 800,000 followers across YouTube and Twitch, which he called the "JoyCon Boyz," named after the Nintendo Switch controllers, according to Kotaku.
Etika had a long history with mental health issues, starting publicly last October when he self-destructed his YouTube channel and made references to suicide on Reddit, writing "It's my turn to die" before editing his statement to say "Guys I'm fine, please stop worrying about me LOL. You know I like to be overdramatic. Carry on!!"
Just two months ago in April, he was detained by NYPD police while streaming on Instagram Live in front of 20,000 viewers after he threatened to commit suicide in his Brooklyn apartment, which resulted in him being admitted into the psychiatric ward of a hospital.
In May, Amofah got into an altercation with a cop or security guard on the street that led to another trip to the hospital.
Last week, he published an 8-minute video, which YouTube has since taken down, apparently saying goodbye to his fans.
"You know I wasn't suicidal before—I really wasn't," he said in the video. "But one thing I didn't realize was that the walls were closing around me so fast. I really had no intention of killing myself but I'd always push it too far. I guess I am mentally ill."
He continued: "I'm sorry for leaving such a stained legacy. I hope that my story maybe helps to make YouTube a better place in the future where people know boundaries and limits and how far things should go. In an attempt to be edgy, I fucked up my entire life."
"It was a fun life," he added. "I had a great time. It was great. But for it to be cut so short—it's f**ked."
Amofah's friends and family had been unable to get in contact with him since before the video was posted.
So @Etika has released a new video on YouTube that was scheduled for upload at midnight titled 'I'm sorry', with its contents and the description of the video reading as a suicide note

And btw, the video was disturbing and it got removed. #Etika pic.twitter.com/DW1ngZYBTk

— Juan Miguel Deleon (@Videogameboypro) June 20, 2019
If you are or someone you know is having thoughts of suicide, the National Suicide Prevention Hotline in the United States is available 24 hours a day at 1-800-273-8255. Click here for a list of international hotlines.
Be the first to receive breaking news alerts and more stories like this by subscribing to our mailing list.