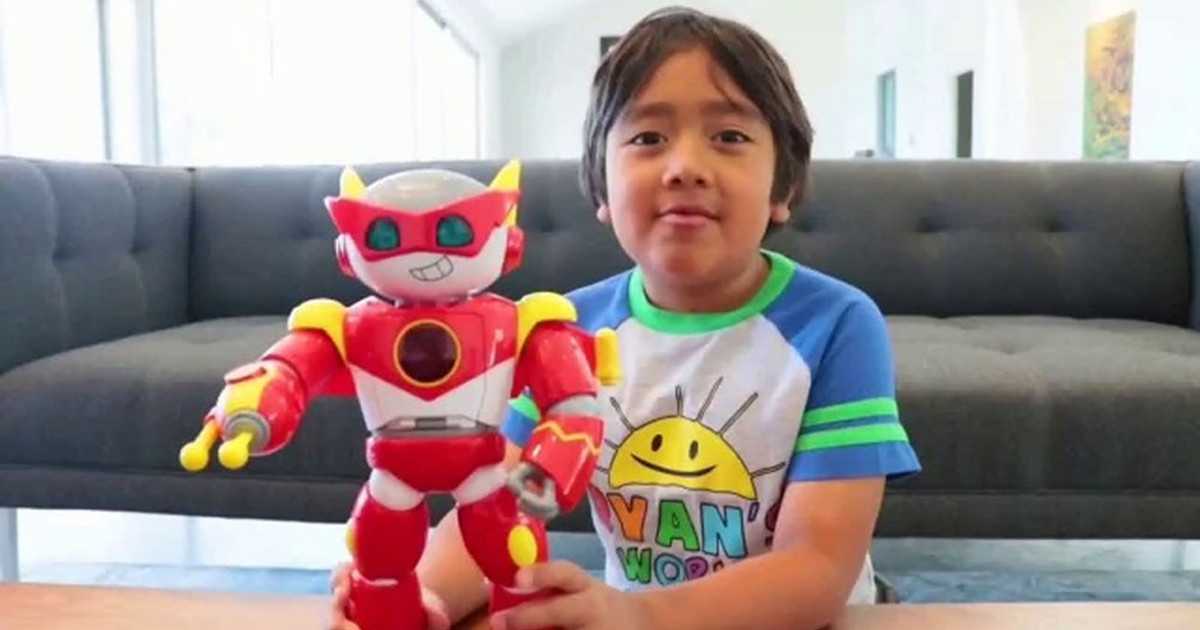 YouTube's most popular personalities and content creators are raking in major dough, regardless of age. In fact, the highest-paid YouTube star probably still relies heavily on his fingers in math class, let alone counting his millions.
8-year-old Ryan Kaji topped Forbes' list of the highest-paid YouTube stars of 2019, earning a whopping $26 million!
Not impressive enough, this is $4 million more than he earned last year when he also topped Forbes' annual list.
Kaji amassed his fortune by providing toy reviews on his channel, "Ryan's World."
However, he recently expanded his content to conducting science experiments, playing games, and educational/instructional videos for his young viewers.
Earlier this year, his own preschool TV series, Ryan's Mystery Playdate, premiered on Nickelodeon. His brand also consists of toys, clothing and other merchandise.
Originally in the "unboxing" genre, Kaji launched his YouTube channel in 2015. His videos showed him unboxing various presents and toys and then offering his review from a child's perspective.
The channel now has nearly 23 million subscribers and each video easily receives over one million views.
Kaji beat out other popular YouTube stars like Jeffree Star ($17 million) and PewDiePie ($13 million).
The second place is held by a group of friends who run the "Dude Perfect" channel, earning $20 million by recording themselves performing stunts and challenges, and showing attempts at breaking records.
Kaji isn't the only child on the list either. Anastasia Radzinskaya, a 5-year-old with cerebral palsy, brought in $18 million with feel-good videos featuring her dad.
YouTube's biggest earners of 2019 (according to Forbes)
1. Ryan Kaji, $26 million
2. Dude Perfect, $20 million
3. Anastasia Radzinskaya, $18 million
4. Rhett and Link, $17.5 million
5. Jeffree Star, $17 million
6. Preston (Preston Arsement), $14 million
7. (joint) PewDiePie (Felix Kjellberg), $13 million
7. (joint) Markiplier (Mark Fischbach), $13 million
9. DanTDM (Daniel Middleton), $12 million
10. VanossGaming (Evan Fong), $11.5 million
Be the first to receive breaking news alerts and more stories like this by subscribing to our mailing list.