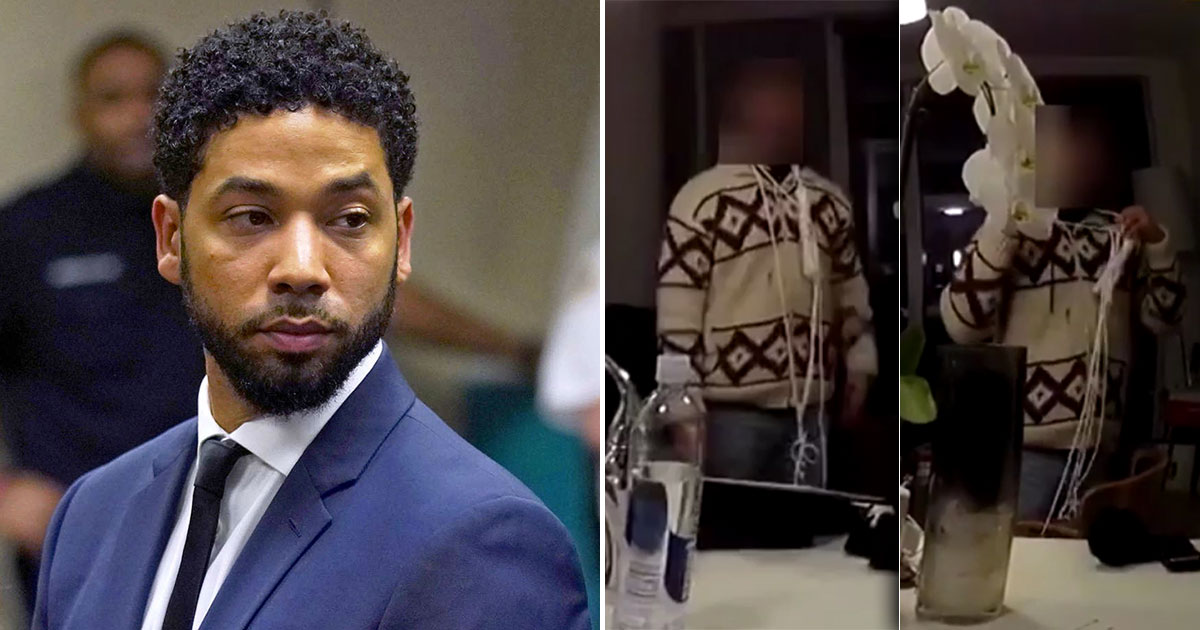 The Chicago Police Department has released 70 hours of video footage from the Jussie Smollett investigation, including bodycam footage showing officers speaking with the "Empire" star with a rope still tied around his neck nearly an hour after he was allegedly attacked.
The video, which was blurred by police, shows Smollett's manager leading officers into the elevator of Smollett's building and then into his apartment, where the actor can be seen dressed in a red and white sweater with the rope still hanging from his neck.
When the cops ask Jussie if he wanted to take the rope off, he responded that he would remove the rope from his neck, but he wanted them to see it before he did to show evidence of a racially motivated attack.
Smollett also told the officers he didn't want to be recorded once he realized they were wearing body cameras. The actor can also be heard saying that he didn't want his neighbors to hear what's going on and mentioned that his alleged attackers had poured bleach on him.
Another video shows Abel and Ola Osundairo—the two Nigerian-American brothers Smollett allegedly paid to stage the fake hate crime assault—riding in a taxi wearing hoodies and ski masks before arriving at the scene of the alleged attack.
And another video shows them running, presumably after the alleged attack:
The release of all of this footage comes as Chicago police have released hundreds of pages of damning evidence against the disgraced actor.
Smollett was indicted on 16 felony counts back in March for after he was accused of lying to cops about the alleged hoax attack, but those charges were eventually dropped after the actor's defense team struck a deal with prosecutors in which Smollett would be ordered to perform community service and forfeit his $10,000 bond.
A special prosecutor will now review the case, which could lead to new charges being brought against Smollett.
Be the first to receive breaking news alerts and more stories like this by subscribing to our mailing list.