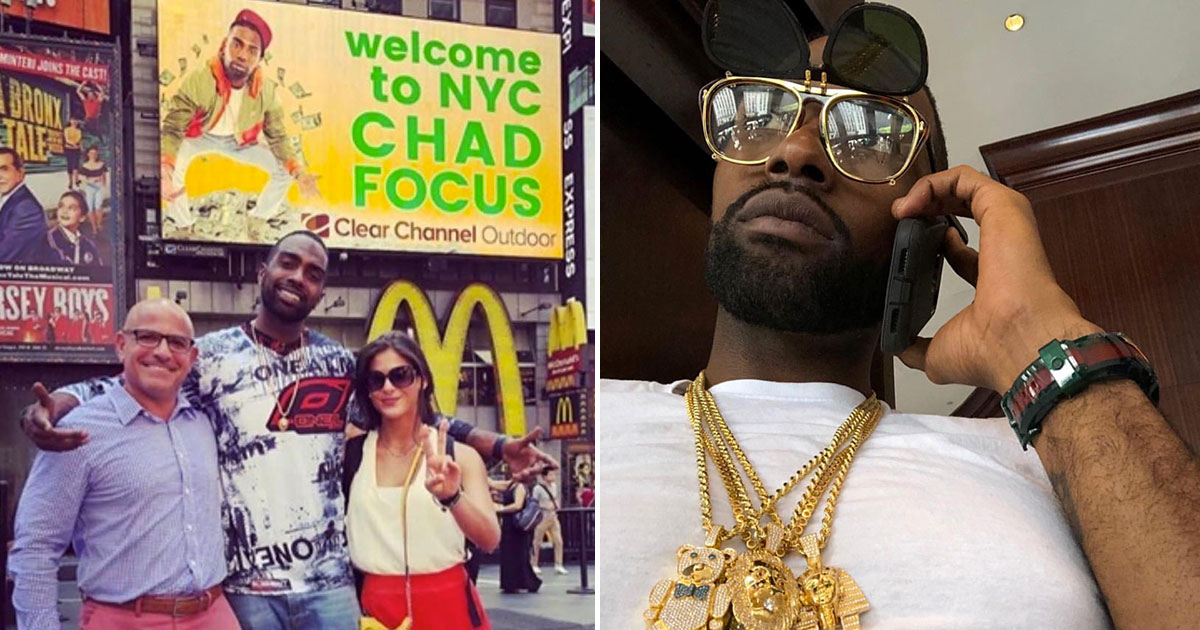 There's nothing wrong with a side hustle, but if you're spending $4 million to fund your so-called music career and no one has still heard of you, then you're probably hustling backwards.
Baltimore-based "R&B singer" Chad Focus was apparently holding down a 9-to-5 as a search engine analyst at an undisclosed firm, according to WJZ Baltimore.
But on the side, Chad Arrington, as he's known legally, was funding a budding music career with the corporate credit card.
Focus bought fake followers on social media, fake views on YouTube, and paid for flights, hotels and audio equipment to fund his fledgling rap career.
https://www.instagram.com/p/ByDs_e9AT_Z/
Via WJZ Baltimore:
An indictment released Tuesday said that Arrington worked as a search engine analyst at a company where he was issued a credit card for business expenses.

Prosecutors believe that between January 2015 and August 2016 Arrington used the company credit card to make $4.1 million in unauthorized purchases.

"He was using that company credit card to make purchases for himself, to enrich himself and his own personal business and his brand," U.S. Attorney for Maryland Robert Hur said.
Some of the more lavish things Chad Focus splurged on included this billboard in Times Square:
This billboard of him vs himself with sunglasses on:
More billboards: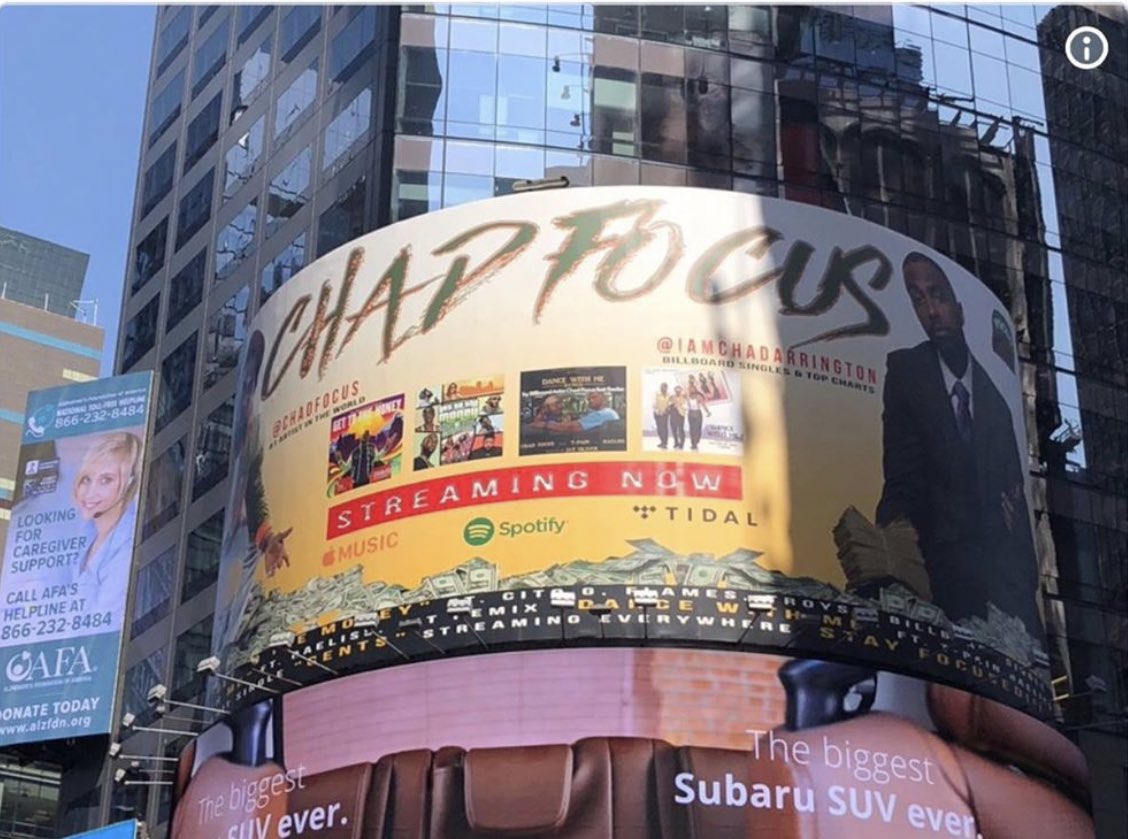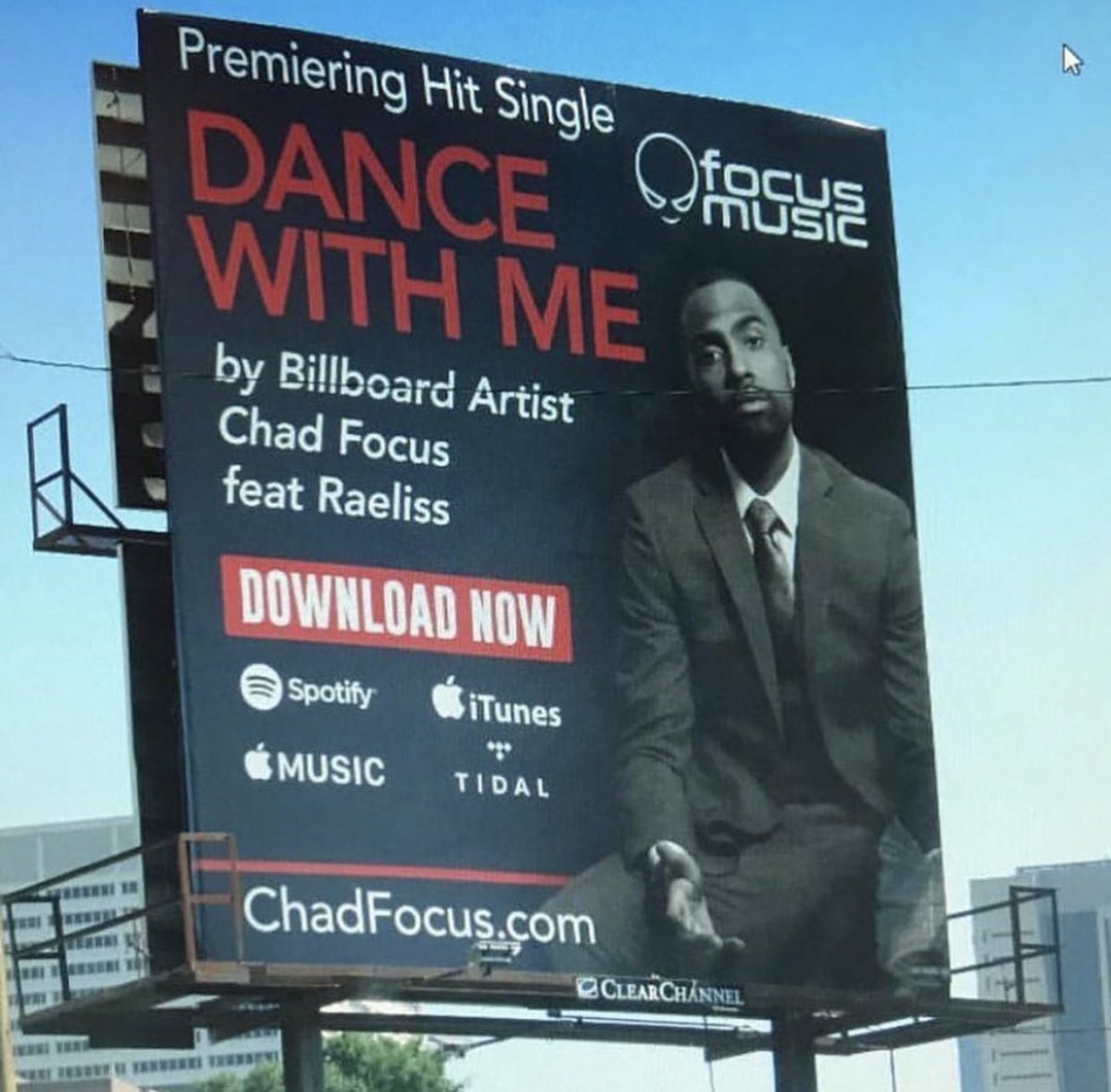 A bunch of hats that say "FOCUS" on them that no one wants:
Video game apps promoting himself:
And I guess this T-Pain feature:
https://www.instagram.com/p/BrGKukngCsC/
While the scam was cute and all, it's all come to a crashing halt now that federal prosecutors have caught on to the gag.
He is currently being held in a Baltimore jail and he's been hit with identity theft and wire fraud charges that could see him facing up to 20 years in prison.
If you're wondering how Chad got away with this for so long, he was allegedly covering up his tracks by forging signatures approving his expenditures and doctoring his billing statements, according to The Daily Beast.
Arrington's scheme relied on forged credit card statements to his employer, according to the indictment. He allegedly spent more than $1.5 million in company money at companies controlled by two co-conspirators, who then kicked the money back to him so he could spend it on his music career.

Arrington also allegedly commissioned two other co-conspirators to edit the real credit card statements to fool his employer and forged his supervisor's signature to make sure the company kept paying his bills.

Arrington left copious records of the fraud scheme, according to prosecutors. Arrington titled one such email to a co-conspirator "Classified Work SHit." In another email, Arrington purportedly urged his associate to falsify a credit card statement.

"After this clean job we can get to the emojis and have some fun," Arrington wrote, according to the indictment.
Kanye's "All Falls Down" seems like the most appropriate theme song to sum up Chad Focus's house of cards falling in on himself. But who was he fooling? $4 million later and you're still a nobody?
You ain't never gonna be the next Chris Brown on a stolen credit card, sir.
Be the first to receive breaking news alerts and more stories like this by subscribing to our mailing list.