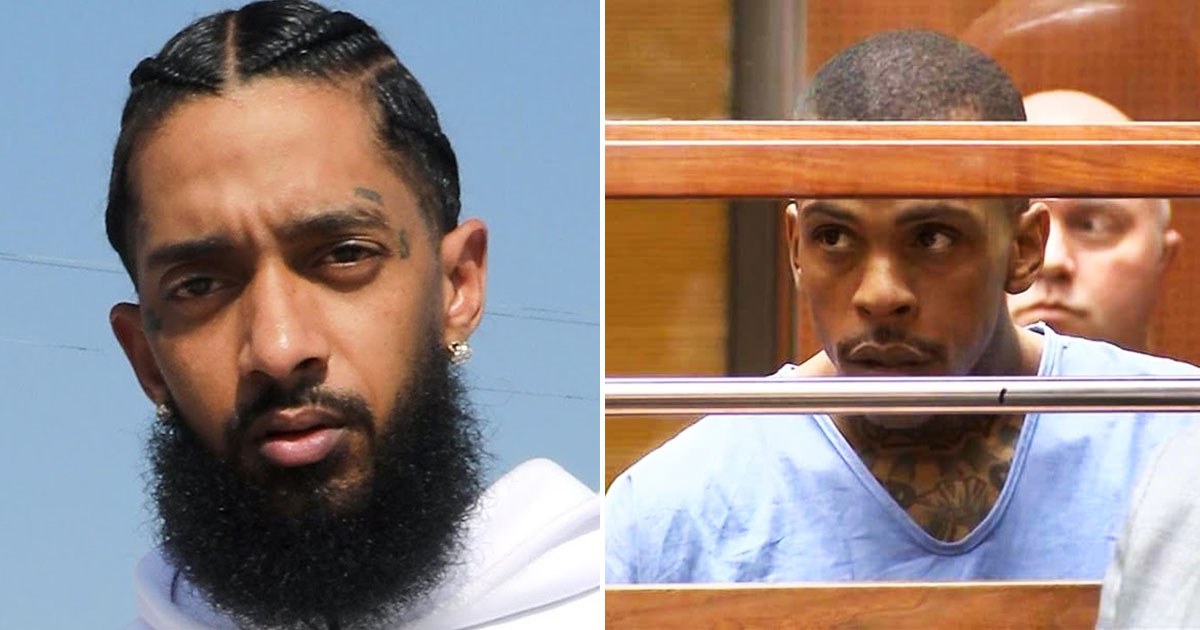 Eric Holder (aka "Shitty Cuz") has been indicted by a grand jury in the shooting death of rapper Nipsey Hussle.
29-year-old Eric Ronald Holder Jr. appeared before a grand jury Tuesday (May 21) pleaded not guilty to one count of murder, two counts of attempted murder, two counts of assault with a firearm (for the two victims who didn't die) and one count of possession of a firearm by a felon.
Via TMZ:
As for why the D.A. chose to go to the Grand Jury when they had already charged Holder, the main function is to skip the preliminary hearing.

The D.A.'s office will not say why they chose to jump the prelim — where a judge must find probable cause of a crime in order to make the defendant stand trial — but it's sometimes done if there's a problem with the evidence.
Nipsey Hussle was allegedly shot and killed by Eric Holder on March 31st in front of the rapper/entrepreneur's The Marathon clothing store in Crenshaw. Two men standing with 33-year-old Hussle suffered minor injuries.
Investigators said Holder—who was captured on surveillance video opening fire on Hussle multiple times and kicking him in the head—fled the scene, but he was arrested just two days later.
According to authorities, the shooting was not gang-related and was simply the result of a personal dispute between Holder and Hussle.
Holder was held in lieu of $6.5 million bail and his next hearing is scheduled for June 18th.
If convicted, Holder could face life in prison.
Be the first to receive breaking news alerts and more stories like this by subscribing to our mailing list.