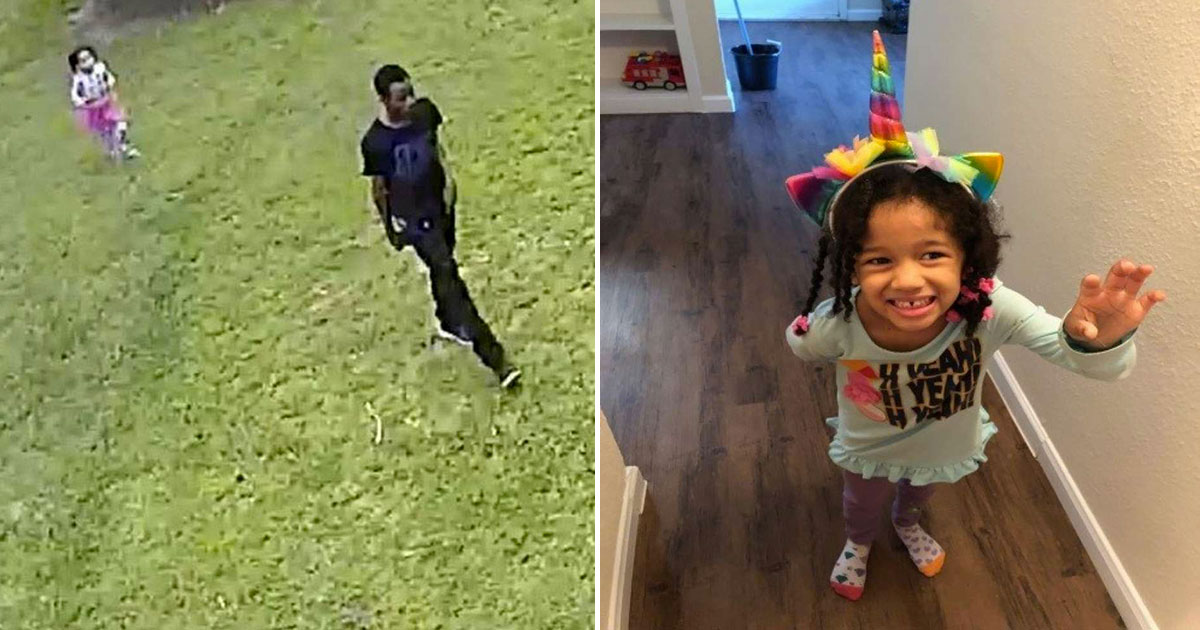 Newly released photos show the last time Maleah Davis was seen alive before the 4-year-old Houston girl was reported missing nearly two weeks ago.
A surveillance image shows Maleah Davis and her mother's ex-fiancé Derion Vence walking into the family's apartment, and in another surveillance photo, Vence is seen leaving without Maleah.
Maleah was last seen alive on the morning of April 30th, the same day her mother left town for a funeral. Surveillance cameras captured Vence bringing Maleah to the apartment around 8 a.m.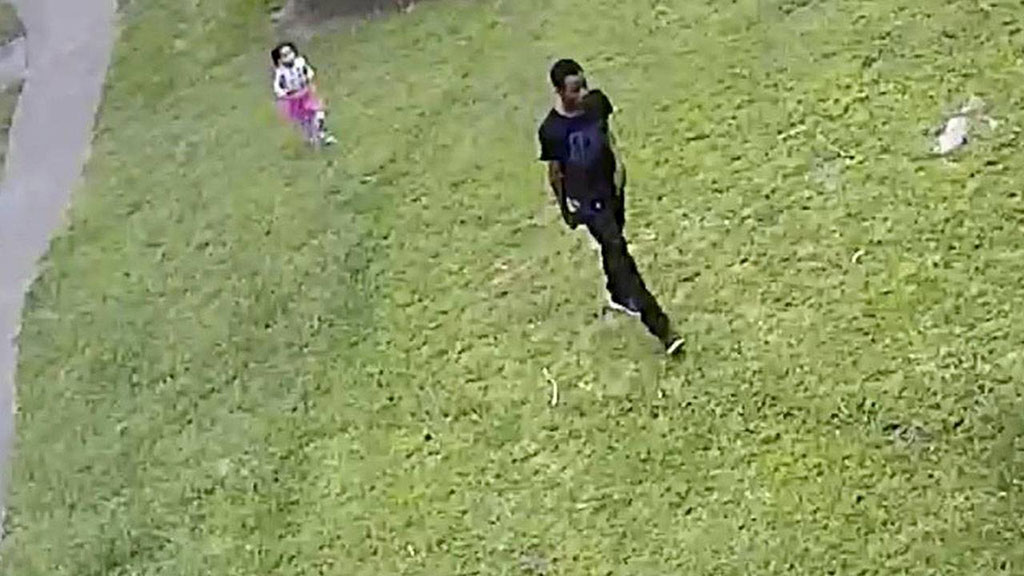 Maleah was never seen leaving the apartment and Vence was never seen with her after that morning. Later that same day, Vence was seen on surveillance video recorded by a neighbor walking through the apartment complex alone.
Vence told police he was on his way to the airport to pick up Maleah's mother, his then-fiancée, Brittany Bowens, on May 3rd when he pulled over on the side of the road after hearing a popping noise coming from a tire.
Vence said that's when three Hispanic men abducted him, Maleah and his 1-year-old son (also Maleah's younger brother). He said he was knocked out the whole time, and when he regained consciousness the next day, he was on a totally different highway and Maleah and the family's gray Nissan Altima were gone.
Vence told police he walked with his son to Houston Methodist Hospital in Sugar Land around 11 p.m. on May 4th to seek treatment for their "injuries" and that's when he reported Maleah missing.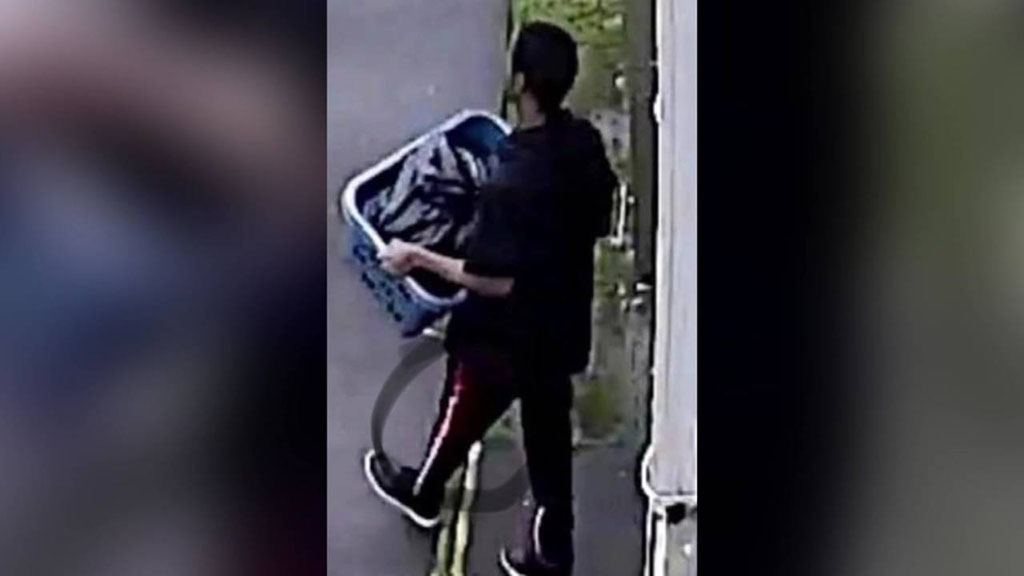 Surveillance cameras captured Vence leaving the family's apartment alone around 1:40 p.m. on May 3rd carrying a laundry basket with a black trash bag inside.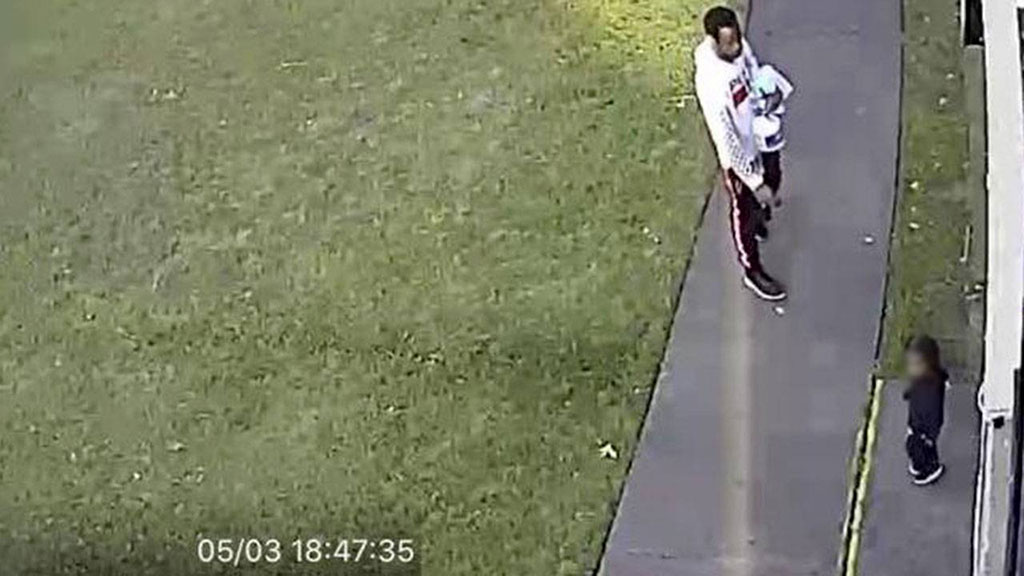 Another surveillance photo from May 3rd shows Vence and his 1-year-old son leaving the apartment at 6:47 p.m., around the same time Vence said he left for the airport to pick up Maleah's mother. Maleah isn't seen in the image, and Vence appears to be carrying a bottle of bleach.
Investigators said after searching the family's home, they found blood that matched Maleah's DNA that was taken from her toothbrush. Houston police also said they later found the laundry basket and a can of gas in the trunk of the Nissan Altima Vence had reported stolen.
Police said two canine officers trained to sniff out the scent of dead bodies were brought to the car, and both dogs reacted to the trunk, indicating that they sensed human decomposition inside the vehicle.
When Vence and the kids didn't arrive at the airport on time, Bowens had another family to pick her up from the airport. After not hearing from Vence, she filed a police report the morning of Saturday, May 4th, and an Amber Alert was issued for Maleah on May 5th.
Police officials said they started to doubt Vence's story about Meleah being kidnapped when he changed key details about what happened multiple times.
"During the initial interview, the man's story did change several times and some of what he told us just didn't add up," Sugar Land police spokesperson Doug Adolph said.
Police also said that security footage from the hospital showed Vence being dropped off, contradicting his story that he walked there with his toddler son.
As we previously reported, a community activist and spokesperson speaking on behalf of Maleah Davis' family revealed graphic details about what Vence allegedly did to Maleah.
"Many people did not know that he had dismembered this beautiful baby," community activist Quanell X told Houston CBS affiliate KHOU, referring to Vence. "There was blood spatter evidence around the drainage area of the house. Why would human body tissue be in the drain system?"
Police have yet to confirm whether or not Quanell's statement holds any truth, however, Vence was arrested Saturday (May 11) on suspicion of tampering with a human corpse.
Vence's bond was initially set at $1 million, but was later reduced to $45,000.
According to the Houston Chronicle, Maleah's mother, Brittany Bowens, believes Vence became angry after an argument they had before she left to go to go Massachusetts for her father's funeral.
Bowens' attorney said Bowens asked Vence about nude pictures he allegedly sent to another person and he "snapped." Bowens said she and Vence had broken up and were no longer engaged at the time of Maleah's disappearance.
Vence's Monday (May 13) court appearance was rescheduled and potentially delayed until July. Bowens was heckled outside the courthouse by protesters who hold her partly responsible for Maleah's disappearance.
While Bowens has not been charged in connection to her daughter's disappearance, the protesters accused her of being just as guilty as Vence.
"Why isn't she locked up?!" one heckler reportedly yelled. "She let it happen!" shouted another.
Maleah's remains still have not been found, and searches so far have proved futile.
Be the first to receive breaking news alerts and more stories like this by subscribing to our mailing list.