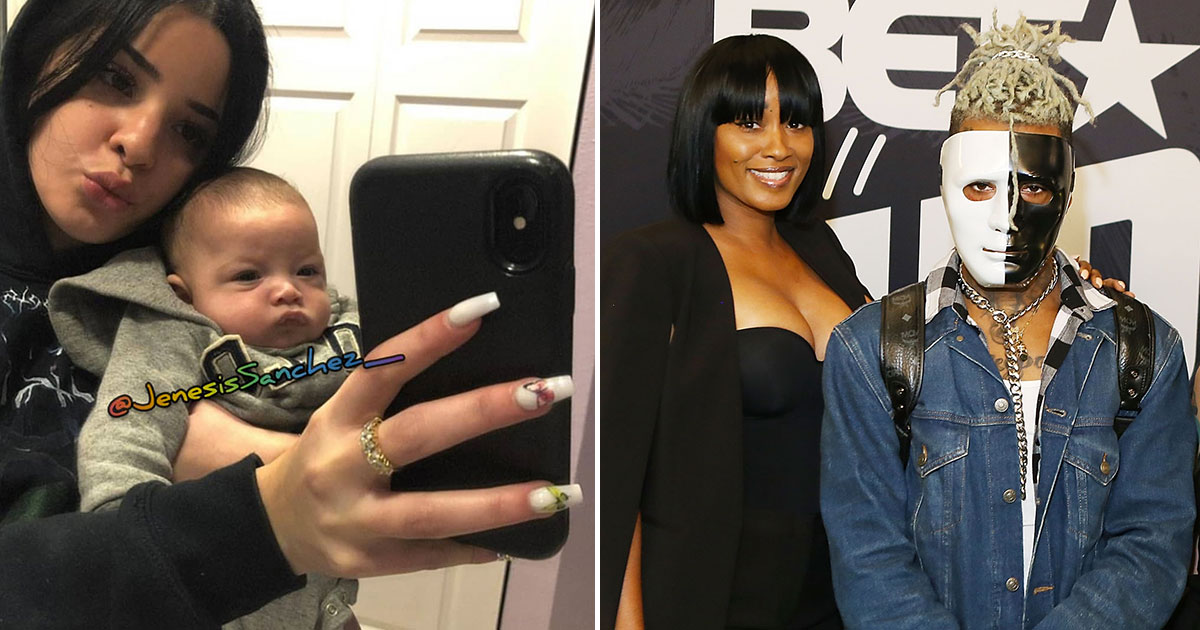 XXXTentacion's baby mama Jenesis Sanchez is trying to establish paternity for her son, and the late rapper's mother is trying her best to stop it.
Cleopatra Bernard, XXX's mother, reportedly went to court this week and demanded that a petition filed by Sanchez to request a sample of the rapper's DNA be dismissed.
The Blast reports:
Bernard made the filing weeks after Sanchez went to court trying to establish paternity for baby Gekyume in XXX's estate. Sanchez is also asking the court to allow her to get a DNA sample to help prove her case.

It's unclear why XXX's mom is against Sanchez' petition, and she also had her court filings sealed to keep the battle under wraps.

In her petition, first reported by The Blast, Sanchez explained she and XXX lived together and had "sexual relations during the time that Gekyume was conceived from February 19 through June 18, 2018, the day of the Decedent's death." As a result, she became pregnant.

She gave birth to the late rapper's son, Gekyume Onfroy, on January 26, 2019.

The two were not married at the time, but the late hip-hop star's mother appeared to take Sanchez under her wing and celebrated the birth of the baby. She even shared photos of Sanchez while announcing that XXX had left behind an unborn son.

Sanchez requested the court allow scientific testing of biological samples of both XXXTentacion and Gekyume in the hopes of legally establishing him as the father.

Further, she asked the court to order the Office of the Broward County Medical Examiner and Trauma Services to provide DNA samples of XXX to the scientific testing lab. Samples of the star's DNA have been kept on file due to the ongoing investigation into his murder.

It's possible XXX's mother is worried about Sanchez trying to stake a large financial claim to the late rapper's estate, but she has not yet addressed the situation to his fans.

A judge has not yet ruled on either request, but it's clear a fight may be brewing between the two parties, and XXX's son may be caught in the middle.
We could be wrong, but it sounds like XXXTentacion's mom is up to something shady and doesn't want to share control of his estate with her own grandson.
Cleo also deleted everything from her Instagram, including her recent posts about Baby Gekyume, so something's definitely going on between her and Jenesis.
Be the first to receive breaking news alerts and more stories like this by subscribing to our mailing list.