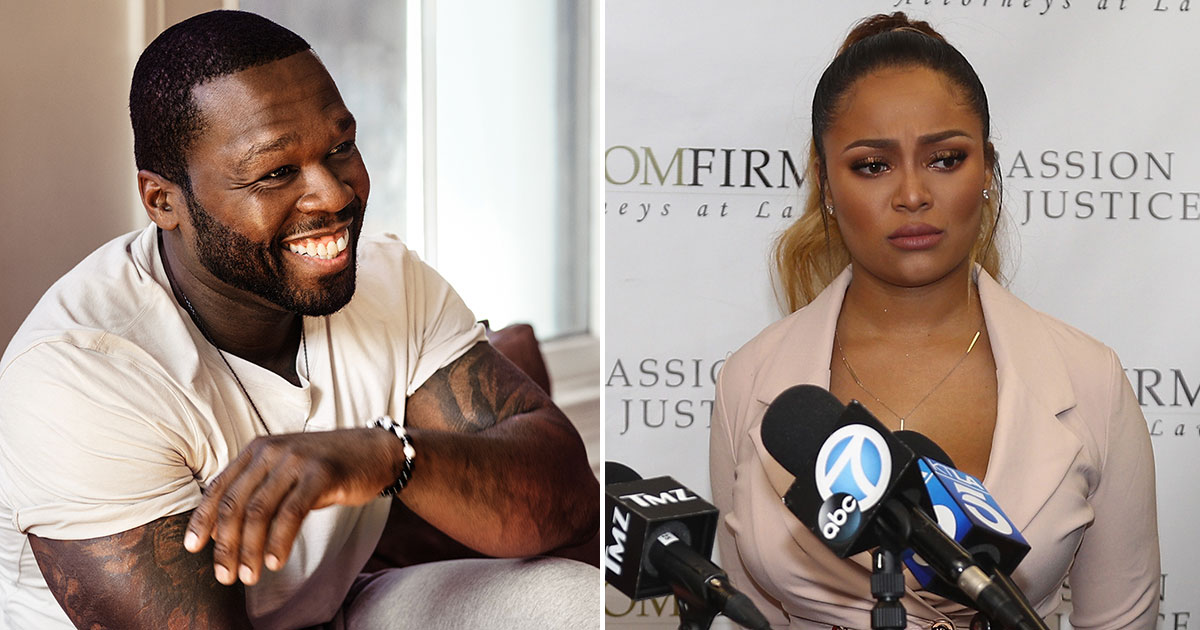 Teairra Mari has repeatedly said "I ain't got it" when referring to the $30,000 she owes 50 Cent. Now, she wants the G-Unit rapper to know that she may never pay him in the name of justice.
Teairra exclusively spoke to Hollywood Life on the feud that has lit up the blogs recently.
"Monday, I felt like I was going to pay it back, but today I don't know," she told the site.
She went on to admit that she has struggled to comply with a judge's ruling to pay Curtis Jackson (aka 50 Cent) $30K worth of legal fees after the judge dropped the revenge porn lawsuit, in which she also sued the rapper.
"I was definitely crushed, hurt," she said. "I just felt like this is injustice."
Teairra named 50 Cent in the suit because he shared graphic images from her leaked sex tape last year.
The Love & Hip Hop Hollywood star accused her ex-boyfriend, Akbar Abdul-Ahad, of hacking her Instagram account and leaking the sex tape.
Akbar and 50 Cent happen to buddies and when 50 Cent shared the images, Teairra felt the two were in cahoots and sued them both.
However, after foolishly publicly meeting up with Abdul-Ahad once she had filed the lawsuit, she was dropped by her lawyer and could not find any other representation. The case was ultimately dropped.
"I tried to find another attorney but no other attorney would pick up the case so ultimately I lost," Mari said. "Then 50 countersued to pay his legal fees, but he knows that he's wrong."
Teairra is adamant that she doesn't have the money to fork over, and she doesn't even know why 50 is coming for her so hard because they barely know each other.
"I don't even know 50 and that's why I'm so mad he started with me," she said. "The only connection I see is that he's buddies with my ex."
Last week, Teairra attempted to "end" 50's career by dropping a diss track called "I Ain't Got It," referring to the money she legally owes him and he's demanding her to pay. She even released a few merch items featuring the phrase.
In a petty move, 50 trademarked the phrase—which Teairra apparently forgot to do—and released his own line of "I Ain't Got It" swag.
I guess Teairra is going to have find yet another way to pay 50 Cent his money.
Be the first to receive breaking news alerts and more stories like this by subscribing to our mailing list.