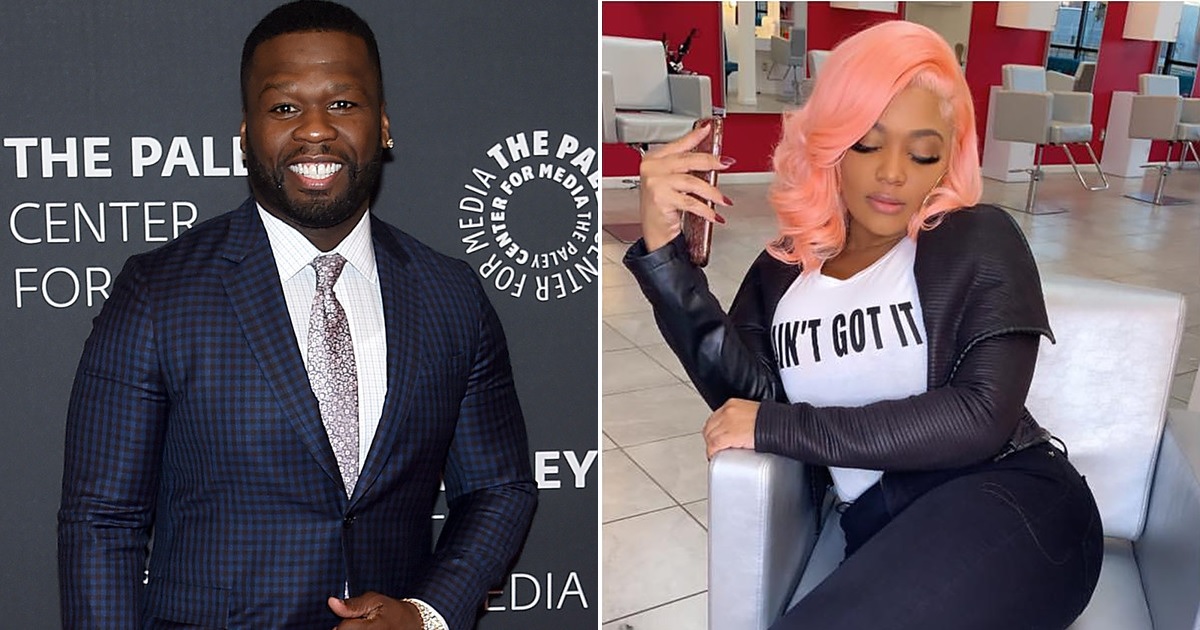 We told you to stay to tuned to see how 50 Cent responds to Teairra Mair's diss record she dropped last week, "I Ain't Got It." Well, Fitty announced his revenge plot and he may have gotten the last laugh … while driving to the bank.
Being the petty, but clever, troll that he is, 50 Cent took to Instagram to unveil his new line of swag using Mari's own "I Ain't Got It" catchphrase. The line features a T-shirt, tote bag, and a phone case.
"Somebody forgot to trademark this," he wrote, referring to the phrase. "I'll just take it."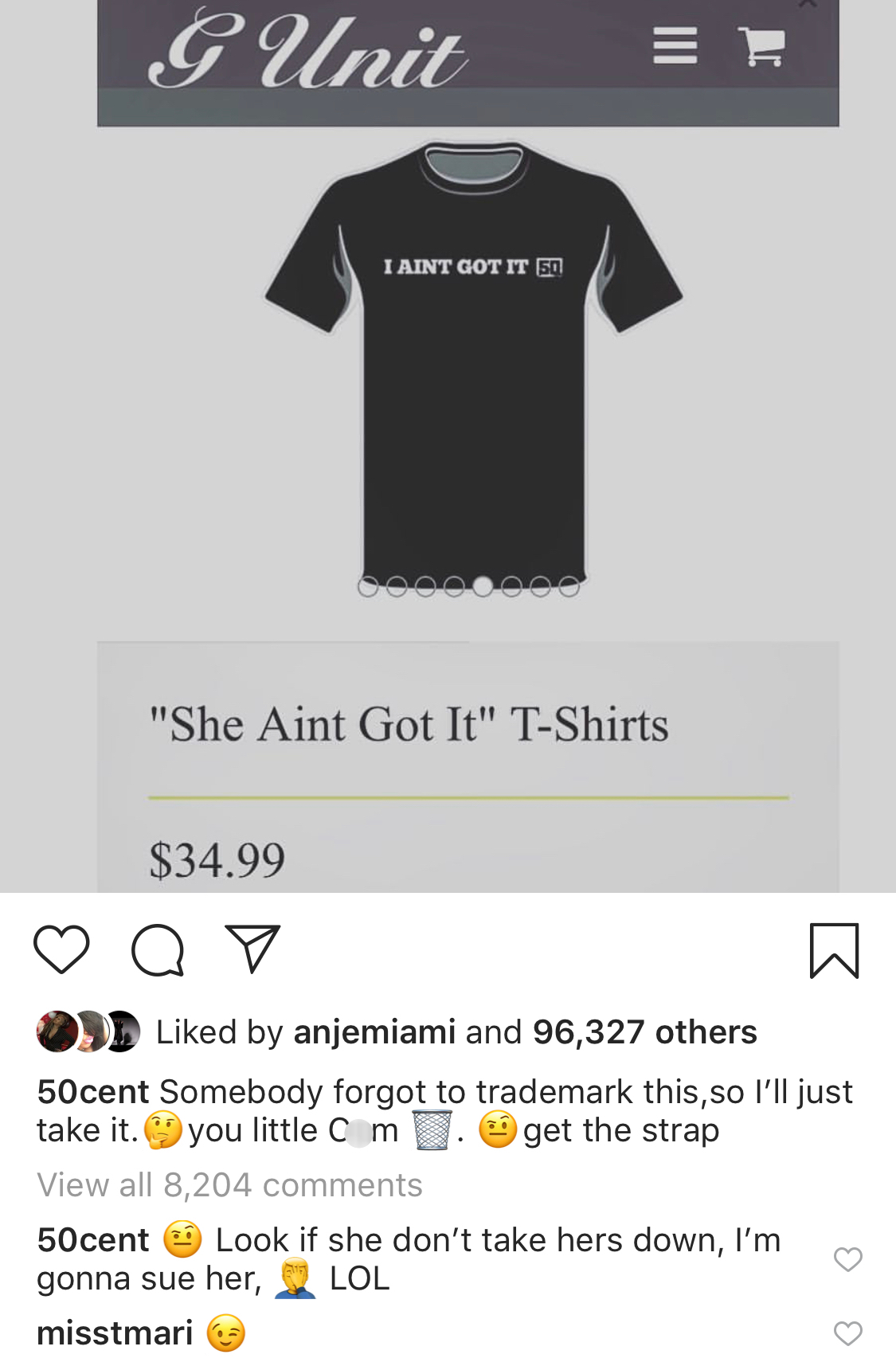 50 Cent also bought the domain name, Iaintgotit.com, which Mari clearly forgot to do. The domain immediately redirects to the G-Unit store where the "She Ain't Got It" t-shirt can be purchased.
https://www.instagram.com/p/BwIYkPKnMO6/
Teairra Mari debuted her own line of "I Ain't Got It" merch earlier this week, featuring t-shirts and phone cases.
Unfortunately for her bag, her nemesis took the extra step in getting the phrase trademarked.
50 could legally stop Mari from profiting off of her own material. Oh, the savagery!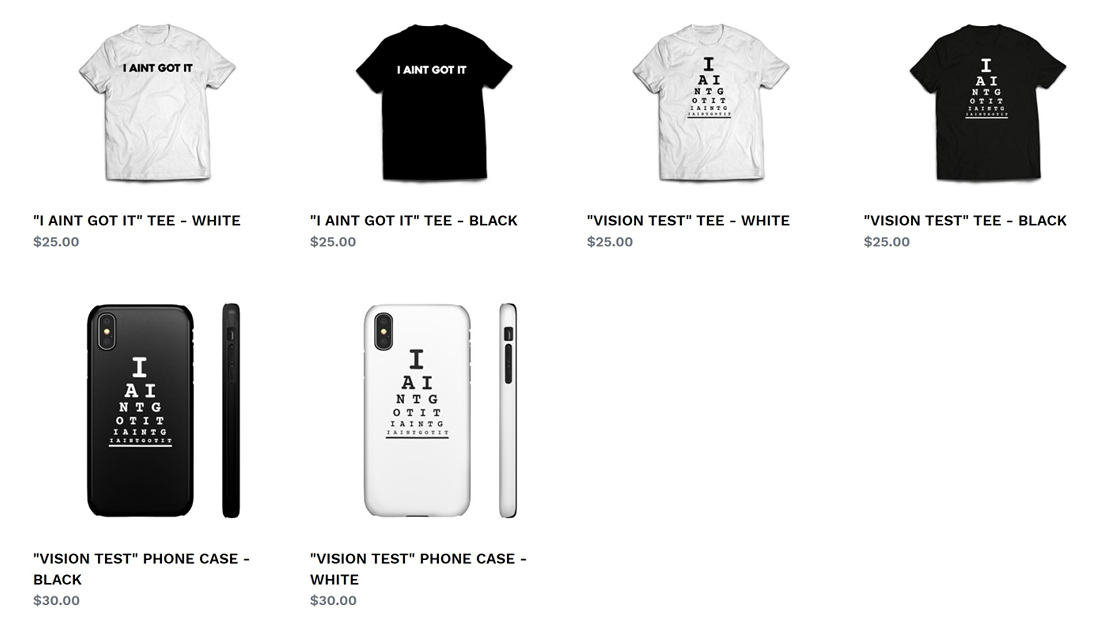 The monetary beef between the two began earlier this year after a judge ordered Mari to pay $30,000 worth of 50 Cent's legal fees in her revenge porn case. Mari sued the rapper for reposting images from her leaked sex tape last year. A judged dismissed 50 Cent from the case in January.
50 Cent wants his money, but Mari has repeatedly claimed that she doesn't have it, prompting her to drop the diss track.
Be the first to receive breaking news alerts and more stories like this by subscribing to our mailing list.