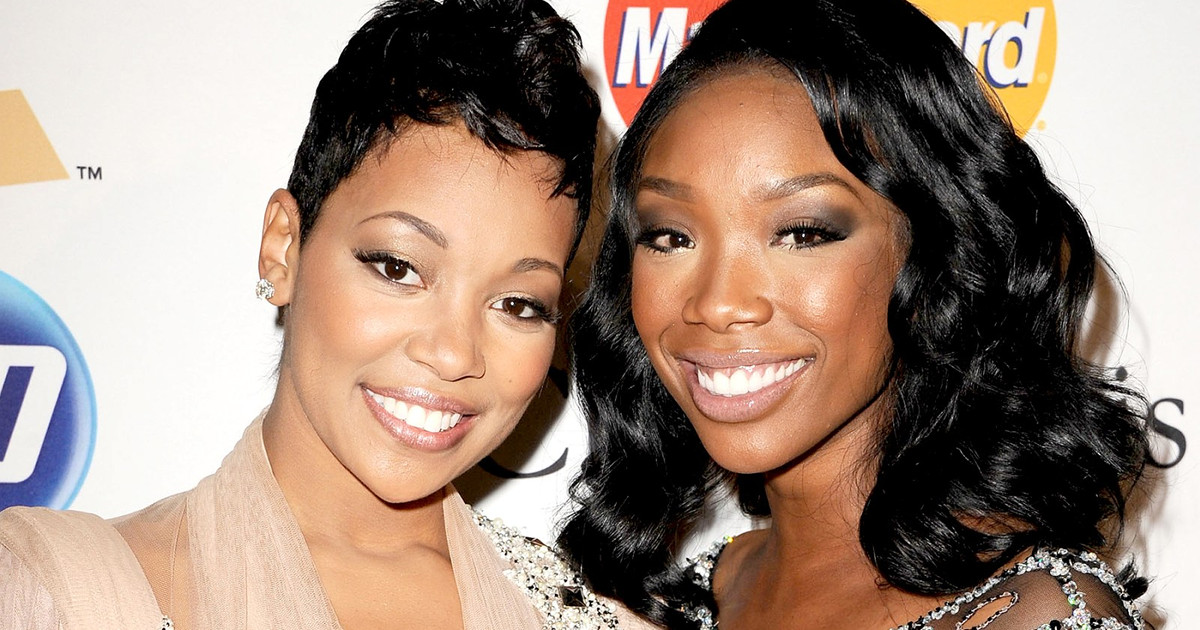 Have Brandy and Monica finally buried the hatchet? In an unexpected twist, the two have reportedly put their differences aside and will go tour together later the summer, in the name of women empowerment.
Live Nation Urban announced dates for its "Femme It Forward" tour. Surprisingly, Brandy and Monica are slated to perform three dates together in Los Angeles, Dallas, and Concord, CA.
The 90s R&B queens will perform alongside artists such as Ashanti, Mya, Keri Hilson, and Lil Mo.
"Femme It Forward" is an all-female series featuring concerts, panels, and comedy shows. A portion of the proceeds will be donated to organizations aimed toward the advancement of women.
Brandy and Monica have had a much-documented feud for over two decades, dating back to their hit 1998 collaboration "The Boy is Mine."
It's believed the beef was sparked when Monica became upset Brandy performed the song solo on The Tonight Show with Jay Leno and Monica retaliated by titling her 2nd album The Boy is Mine and releasing the song as the album's lead single.
Since then, the two have thrown jabs back and forth, with Brandy mostly harboring the strongest feelings.
In recent years, Brandy had repeatedly thrown shade Monica's way, has relentlessly stated her relationship with Whitney Houston was stronger than Monica's, posted odd videos many felt were aimed toward her former duet partner, and also mocked the viral #SoGoneChallenge, which was inspired by Monica's hit single "So Gone."
And to make it clear why Brandy is in her feelings, during her set at Essence Festival last year, she changed the lyrics of The Boy is Mine to "the song is mine."
The R&B rivals did momentarily reunite as adults in 2012 to record another duet, "It All Belongs to Me." However, the mea culpa was short-lived, as the two fell out over promotion for the single and their planned joint tour was canceled.
Brandy did give Monica a positive shout out earlier this year, though.
She posted a still from "The Boy is Mine" video with Monica during Black History Month. "#Powerful Women," she wrote on the Instagram post, which also included two crowns.
https://www.instagram.com/p/BtnvZ7gHc0v/?utm_source=ig_embed
Honestly, we thought we'd never see the day: Monica and Brandy have finally put all the drama behind them! Or, at least, we hope so. Their first tour date isn't scheduled until July.
Be the first to receive breaking news alerts and more stories like this by subscribing to our mailing list.