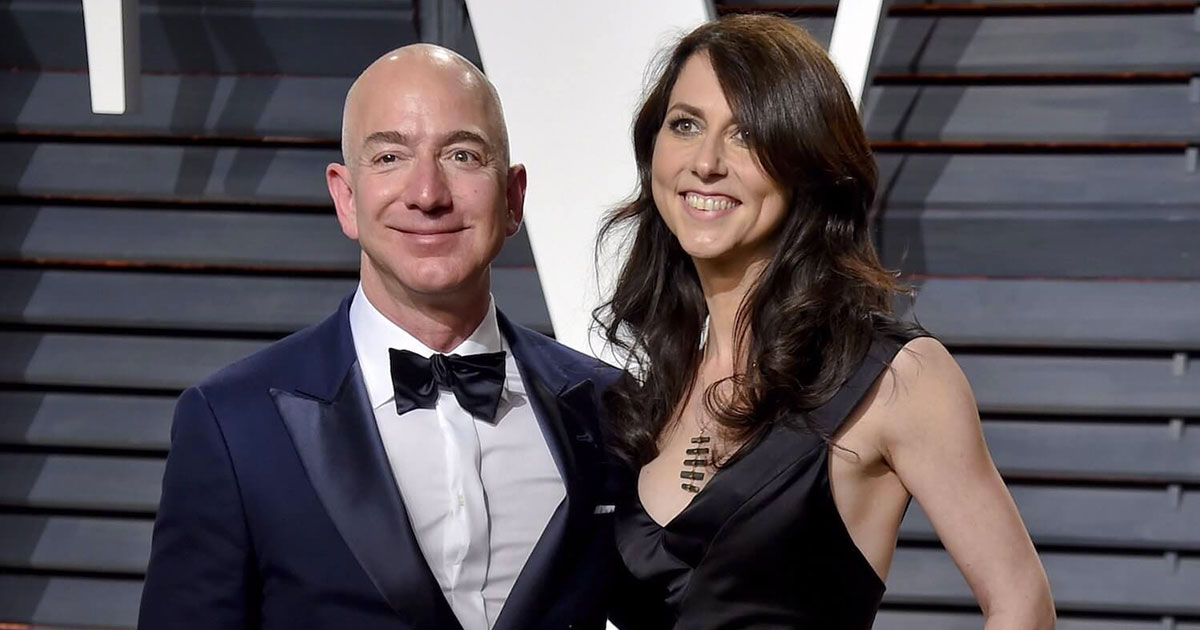 MacKenzie Bezos, the now former wife of Amazon CEO Jeff Bezos, is now the richest ex-wife in history after walking away from her marriage with almost $36 billion.
Their agreement states that Jeff will keep 75% of his Amazon stock, while MacKenzie will get a 4% stake in the company worth about $35.6 billion and will make her the third-biggest shareholder.
MacKenzie has also agreed to give Jeff all of her interests in the Washington Post and Jeff's space exploration company, Blue Origin, in addition to 75% of their Amazon stock and voting control of her shares.
Even after losing nearly $36 billion to his ex-wife, Jeff Bezos will remain the wealthiest person alive with a reported net worth of more than $110 billion.
MacKenzie said in a statement on Twitter that she was "Grateful to have finished the process of dissolving my marriage with Jeff with support from each other and everyone who reached out to us in kindness, and looking forward to the next phase as co-parents and friends." She added that she was "Grateful for the past as I look forward to what comes next."
— MacKenzie Bezos (@mackenziebezos) April 4, 2019
Jeff announced his impending divorce in January to scoop reports about his extramarital affair with married journalist Lauren Sanchez.
In February, Bezos wrote a blog post on Medium.com accusing The National Enquirer of blackmailing him with nude photos of him and Sanchez.
Jeff and MacKenzie Bezos were married for 25 years and share four children together: three sons as well as an adopted daughter from China.
According to a filing with the Securities and Exchange Commission, the pair should expect an official divorce decree to be issued in early July.
Be the first to receive breaking news alerts and more stories like this by subscribing to our mailing list.