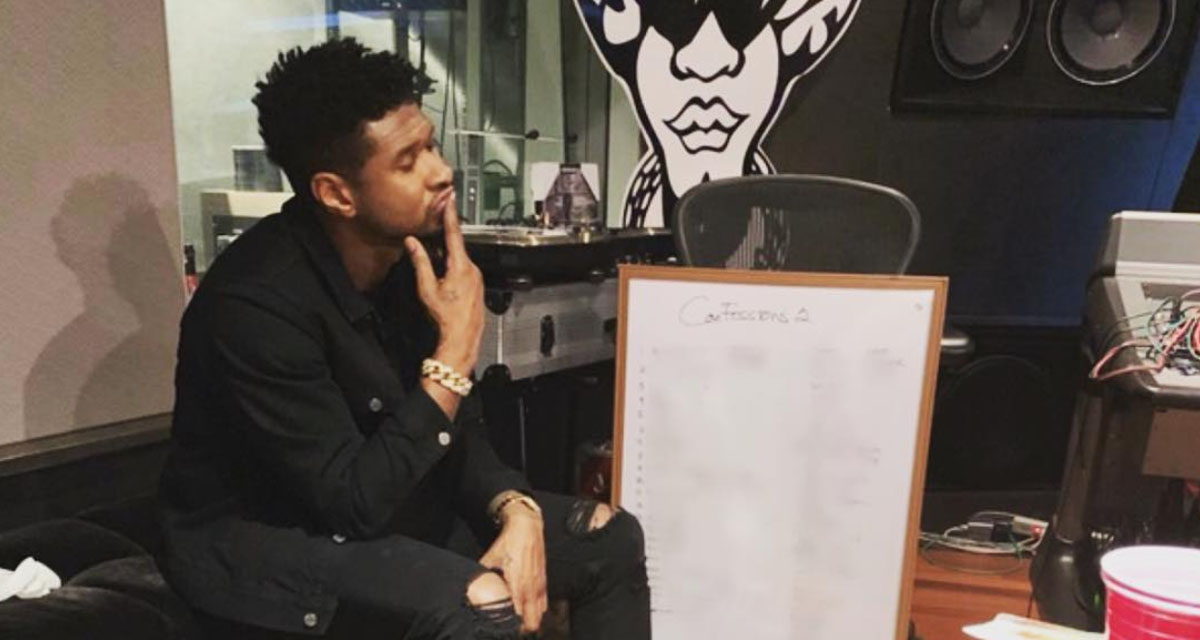 Things really haven't been working out so much in Usher's favor in recent years.
His music ain't been toppin' the charts like it used to, for starters. Then there was the horribly embarrassing news that broke in summer 2017 that Usher allegedly has herpes and was out here distributing it to folks like candy on Halloween.
And in March 2018, his second marriage with Grace Miguel, who was the mistress that allegedly busted up his first marriage with Tameka Foster, dissolved like Thanos snapped the life out of it.
So it's safe to say Mr. Raymond's been on a losing streak the past couple of years … which is why it's understandable that he retreat to a time and era when he was on top of the world: 2004, when Confessions was released.
There's been talk some time of Ursha doing a sequel to Confessions, but it's never come to fruition. That is, until now … when Usher shared a shot of him and Jermaine Dupri working together in the studio on March 17th.
The two hitmakers being in the studio didn't confirm that the sequel to his chart-topping album was in the works though. No, that came in a follow-up post the next week, on March 27th, where he posted a pic of himself in the studio asking, "Dis what yall want…"
What I want is grammar and punctuation in your social media posts, Usher, but let's not get carried away.
If you didn't notice, in the background of this picture, on the dry-erase board, it says Confessions 2, which confirms that the follow-up to the 2004 album is indeed real, and actually in the works.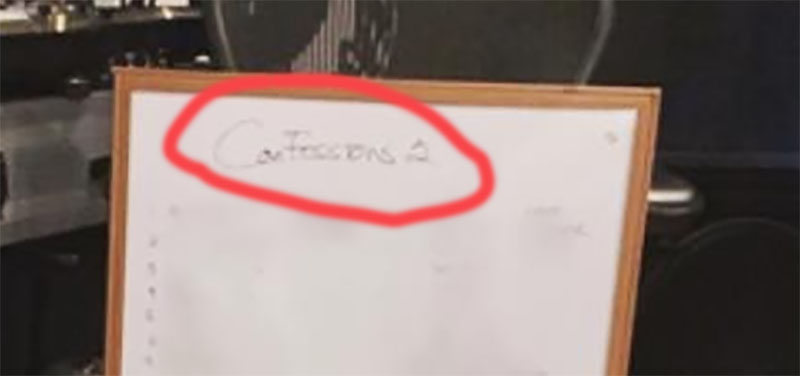 Honestly, if the music is good, then great. Bring on Confessions 2. But if it's trash, calling it Confessions 2 isn't going to do shit for him.
And since he's going the "confessions" route, I hope he plans on addressing, once and for all, whether he has herpes or not. Cause the amount of gossip out on the streets about Usher's lumpy, bumpy genitalia was simply too much to pretend like we didn't hear it.
Plus, you can't really be a heartthrob, sex symbol, R&B Romeo again if half of your fanbase is distracted by thoughts of you spreading STIs to your groupies, jumpoffs and side chicks.
Be the first to receive breaking news alerts and more stories like this by subscribing to our mailing list.