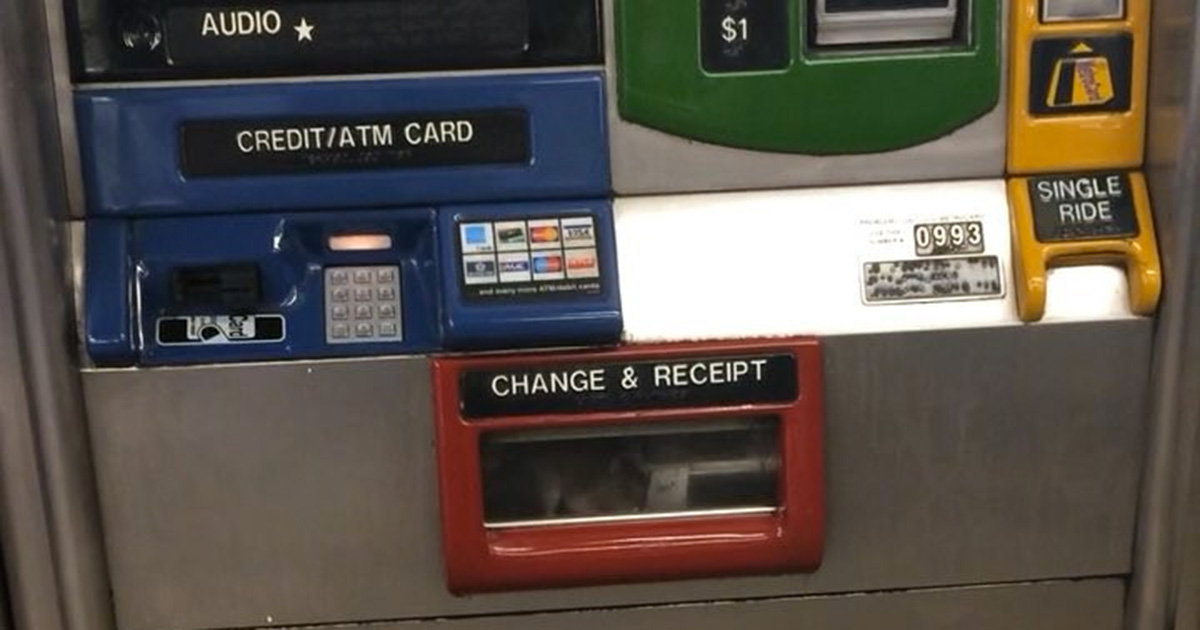 Traveling through New York City through their super complicated subway system is already stressful enough, and now you have to worry about rats being trapped inside the MTA machines.
Video footage showing a fairly large rat trapped in the change and receipt dispenser of an MTA MetroCard vending machine has gone viral on social media.
Via the New York Post:
The roughly 10-second clip posted to Instagram by user subwaycreatures shows the pest struggling to lift a clear plastic cover that kept it trapped inside the change return slot of a ticket machine at an unknown subway station.

"OMG!" tweeted Council Speaker Corey Johnson, who last week proposed the mayor take over the subway system.

The footage proves the crumbling MTA is a literal rattrap, commenters said.

"Rats carry all kind of germs- no thank you. What is the MTA doing with our money," one commenter wrote on Instagram. Another said: "I will now be double checking the metro card machines."

The MTA suggested someone may have "planted" the animal.

"This is very troubling and we're looking into how it could've happened, including the possibility that someone may have planted it," said MTA spokesman Andrei Berman.

"This is clearly an anomaly and the recent Subway Action Plan, Group Station Manager program and deep clean program have been helping to get stations significantly cleaner."
GROSS! Planted or not, that is DISGUSTING!
Be the first to receive breaking news alerts and more stories like this by subscribing to our mailing list.