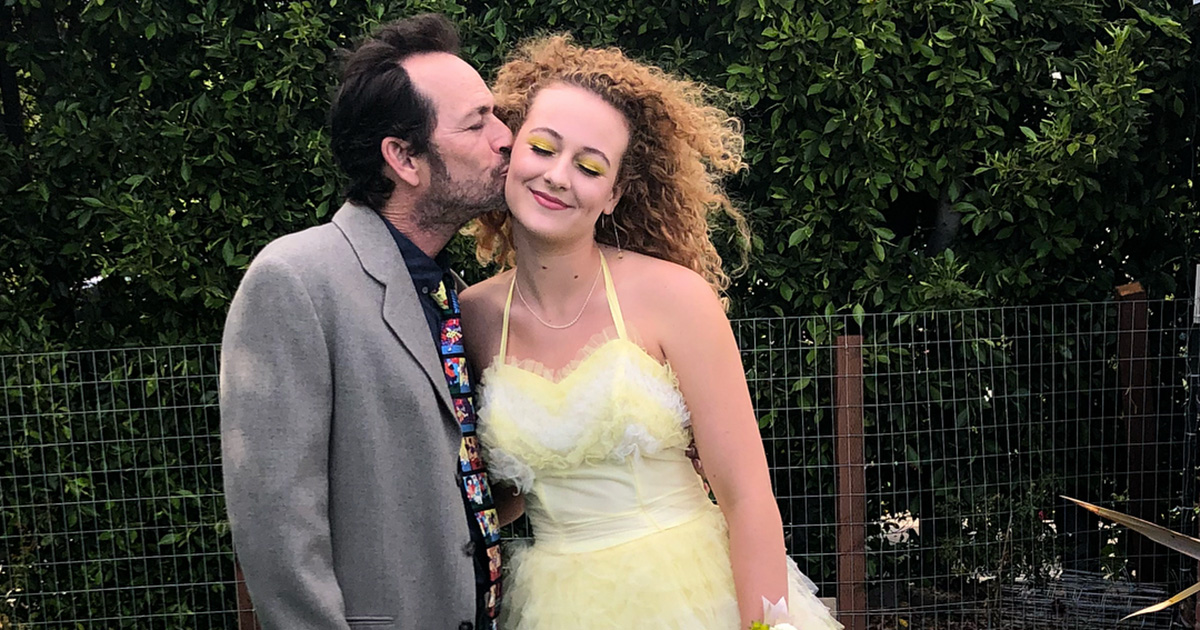 Sophie Perry is the only daughter of heartthrob actor Luke Perry, who died Monday (Mar. 4), five days after suffering a massive stroke.
Luke Perry—who rose to fame as Dylan McKay on Beverly Hill 90210 and more recently was known for his latest role as Fred Andrews on Riverdale—leaves behind a family to cherish his memories, including his fiancée, Wendy Bauer, his children, son Jack Perry and daughter Sophie Perry, and their mother, his ex-wife, Rachel "Minnie" Sharp.
Here are some things to know about Luke Perry's daughter Sophie:
1
Sophie Perry is Luke's youngest child, after her older brother, professional wrestler Jack Perry aka "Jungle Boy" Nate McCoy.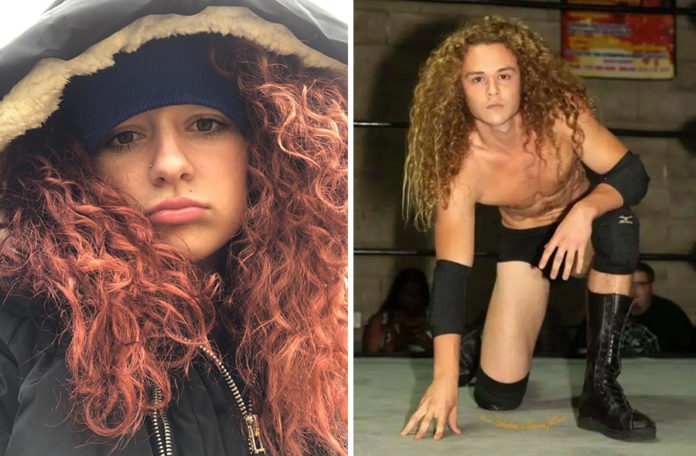 Luke Perry was 27 years old when he married a 24-year-old Rachel "Minnie" Sharp" on November 2th, 1993 in San Fernando Valley, California.
They were initially supposed to get married in Las Vegas, but they changed plans at the last minute to maintain their privacy after the information about their wedding leaked to the tabloids.
Perry and Sharp's marriage produced two children, one of whom is Sophie, born on June 7th, 2000. Sophie's older brother, Jack Perry, was born in 1997 and is a professional wrestler under the moniker "Jungle Boy" Nate Coy.
2
Though Sophie's mom, Luke's ex-wife Rachel "Minnie" Sharp, comes from a Hollywood background, she was not in show business aside from one small movie role.
We all know about the background of Sophie's father, actor Luke Perry, but you probably had no idea that Sophie's mother, Rachel "Minnie" Sharp—who was married to Luke between 1993 and 2003, has a background in Hollywood as well, though hers was very brief.
In 1987, Rachel Sharp had a small role as Emily in "Teen Wolf Too," the sequel to the 1985 film "Teen Wolf."
Sharp's sister (Sophie's aunt) also was an actress and Sharp's father, Alan Sharp (Sophie's grandfather) was a screenwriter. He died in February 2013 at age 79.
3
Sophie Perry keeps a low profile.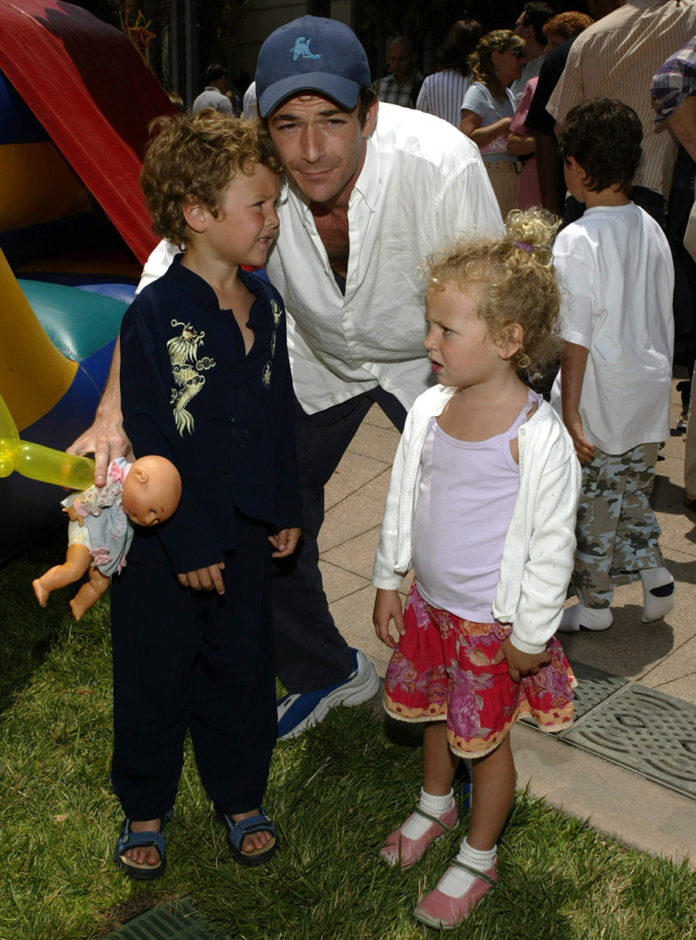 Not much is known about Sophie Perry, Luke Perry's daughter and youngest child.
Photos floating around the internet (like the one above, taken in 2004) show Sophie as a young child, but she is now 19 years old and will turn 20 in the year 2020. How cool is that?
Unlike her brother, who is a professional wrestler, Sophie keeps a pretty low profile.
Her personal Instagram, which is public, has a little over 4,000 followers and looks like any other girl's IG around her age.
4
Sophie's dad, Luke Perry, said he wouldn't want her to date his 90210 character Dylan McKay.
In a 2017 interview with Us Weekly, Luke Perry said that his kids have never seen Beverly Hills 90210, and he would never late his daughter date his character, Dylan McKay.
"I know that brother," Perry said. "I know what he's up to." He added: "He's absolutely a man of character, so she could do worse. But it wouldn't be my first pick, no."
5
Sophie Perry and her family surrounded Luke as he passed.
According to Luke Perry's publicist, his family was by his side at the time of his passing, including his son Jack, his daughter Sophie, his fiancée Wendy Madison Bauer, his ex-wife, Minnie Sharp, his mother and step-father, Ann and Steve Bennett, his brother Tom Perry and sister Amy Coder, as well as other close family and friends.
Luke Perry's rep: "He was surrounded by his children Jack and Sophie, fiancé Wendy Madison Bauer, ex-wife Minnie Sharp, mother Ann Bennett, step-father Steve Bennett, brother Tom Perry, sister Amy Coder, and other close family and friends" https://t.co/rQ0FGNExCr

— Hollywood Reporter (@THR) March 4, 2019
The family's statement read in part: "The family appreciates the outpouring of support and prayers that have been extended to Luke from around the world, and respectfully request privacy in this time of great mourning."
Sophie was recently living in Malawi with a group of volunteers helping development projects.
A source told People she was overseas when Perry suffered a stroke on Wednesday (Feb. 27), and she rushed back to Los Angeles to see her father before he died.
Be the first to receive breaking news alerts and more stories like this by subscribing to our mailing list.