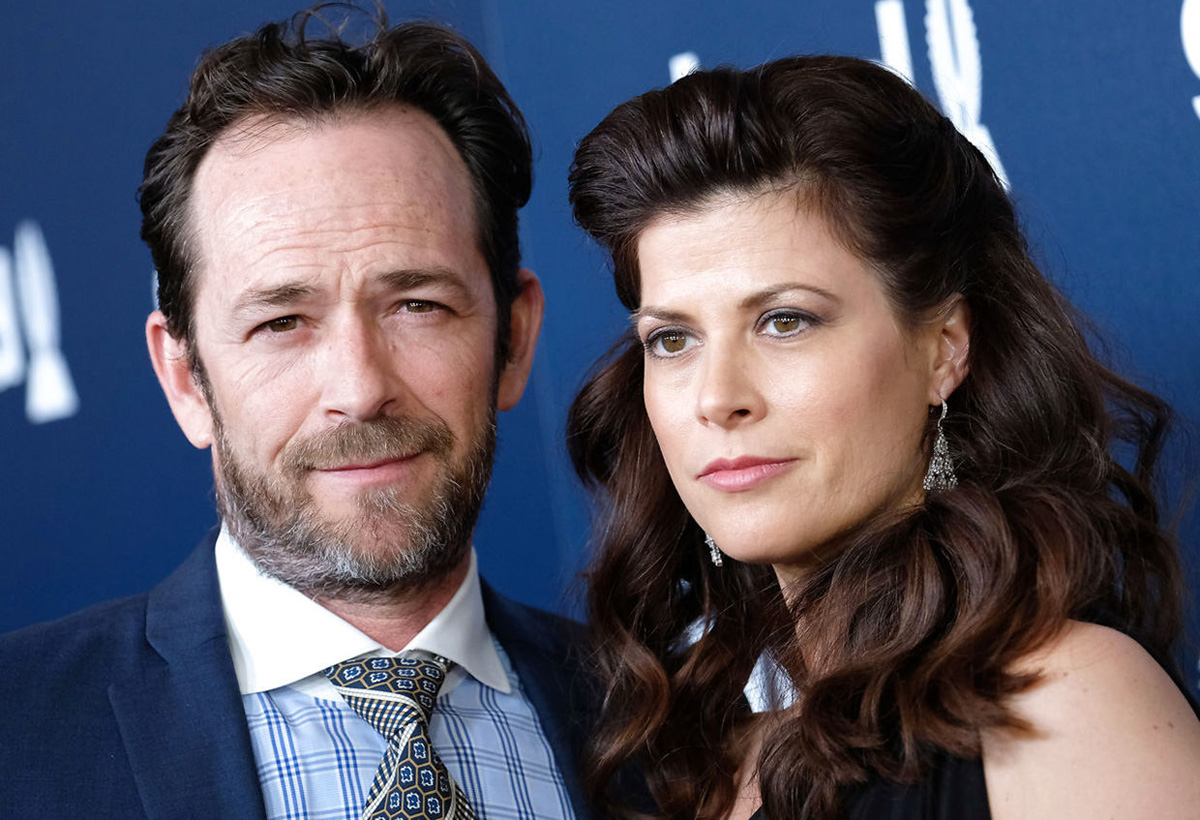 Actor Luke Perry died Monday morning (Mar. 4) at St. John's Medical Center in Burbank, California just five days after he was rushed to the hospital after suffering a massive stroke. He was 52 years old.
Perry shot to fame in the 90's as Dylan McKay on Beverly Hills 90210, and more recently, he played the role of Archie's father, mayoral candidate Fred Andrews, on The CW series Riverdale.
At the time of his death, Perry was surrounded by his two children, 21-year-old Jack and 18-year-old Sophie, his mother, Ann Bennett, his step-father, Steve Bennett, his brother, Tom Perry, sister, his fiancée Wendy Madison Bauer, and his ex-wife Minnie Sharp, as well as other close friends and family.
Perry's family released a statement, saying: "The family appreciates the outpouring of support and prayers that have been extended to Luke from around the world, and respectfully request privacy in this time of great mourning. No further details will be released at this time."
Who is Luke Perry's fiancée? Read more about Wendy Madison Bauer below:
1
Wendy Bauer is a licensed therapist who runs her own private marriage and family therapy practice in Beverly Hills.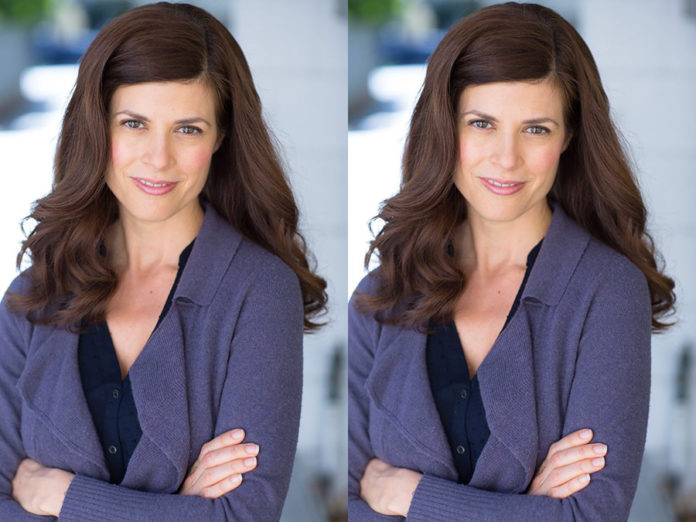 Luke Perry's fiancée, Wendy Bauer, works as a licensed marriage and family therapist at her own private practice in Beverly Hills, California.
According to her website, she studied clinical psychology at Antioch University in Los Angeles, and prior to that, she received her bachelor's degree in political science and government and English literature from Louisiana State University, where she graduated Summa Cum Laude.
Her "About" page on the website Psychology Today reads: "Most people come to me when problems have become unbearable. They feel alone and stuck and powerless to do anything about it. They come in hoping I can tell them what they need to do to feel better.
"I provide support and guidance so that my clients do not have to bear their struggles alone. We work collaboratively to understand what is not working and why. We examine past patterns of experience to help us to understand current feelings and behaviors. By addressing the underlying issues that are creating problems, we can create lasting change and transformation.
"I work primarily with adults and teens who are experiencing depression, anxiety, panic attacks, grief, self-injury, low self-esteem, relationship issues, gender dysphoria, psychosis, and life transitions. I particularly enjoy helping teens and young adults tackle their difficulties so they can develop into confident and self-reliant individuals."
"I am currently pursuing my doctorate in psychoanalysis at the Institute for Contemporary Psychoanalysis and am currently accepting clients interested in becoming a training case. Call for a free phone consultation. I am happy to provide referrals if I am unable to meet your needs."
2
Wendy worked in the entertainment industry as an actress named "Madison Bauer" for several years before going back to school.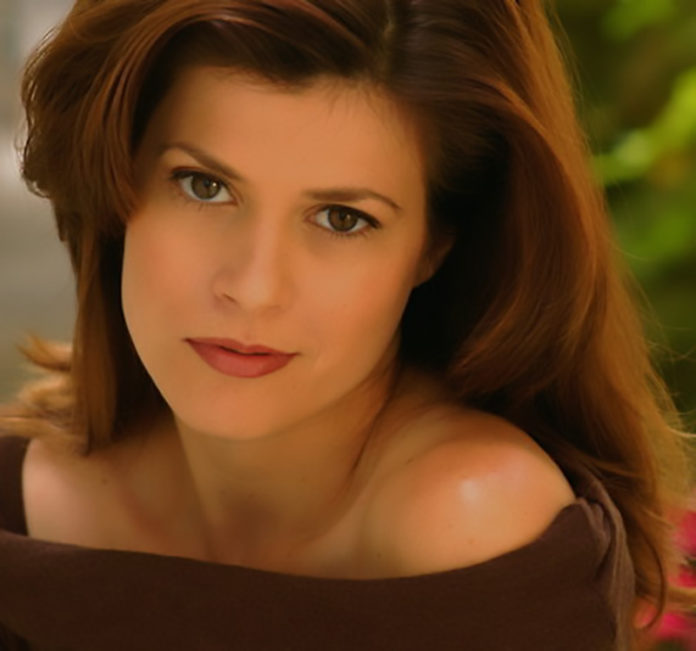 On her website, Wendy Bauer said, after graduating from LSU, she worked for 12 years in the entertainment industry before returning to graduate school.
Within those 12 years in entertainment, she was an actress working under the name Madison Bauer.
According to her IMDB profile, she had small roles in a number of TV shows between 2004 and 2011, including House and The Mentalist.
3
Luke Perry never talked publicly about being engaged to or dating Wendy Bauer, but she did attend an event with him in 2017.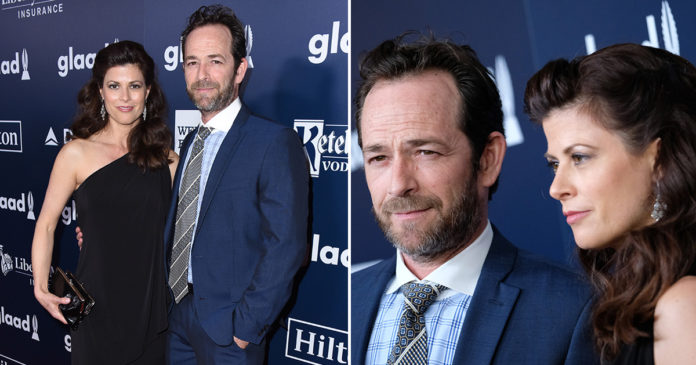 Luke Perry was very serious about keeping his private life private. In fact, it wasn't until his death that it was publicly reported that he was engaged in the statement released by his family.
Luke Perry's fiancée, Wendy Madison Bauer, was by his side when he died. Not much is known about her or her relationship with Perry, and it isn't clear when their relationship began, where they met, how long they dated or how long they were engaged.
In 2017, however, Wendy was photographed as Perry's date at the GLAAD Media Awards, where the pair held hands and smiled at each other while posing for photos on the red carpet. At the time, she was identified only as a "brunette girlfriend" accompanying him to the event.
Be the first to receive breaking news alerts and more stories like this by subscribing to our mailing list.