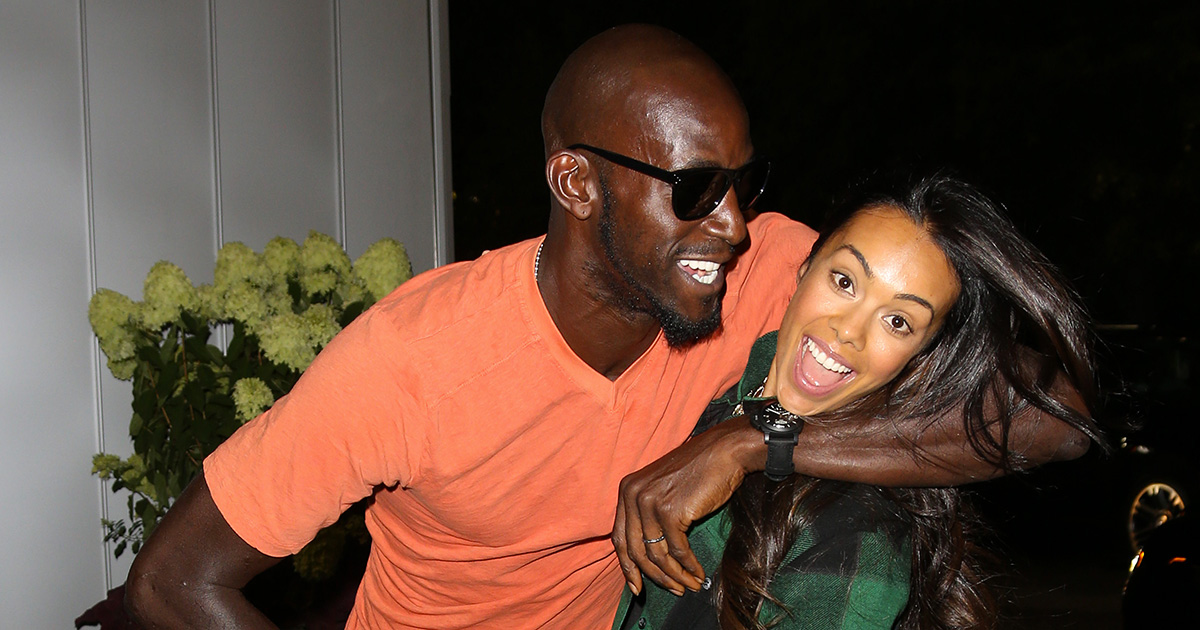 Kevin Garnett and his estranged wife Brandi are getting a divorce, and Brandi is trying to make sure she's set for life!
According to new legal docs obtained by TMZ Sports, Brandi Garnett wants $146,000 per month in spousal support plus another $46K in child support for their two daughters, who are 10 and 6 years old. Brandi says she has the girls "95 percent of the time," according to TMZ.
If Brandi gets what she wants, she'll be getting $192,000 per month, which equals out to about $2.3 million a year. Brandi says that's more than fair because she claims KG makes at least $5 million annually on top of the more than $340 million he earned in his NBA career.
On top of the nearly $200K/month in spousal and child support, Brandi is also seeking to be reimbursed $300K in attorney fees to cover the cost of the divorce proceedings so far as well as estimated future costs.
And that's not all. According to the court docs, Brandi is requesting an additional $25K to pay for attorneys regarding another financial matter involving Kevin allegedly getting swindled out of $77 million by his accountant and a crooked wealth manager.
Brandi filed for divorce from Kevin in July 2018 after 14 years of marriage citing irreconcilable differences.
KG filed a motion in court last month asking for joint legal and physical custody of their kids, according to The Blast. He also asked the court to terminate spousal support for Brandi, citing a prenup the couple signed a month before they got married.
Be the first to receive breaking news alerts and more stories like this by subscribing to our mailing list.