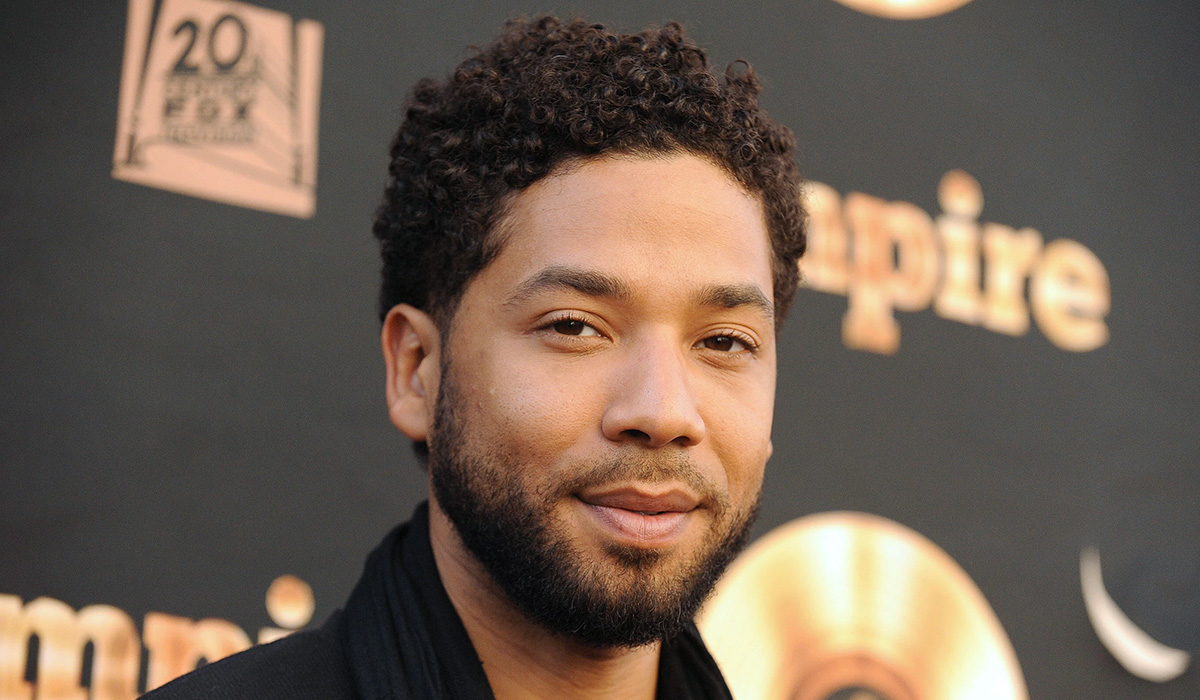 For weeks, Empire star Jussie Smollett has kept up the narrative that he was viciously attacked in Chicago by pro-Trump supporters in an apparent hate crime. Now, local media reports claim that police investigating the incident believe that the whole thing was staged.
Chicago police raided the home of two "persons of interest" Wednesday night (Feb. 13), CBS Chicago reported. A relative of the "persons of interest," two men, said police took bleach, shoes, electronics, receipts and other items from the home.
This information is according to family who says home was ransacked. I asked family why they think police picked the two brothers up for questioning and they replied by saying the men left for #Nigeria the day of the attack. @cbschicago

— Charlie De Mar (@CharlieDeMar) February 14, 2019
The two men, both of Nigerian descent, have appeared as extras on Empire, and their attorney, Gloria Schmidt, said that they both know Smollett.
"They do know Jussie," she said. "They have worked with him on Empire. My preliminary investigations show that on set it's very tight. They're all very cordial with each other, so they're baffled why they are people of interest."
The relative who was home Wednesday night during the raid said she heard a loud banging at the door before the door came crashing down and officers burst in saying they had a search warrant.
The woman, who is in her 20s, said she was patted down by an officer and was asked if she knows Smollett. The unidentified woman said she was "so scared" she thought she was going to die. She said she was confused by what was going on, but did know Smollett was from the show.
The woman said she thinks police picked the two brothers up for questioning because of their loose connection to Smollett, and the men left for Nigeria the same day of the attack.
An attorney for the two men said they were visiting family in Nigeria and were picked up at Chicago's O'Hare airport Wednesday night. Police confirmed Smollett himself was also questioned at CPD Area Central Thursday.
According to ABC 7 Eyewitness News, police "are investigating whether Smollett and the two men staged the attack allegedly because Smollett was being written off of 'Empire.'"
A spokesman for Chicago police, however, said those reports are unconfirmed, and Chicago Police Superintendent Eddie Johnson said they will continue to treat Jussie Smollett as a victim and the investigation remains ongoing.
Additionally, reps for Smollett said reports that he was being written off Empire are not true.
Twentieth Century Fox Television and Fox Entertainment said in a statement: "The idea that Jussie Smollett has been, or would be, written off of EMPIRE is patently ridiculous. He remains a core player on this very successful series and we continue to stand behind him."
Be the first to receive breaking news alerts and more stories like this by subscribing to our mailing list.