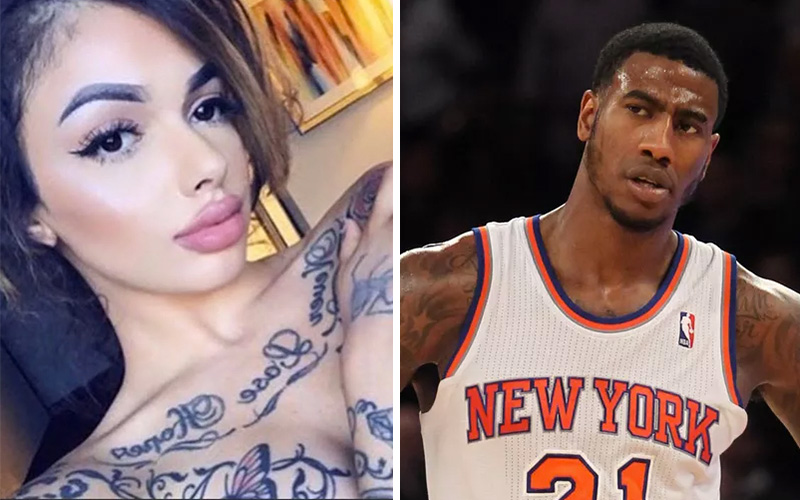 Iman Shumpert did not take too kindly to a woman sliding in his DMs on Instagram and trying to shoot her shot.
The NBA player—who is happily married to Teyana Taylor, with whom he shares a 2-year-old daughter—recently took to his IG stories to expose notorious groupie Celina Powell, who is known for stalking celebs and exposing them when they bite the bait.
Powell has previously "outed" celebs like 50 Cent, Snoop Dogg, Akon, Offset, and others, but Iman didn't fall for her antics and put the girl on blast.
Apparently, some chicks who don't get responses from Iman take it as far as faking a response from him so they can gain a little social media clout. But, Iman was like, "Nope, not today sis! I'm exposing you FIRST!" with her phone number on full display and everything.
He wrote: "Smh. Then they make a fake dm of me responding so I'm gon start exposing yall thirsty a** first. U thirsty af shorty and you built bad. I would never."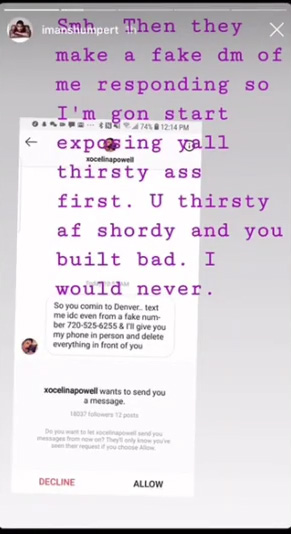 After some people took issue with him exposing her without blocking out her phone number, he said in a later video: "Man, they mad at me for posting her… I don't care dawg, I'm done getting in trouble for you rats. Y'all some rats, I don't care. And I'm also starting to feel like she mess with dudes that keep the cape out on their durag."
He later explained that the reason why he gives no fawks about putting Powell's number out on the internet was because back in 2016 she ruined his New Year's Eve by making up a story about him saying he did something that he didn't.
"I really don't care what happens to her. At all. I don't care," he said.
Iman went on to warn any other women out there who may be trying to pull stunts on social media.
"It be real consequences to y'all little quick flexes for $300," he said. "If y'all piss Teyana off enough and I don't get see [my daughter Junie], it's going to be trouble trouble."
Be the first to receive breaking news alerts and more stories like this by subscribing to our mailing list.