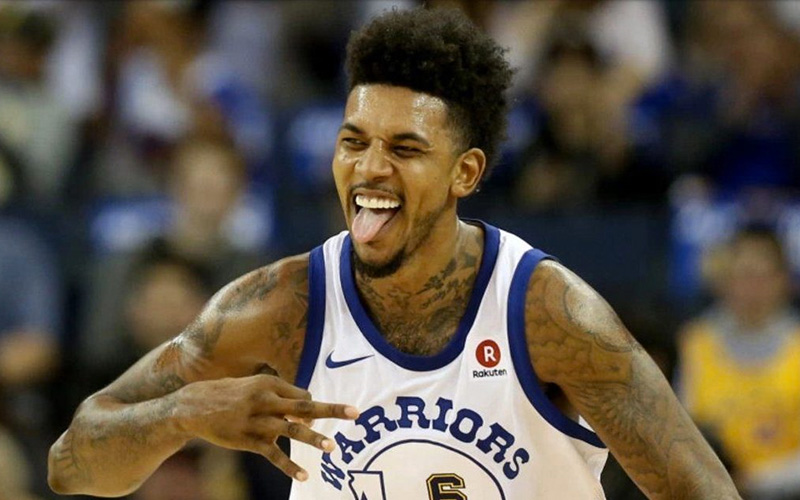 NBA star Nick Young (aka Swaggy P) was arrested in the Hollywood area of Los Angeles late Friday night (Aug. 24) following an incident with police during a traffic stop.
According to TMZ, the former Golden State Warriors player was pulled over for a minor traffic violation just before midnight when "something went wrong." It isn't clear what happened during the traffic stop that led to him being arrested.
Law enforcement sources told TMZ the 33-year-old NBA player was arrested for "obstruction of justice" after refusing to cooperate with police officers on the scene.
So far, there is one witness claiming he saw police take Young out of his vehicle, order him up against a wall with his bands behind his back, and then cuff him.
My homie on Hollywood just seen swaggy p cuffed ??? ??? pic.twitter.com/UT92vuuqp4

— Dundee (@DundeeYT) August 25, 2018
He was taken to a nearby police station where he was booked, and his vehicle was subsequently impounded. It isn't clear whether or not anyone else was in the car.
This isn't Swaggy P's first run-in with police. Back in 2016, he was cited for playing loud music while driving a rental without plates through Hollywood.
Young claimed at the time that one of the officers heckled him about the Lakers' poor record at the time. He said done cop shouted "Y'all suck!" to which he replied, "It ain't lookin' too good for y'all either."
Be the first to receive breaking news alerts and more stories like this by subscribing to our mailing list.