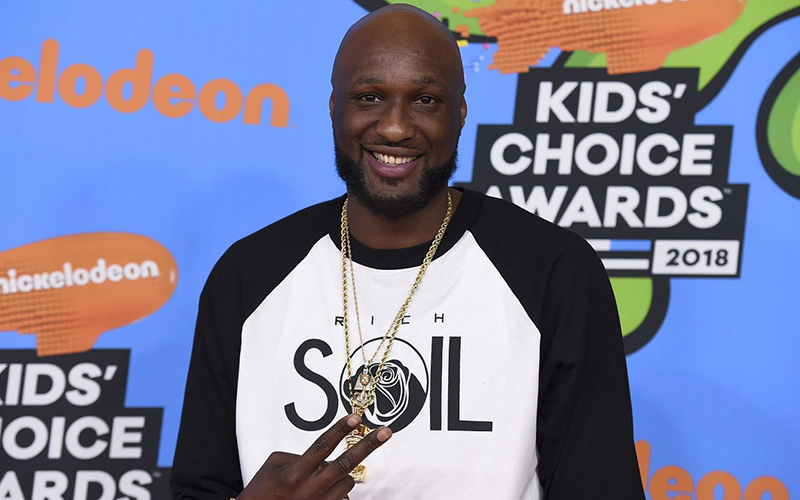 Lamar Odom says it was a "miracle" he survived his infamous 2015 drug overdose. Why? Because he nearly died after he had 12 strokes and six heart attacks while he was in a coma that lasted nearly a week.
Odom was a guest on Kevin Hart's popular YouTube series "Cold as Bells," where he shared intimate details about his near-fatal drug overdose, which left him in a four-day coma.
"It's a good day to be alive considering the alternative. All my doctors that see me say I'm a walking miracle," he told Hart in the 11-minute clip. "I had 12 strokes and six heart attacks when I was in a coma."
Odom was reportedly found unconscious at Dennis Hof's Love Ranch in Crystal, Nevada (outside Las Vegas)—which was recently shut down permanently after the owners failed to renew their license and fix health and safety violations at the property.
According to reports around the time of Odom's highly publicized incident at the brothel, blood tests showed the former Los Angeles Lakers star had cocaine in his system when he overdosed. During his conversation with Hart, he went on to recall how his history of battling anxiety issues and reports from TMZ contributed to his mental breakdown.
"Anxiety has always been real bad for me. And it's crazy because I made a living playing in front of 20,000 people, he said before later adding, "They [TMZ] f**cked up my head, bro. Made it tough to go outside. Everyday waking up, watching TMZ to see if you're gonna be on there for the wrong reasons. It's not a comfortable feeling America."
Now that he is fully recovered and over his addiction to drugs, the 38-year-old hopes his forthcoming 2019 autobiography will help others who are dealing with addiction. "I think my book will let anybody know that they can overcome anything," he said. "Anybody dealing with addiction or any type of problems that they're going through."
Later in their discussion, Hart commended Odom for his bravery to overcome his drug addiction. "I had no idea that it was that extreme. I had no idea that it was that bad," the comedian said. "I love the fact that you're talking about the bad and that you overcame the bad, and you're standing here now saying that 'I'm a walking miracle,' but saying I'm so blessed to be living and now is the road to greatness."
Be the first to receive breaking news alerts and more stories like this by subscribing to our mailing list.