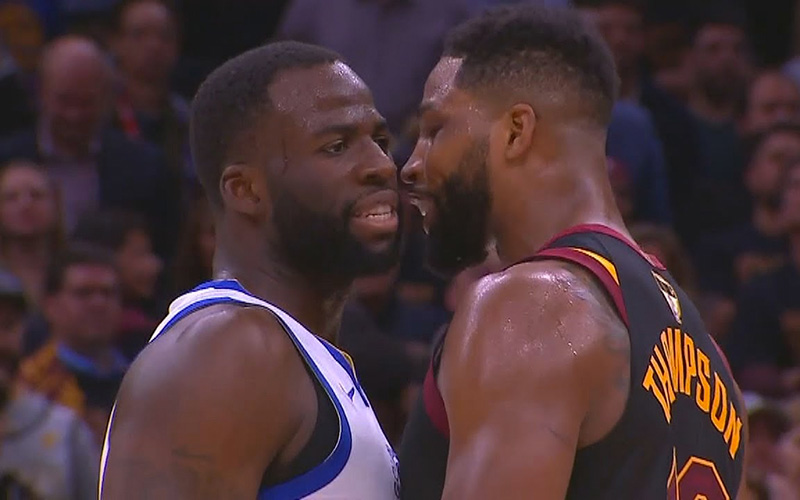 Draymond Green is laughing off reports that he got punched by Tristan Thompson.
Yesterday, Bossip reported that "multiple sources" had told them that Tristan Thompson and Draymond Green had gotten into a "big fight" inside a Los Angeles nightclub.
Both ballers were in the nightclub for a private party after the ESPY Awards July 18th, and we're told that Thompson – dad of baby girl True with Khloe Kardashian – socked Green with a two-piece, getting the better of the NBA Champion.

And it was none other than their fellow teammates LeBron James and Kevin Durant that quickly stepped in to break up the fracas, we're told. James apparently had enough and left the party shortly after the alleged incident.

Although neither player was seriously injured, the fight caused quite a stir among the well-heeled set at the invite-only bash.
To corroborate their report, Bossip updated their article, saying that Fox Sports reporter Jason McIntyre confirmed that he also heard about what happened between Thompson and Green:
Finally this story is out there and I can say what I've heard about Tristan Thompson punching Draymond Green 2 weeks ago

— Jason McIntyre (@jasonrmcintyre) July 31, 2018
Draymond went up to apologize to Tristan for what happened after G4 of the finals. TT said 'nah man' and Draymond tried again, 'come on, I didn't mean it' and then WHAP, Tristan leveled him with a punch. Draymond didn't go down.

— Jason McIntyre (@jasonrmcintyre) July 31, 2018
Draymond Green was not the aggressor, he was trying to make peace. Tristan felt embarrassed by the end of the Finals diss moment and just unloaded. Couple players i spoke here in LA/on social media went with, "about time"

— Jason McIntyre (@jasonrmcintyre) July 31, 2018
Well, Draymond Green has caught wind of the reports, and he's here to let the world know that they are simply not true. He responded to the claims in his Instagram story, and also dissed the city of Cleveland in the process.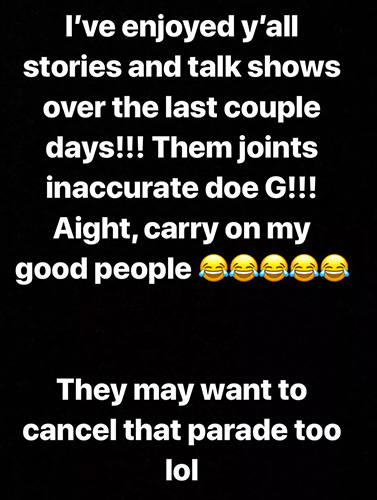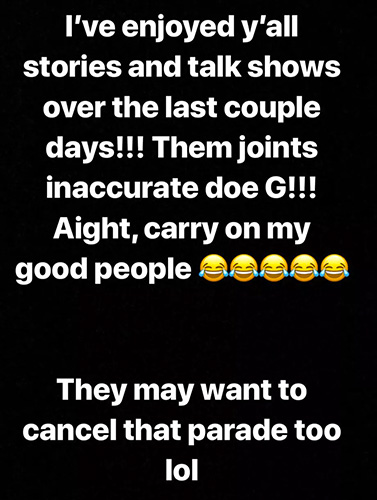 "I've enjoyed y'all stories and talk shows over the last couple days!!! Them joints inaccurate doe G!!! Aight, carry on good people," he wrote.
"They may want to cancel that parade too lol," he added, possibly referring to a parade started by a Cavs fan aiming to celebrate Thompson and Green's rumored altercation.
someone made this facebook event ? pic.twitter.com/s5vkTzMVSd

— SB Nation (@SBNation) August 1, 2018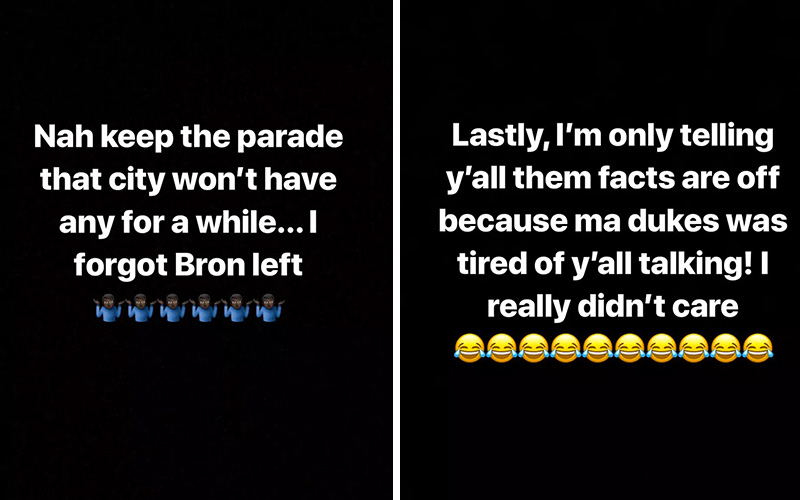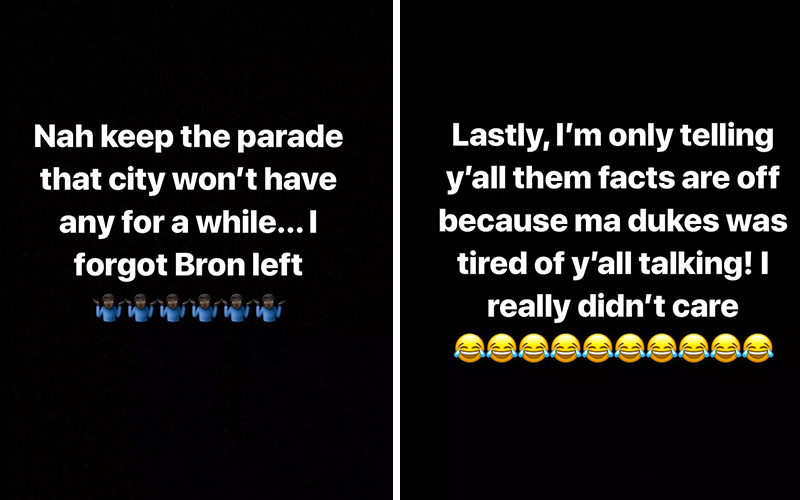 Green continued: "Nah keep the parade that city won't have any for a while… I forgot Bron left. Lastly, I'm only telling y'all them facts ore off because ma dukes was tired of y'all talking. I really don't care."
Be the first to receive breaking news alerts and more stories like this by subscribing to our mailing list.