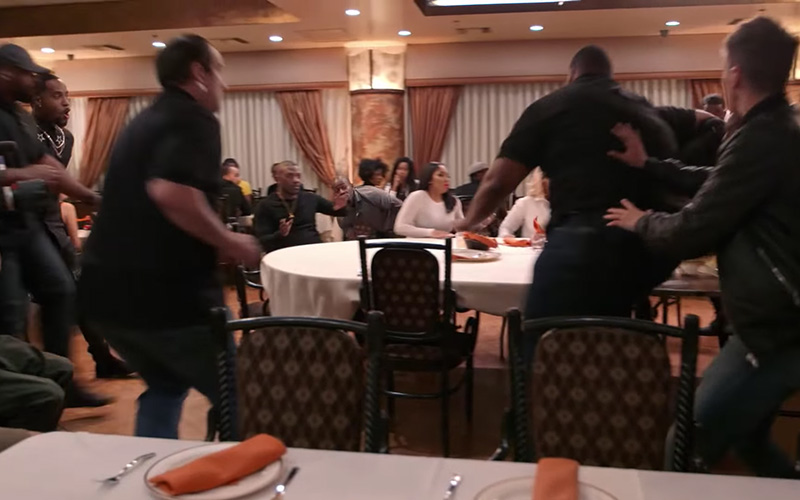 VH1 has released the Love & Hip Hop Hollywood Season 5 super trailer … and whew chile, THE GHETTO!
On the surface, Love & Hip Hop Hollywood would seem like it would be a bit more "classier" than its NYC, ATL and MIA counterparts. But nope, LHHH is just as ghetto as its sister shows. If not, more!
Kimberly, the artist formerly known as K. Michelle, has moseyed her way on over to yet another Love & Hip Hop franchise. After showing her ass (literally) in Atlanta and New York City, she's taken her talent out west to Los Angeles, and she's decided to remove those massive butt implants that helped catapult her to superstardom. But the road to self-love does come with a few caveats: dealing with the haters in L.A.
Princess Love and Ray J are FINALLY with child, but unfortunately, they're still dealing with cheating rumors, which is pissing momma Sonja and sister Brandy off because Ray J isn't really cheating "this time" (or so so they say). Oh, and Moniece is still hurling insults at Princess, and Princess is hurling them right back, which causes Moniece to attempt to attack a whole pregnant woman.
Lyrica and A1 have always been the most drama-free of the LHH Hollywood couples, but not this season. K. Michelle (err, we mean "Kimberly") has come armed with a few allegations of infidelity on Lyrica's part, and Brooke Valentine is corroborating those claims. Back in ATL, Karlie was shaking the tables, but in Hollywood, Lyrica is FLIPPING tables while Brooke laughs at her after calling her out for being "lit" with a "husband and a side n**ga."
Lyrica Garett and A1's mom Pam are back to beefing, and food and chairs go flying when the subject of Lyrica Anderson stepping out on A1 is brought up. And wayment. Is Safaree the man Lyrica has been sleeping with? Because A1 certainly thinks so, and jumps on top of a table to go after him.
And last, but certainly not least, is Teairra Mari, who has a new man in her life, but as usual, he comes with some problems. She's apparently not his number one chick OR number two chick, but the NUMBER THREE chick in Akbar Abdul-Ahad's harem of women. And he has also "allegedly" released explicit videos and photos of her. After busting the windows out his car, Jazmine Sullivan-style, Mari teams up with Lisa Bloom for a press conference announcing a "revenge porn" lawsuit against Abdul-Ahad with her BFFs Moniece and Brooke by her side.
Like I said before… WHEW CHILE, THE GHETTO!!!
Love & Hip Hop Hollywood Season 5 premieres on Monday, July 23rd, but before then, get into the super trailer below:
Be the first to receive breaking news alerts and more stories like this by subscribing to our mailing list.