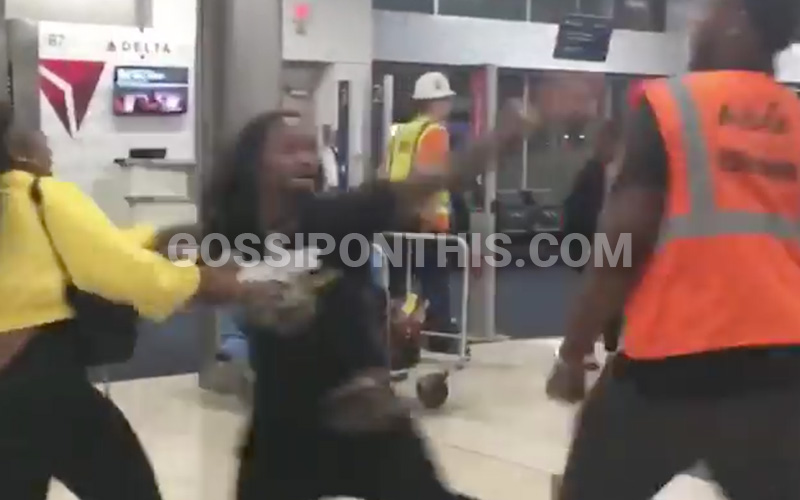 NFL free agent Adam "Pacman" Jones got into a huge fistfight at the Hartsfield-Jackson International Airport in Atlanta Tuesday evening (Jul. 10) after he was attacked by an airport worker.
According to Fox 5 Atlanta, Jones had just touched down in ATL Tuesday when police say an employee of the facility-service ABM Industries made a "gesture" towards Jones as he was walking through the airport with a woman.
Video footage posted online shows Pacman calling out the airport worker and confronting him. After exchanging words with Jones, the ABM employee, Frank Ragin, still wearing his bright orange fest, went after former Cincinnati Bengals cornerback, which sparked the fight.
Police said Ragin punched Jones in the face, and after being hit, Jones defended himself and hit Ragin back, before eventually knocking him to the ground. At some point during the fight, Ragin reportedly hit the woman with Jones, hurting her hand.
Cops were called and arrested Ragin on two counts of battery. Jones was not arrested because Ragin through the first punch was the instigator in the fight, police said.
Be the first to receive breaking news alerts and more stories like this by subscribing to our mailing list.