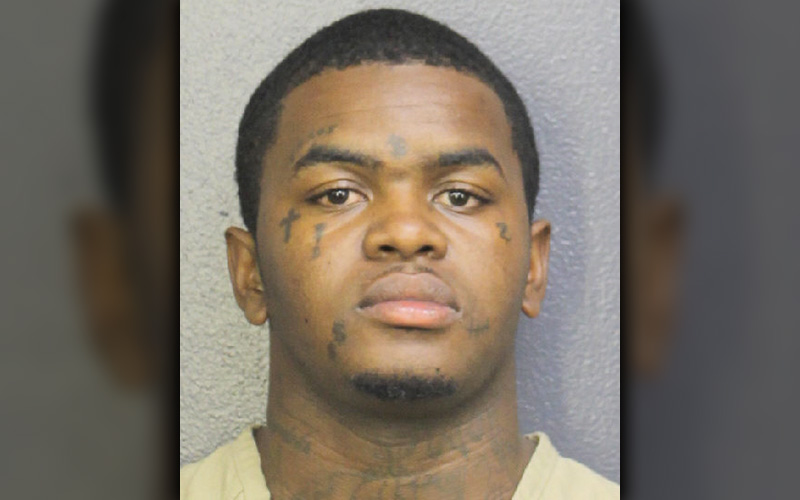 The man accused of murdering XXXTentacion has been arrested.
TMZ first broke the news that 22-year-old Dedrick D. Williams was taken into custody by the Broward County Sheriff's Department Wednesday (Jun. 20) and was booked for first-degree murder for his alleged involvement in the shooting death of XXXTentacion.
During a vigil in South Florida Wednesday night, X's mother reportedly told family and friends she had gotten word from police that they had XXX's alleged murder in custody.
Someone at the vigil mentioned that there was a chase on highway I-95, which ended with cops arresting Williams for X's murder.
Williams was arrested for operating a vehicle without a valid driver's license, violating his probation, and, of course, allegedly murdering XXXTentacion. His charges include first-degree murder and grand theft auto. He's currently being held in Broward County's main jail facility with no bond for his murder charge, though his driving without a license charge has a $25 bail.
You can see Williams' charges in detail via his arrest report below:
According to the Miami Herald, Williams was in the middle of serving five years probation on four counts of grand theft auto when he was arrested Wednesday.
TMZ reports Williams, who has at least 11 felonies on his record, has been arrested before for crimes including cocaine possession, weapons possession, domestic violence, and aggravated assault with a firearm. During an incident in 2014, he allegedly held a gun to his girlfriend's head.
According to an Instagram profile with the username "_tattoomanchucky" that appears to belong to Williams, he is a tattoo artist. Coincidentally, a June 5th post is captioned: "Thank God I ain't dead or behind bars."
His most recent post was around 1 p.m. EST Wednesday afternoon, not too long before his arrest.
XXXTentacion was shot and killed Monday afternoon (Jun. 18) as he sat in his car after leaving RIVA Motorsports in Deerfield Beach, Florida.
The shooting happened in broad daylight in front of several witnesses, who reported seeing at least two masked men fleeing the scene. Eyewitnesses said the rapper was shot in the neck and died instantly.
No word yet on whether police know who the other men involved in the shooting are.
Be the first to receive breaking news alerts and more stories like this by subscribing to our mailing list.