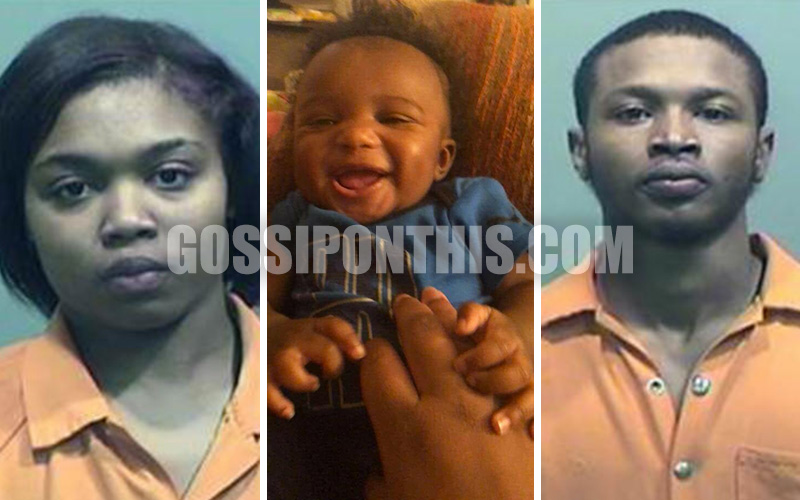 An infant's death in Michigan has made headlines and shocked the nation after a boyfriend of the child's mother was found responsible.
5-month-old Jordan Algee Jr. was pronounced dead after suffering blunt force trauma to his vital organs. 19-year-old Rico Antonio Riggs has been arrested and charged in connection with the child's death.
The boy's 23-year-old mother, Temara Shaniece Reed, was not at the home when the crime was committed, but she is also facing charges for trying to help cover up Riggs' involvement in the murder of her child.
Here are some things you need to know about the murder of Jordan Algee Jr
1
Rico Riggs killed Baby Jordan Algee Jr. over text messages he found in Temara Reed's phone.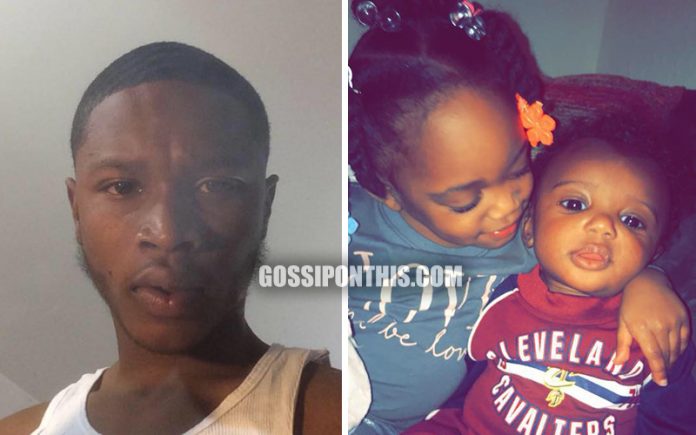 Pictured: Rico Riggs (L) and Jordan Algee Jr. with his big sister Nyla (R)
According to authorities, Temara Reed's boyfriend, Rico Riggs, severely injured 5-month-old Jordan Algee Jr. after she left him alone with the child at the home to get the baby snacks from the store. Reed left her phone behind and Riggs found text messages that made him fly into a rage.
Riggs initially lied to police and told them Reed's other child, her daughter Nyla, was responsible for the infant's deadly injuries.
After giving several different accounts of his story, Riggs later admitted he kicked the child over text messages in Reed's phone that showed she had been in contact with her ex-boyfriends.
"I lost control, spazzed out and kicked the baby," Detective Brett Orvis told a judge Reed admitted to him.
Riggs also admitted to police he was mad because the exes had been over the house when he wasn't there.
"He had found out that they were coming over when he wasn't there. He didn't know their names. He said he found out by going through her phone," Orvis testified, according to ABC 12 News. Detective Orvis also testified that the baby began crying when Riggs aggressively attacked him.
"He got upset and went upstairs angry," Orvis said. "That's when he spazzed out and kicked the covers, losing control. Jordan was laying in the blankets that he kicked. As soon as he kicked the covers, Jordan immediately began crying."
2
The infant was pronounced dead at the hospital.
ABC News reports when Reed returned home from the store she found the baby injured and screaming. She allegedly "rubbed his stomach and he was screaming" before taking him to McLaren Flint hospital because he was having trouble breathing.
When the baby arrived at the hospital, doctors at first thought he was dead. He was then revived and was immediately transported to Hurley Medical Center, where he died of his injuries on March 25th. An autopsy showed his cause of death was blunt force trauma.
Lt. Matt Lasky with Mt. Morris Township Police told WNEM the baby died after something struck the child "impacting the organs."
"The autopsy reports indicate the baby was killed by blunt force trauma," Genesee County Prosecutor David Leyton said.
3
Both Reed and Riggs are facing serious charges and jail time.
Temara Reed's boyfriend, Rico Riggs, has been charged with felony murder, first-degree child abuse, first-degree child abuse committed in the presence of another child, tampering with evidence, and intimidating witnesses.
Reed was charged after she was convinced by Riggs to lie about his involvement in the murder. She was charged with tampering with evidence, lying to a police officer conducting a violent crime investigation, being an accessory after the fact to a felony, and third-degree child abuse.
"The investigation has led us to Rico Riggs as the person who inflicted these injuries and caused the baby's death. The mother has also been charged as an accomplice after the fact and for attempting to thwart the lawful police investigation," Genesee County Prosecutor David Leyton told WNEM.
If convicted, Reed could up to 21 years in prison. Riggs faces a mandatory sentence of life in prison without the possibility of parole if he is convicted of the most serious charges.
4
Daycare workers said that Jordan was a "healthy baby with a special smile."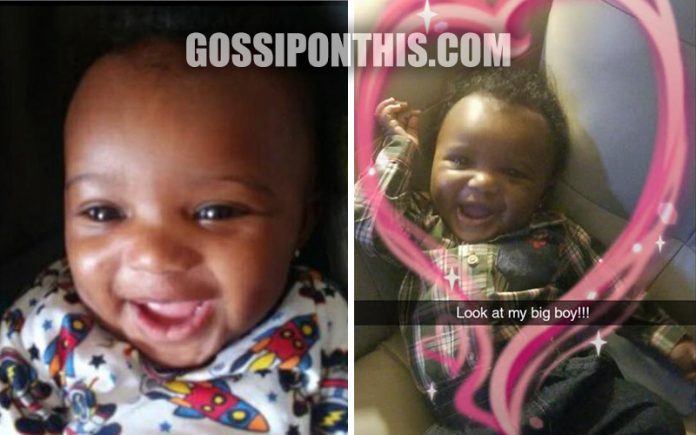 Barbara Griffin, an employee at Charlotte's Web Childcare and Learning Center in Flint told reporters that she was shocked to hear the news about Baby Jordan.
"He had a special little smile. He was just a healthy little boy," Griffin said. "He was very strong in his limbs. There is nothing wrong with Jordan. They were telling me what happened and I was so shocked."
Another daycare worker told WNEM, "I couldn't imagine getting up and picking myself up in the morning time after burying a child."
5
Reed posted on Facebook several times about her son's death.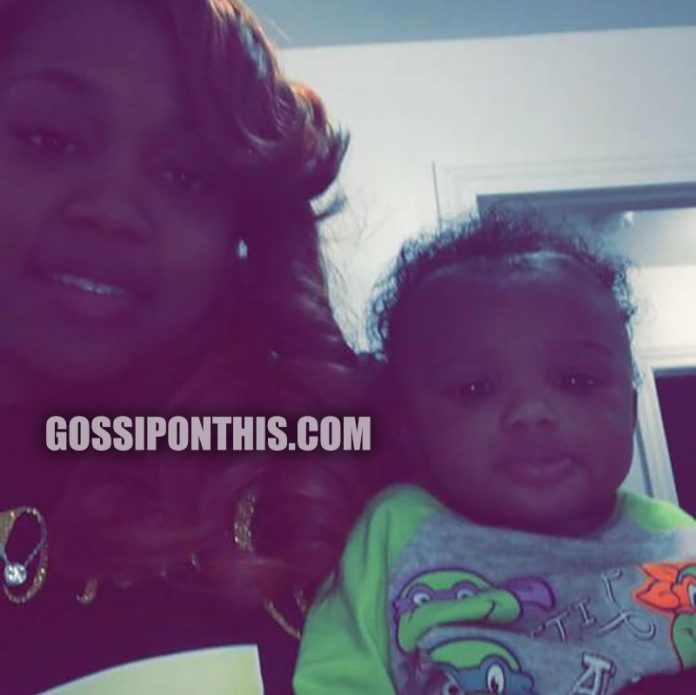 Before her arrest, Reed wrote on Facebook about suffering deeply over her son's death.
"He gone. My baby gone what im gone do why me," she wrote on the night of the infant's death.

The next day, Reed posted a message thanking all of her family and friends for their support and said losing her son was the worst pain she's ever endured in life.
"I wanna thank all my family, friends & everyone that may not know me for praying for me. I can't say I'm ok because I'm not but I can say Being a mother of 2 & losing 1 is the worst pain I've ever felt in my life ! I just can't wrap my finger around this one."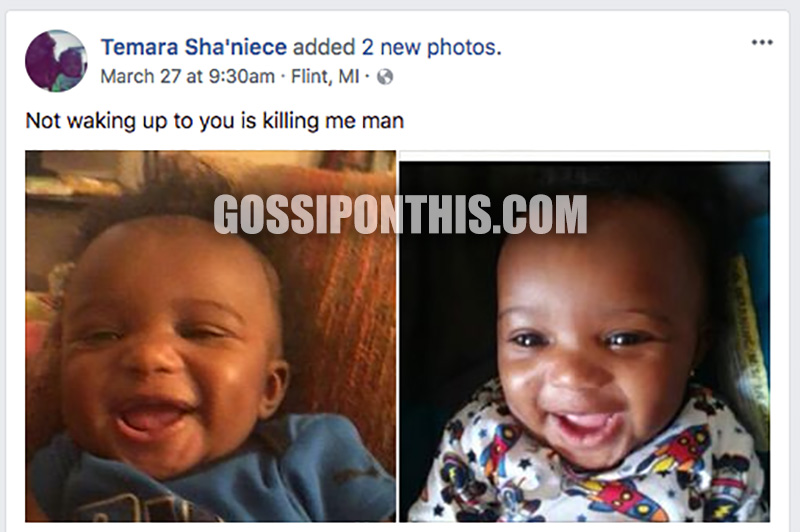 She also posted pictures of baby Jordan and wrote in a caption, "Not waking up to you is killing me man."
Be the first to receive breaking news alerts and more stories like this by subscribing to our mailing list.