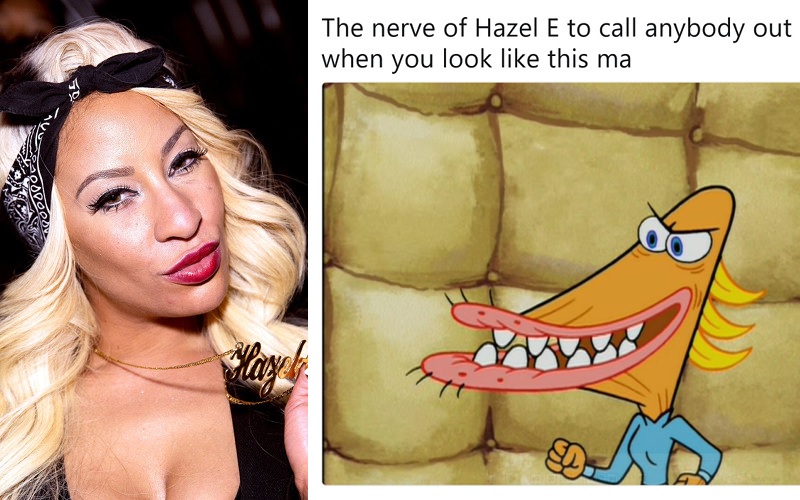 Hazel has proven once again just how ridiculous and delusional she really is. The Love & Hip Hop Hollywood star was dragged all over Twitter for colorism and homophobic comments she made on Instagram.
Hazel and her boyfriend Rose Burgandy were embroiled in a heated Instagram feud with comedian Jess Hilarious and a man who goes by the name Camyonce. Among other things, Jess clowned Hazel's looks, side hustles, and Rose, while Camyonce claimed Rose was bisexual and provided DMs to support his accusation.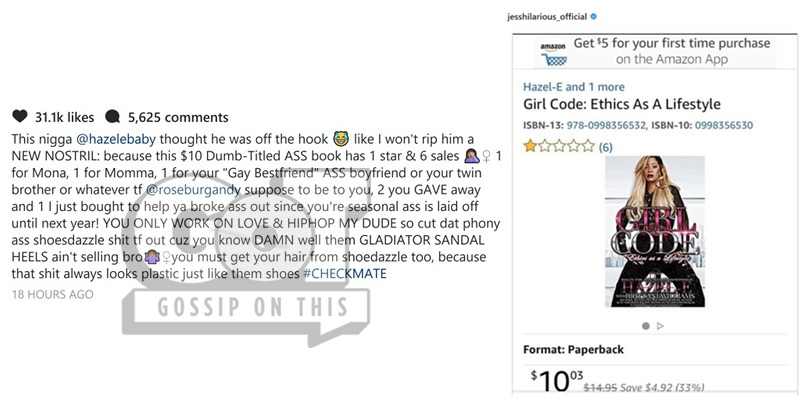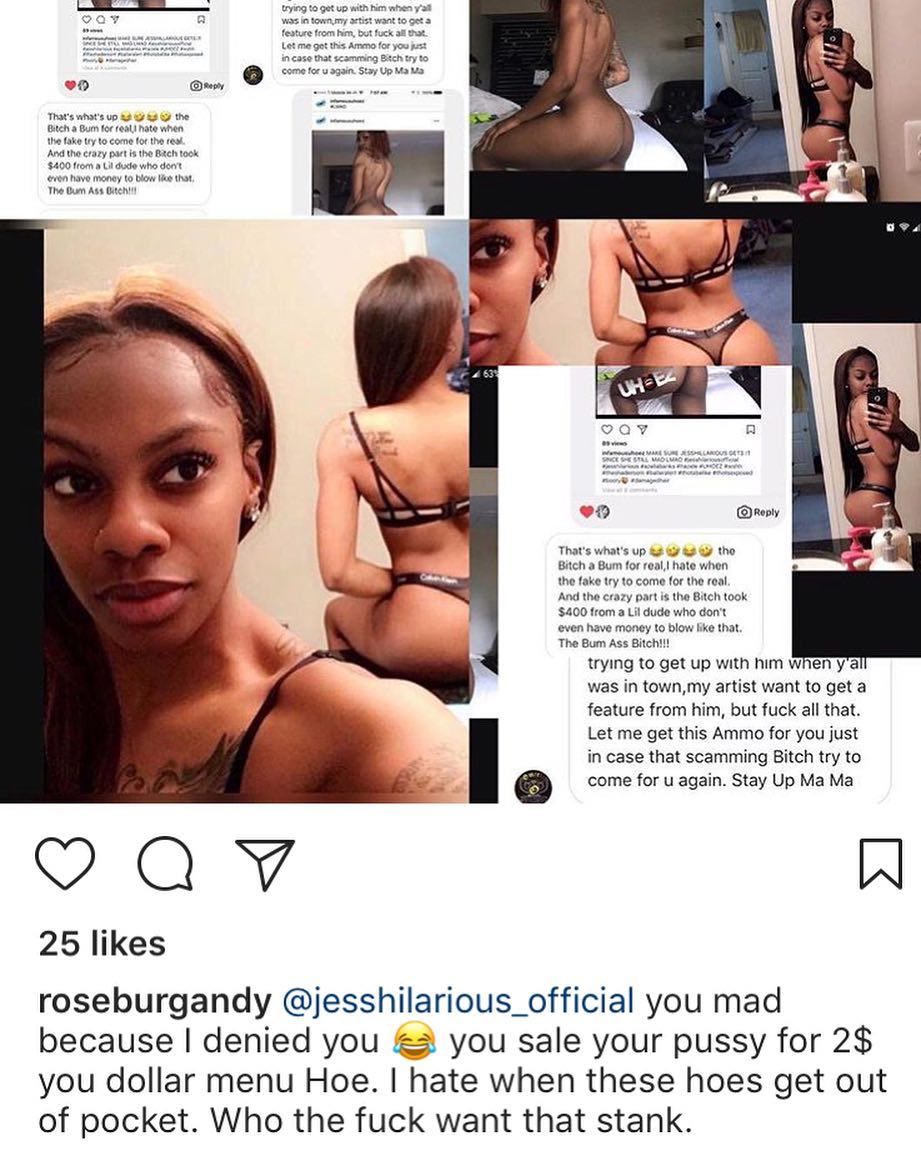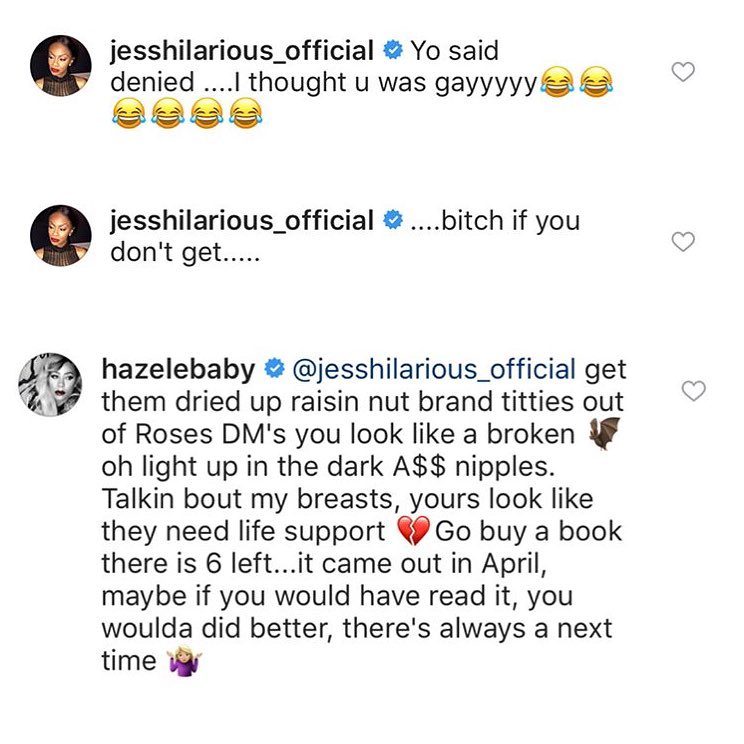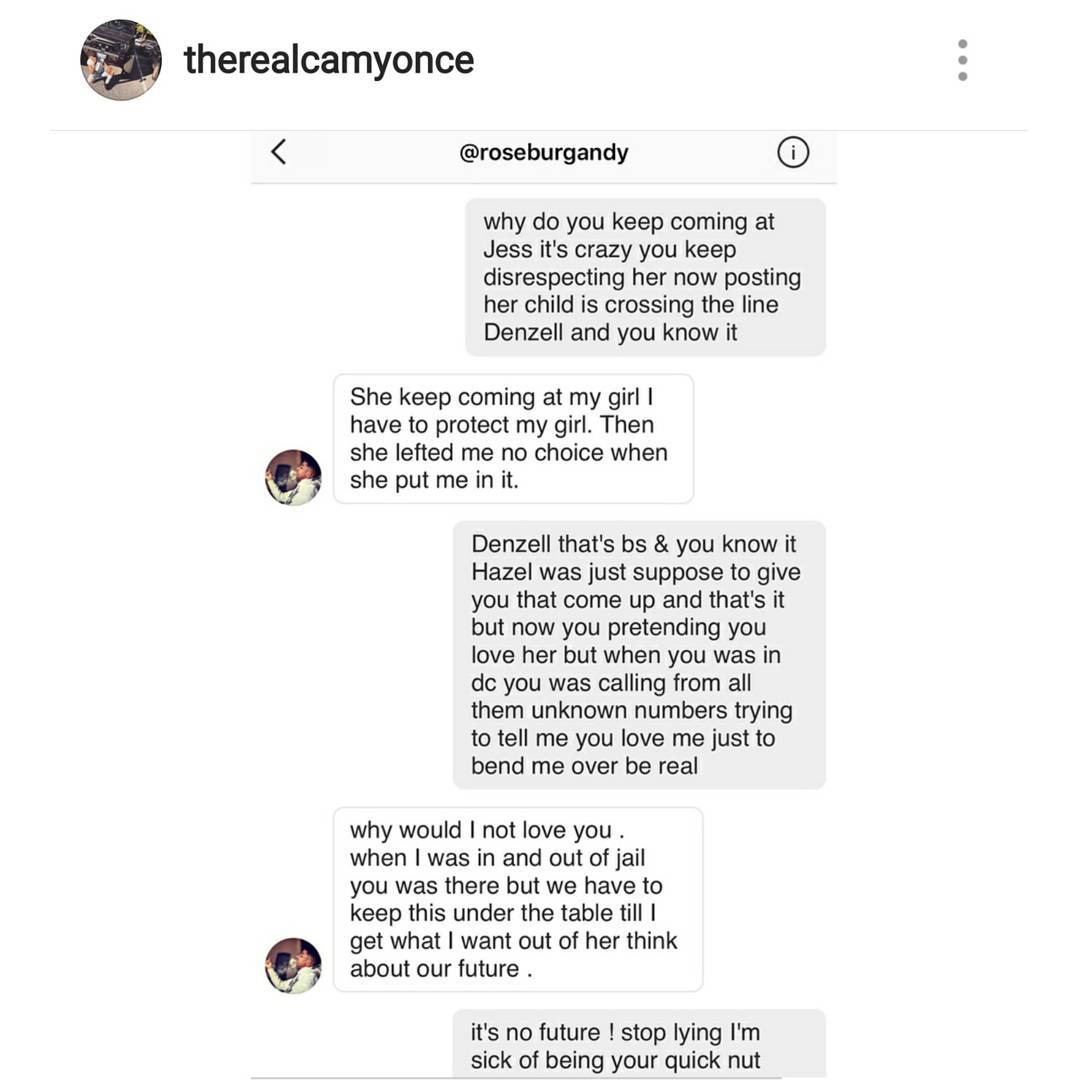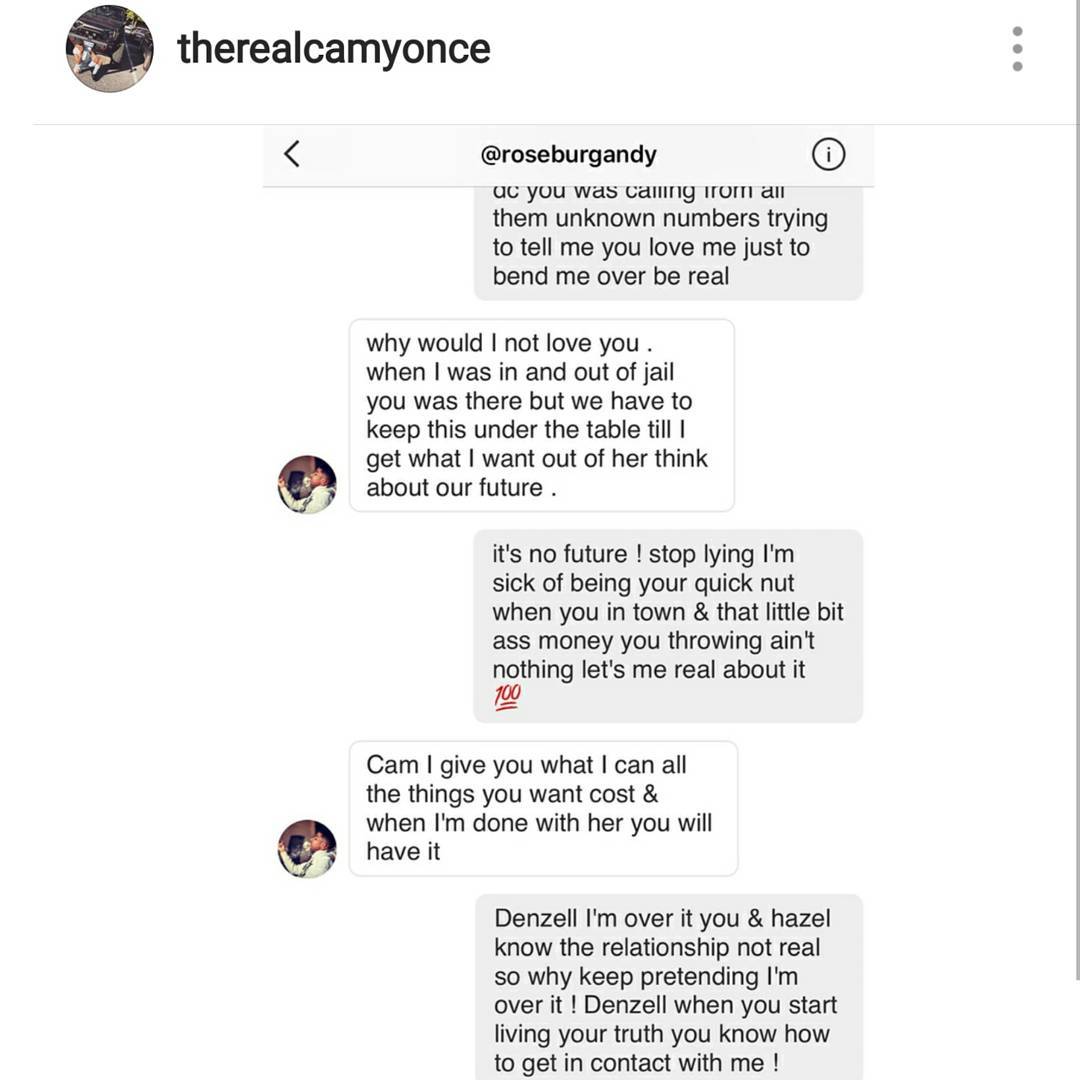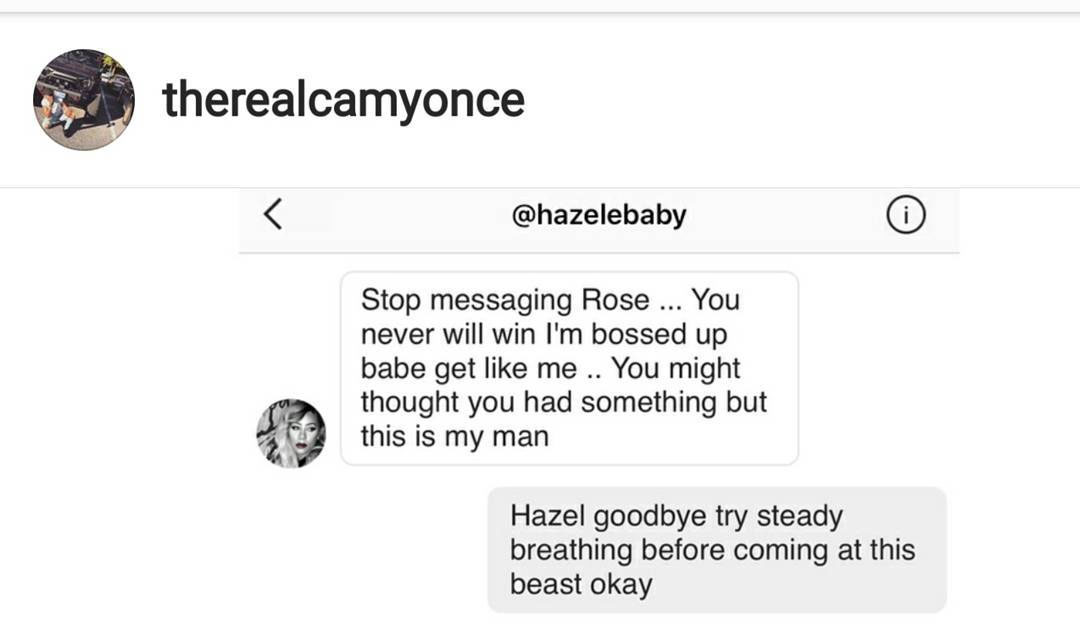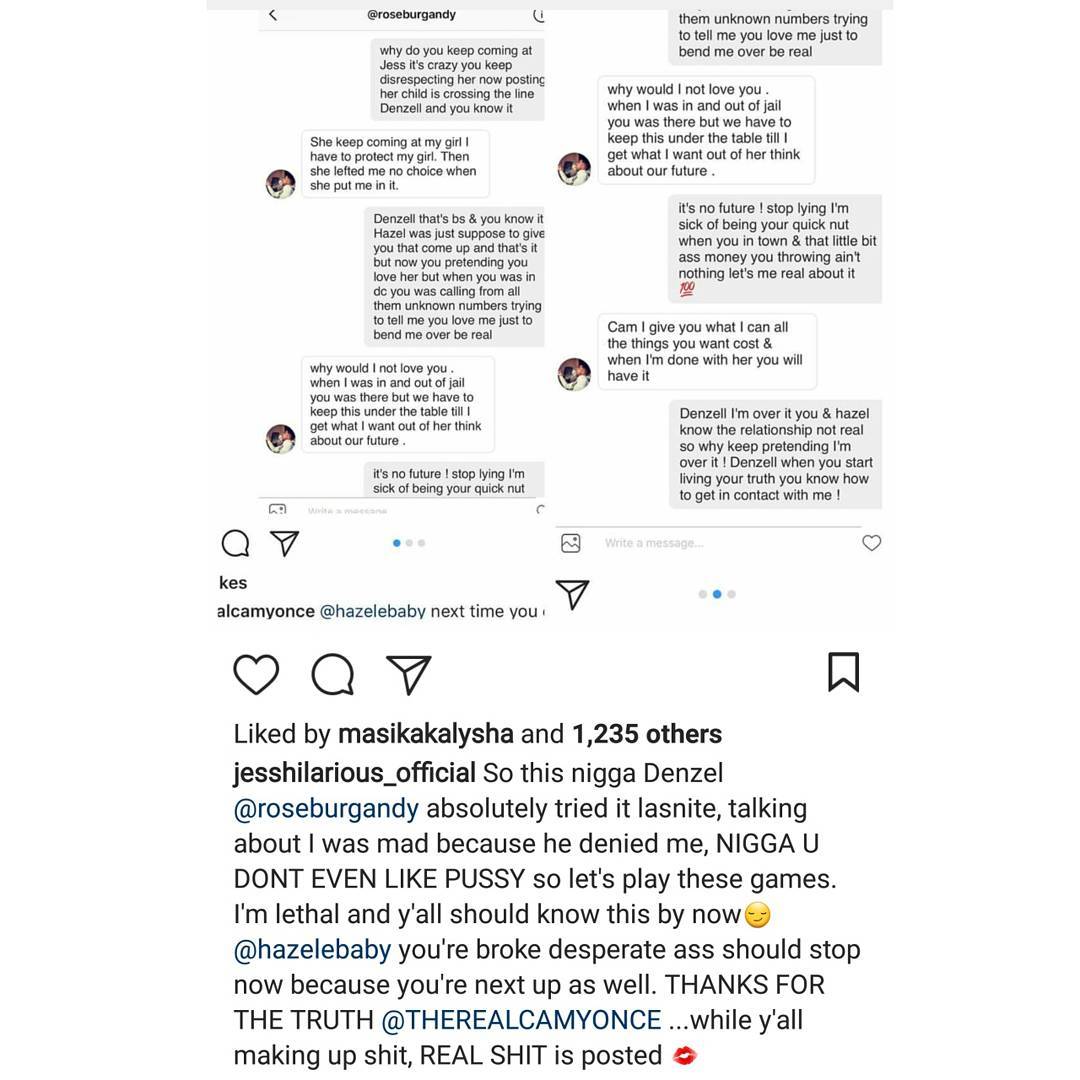 When shots were fired, Hazel responded by stooping extremely low and shaming Jess' skin tone. "I'm tired of all these monkey looking dark butts coming for my pretty ass," she wrote, suggesting Jess and her other haters were jealous of her light skin complexion.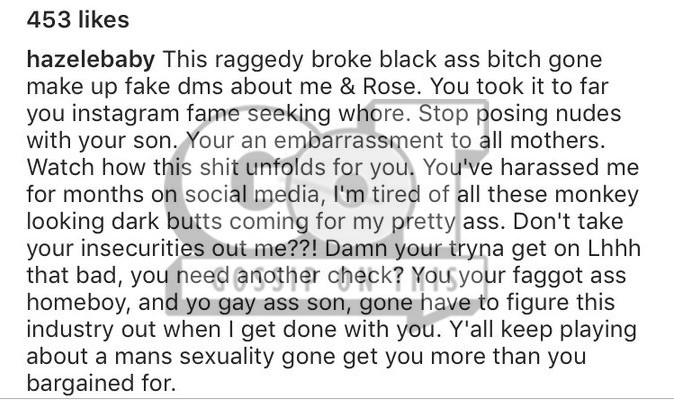 In a separate post, Hazel also included photos of a few of her other enemies, who also happened to be dark-skinned, including LHHH costar Moniece Slaughter. Hazel wrote in part: "B*tches mad cuz they couldn't pass the paper bag test. Yep I said it."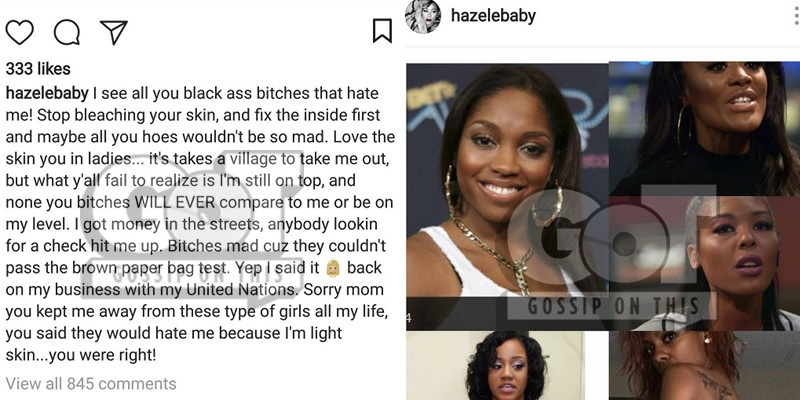 For his part, Rose tried to defend himself against Camyonce's gay/bisexual claims by posting a burning LGBT rainbow flag. "I hope all gays die and go to hell," he wrote. Then here comes Hazel in the comment section, "Burn in hell just like God said in the Bible!"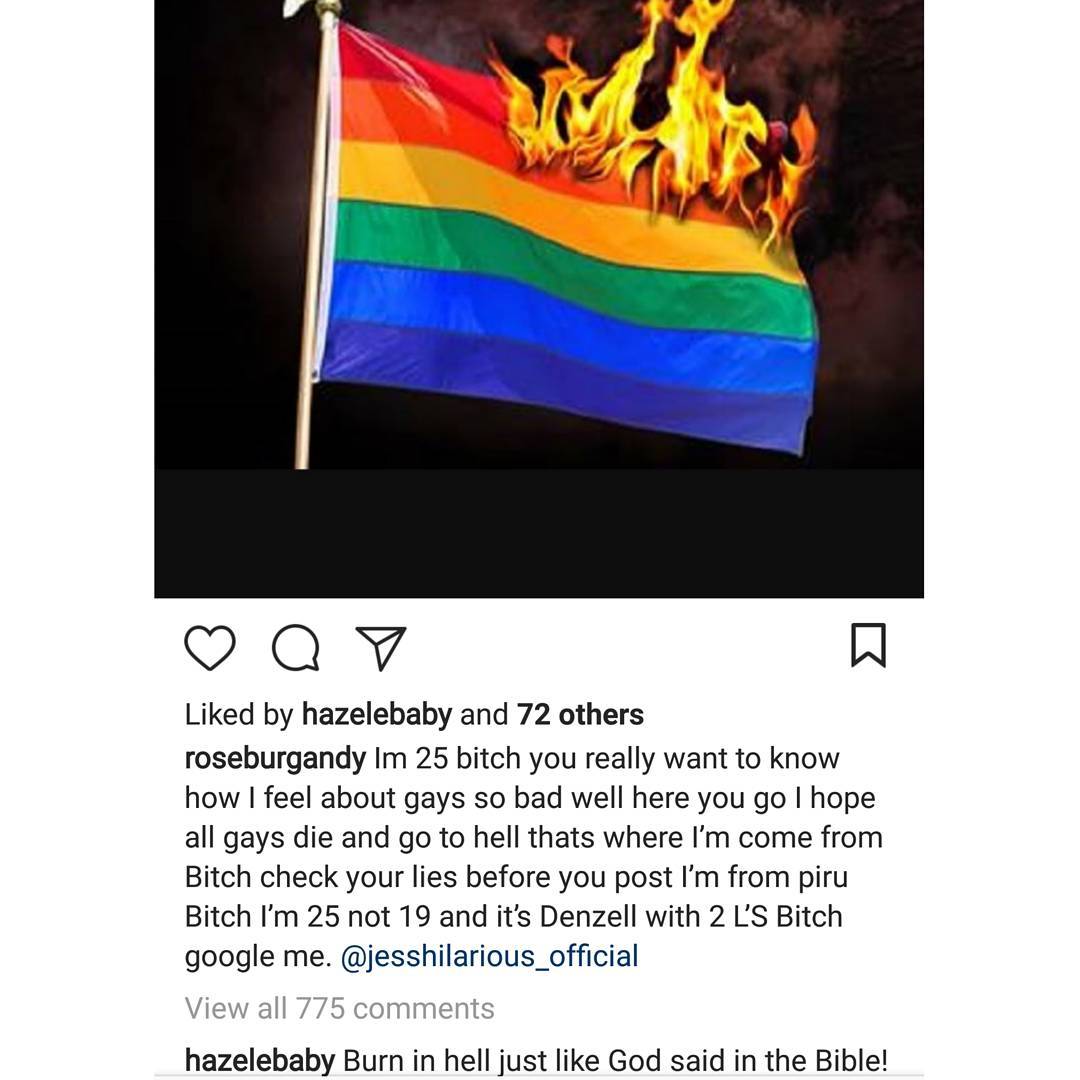 Both of them are clearly disgusting and Twitter went all the way in on the delusional LHHH star for her comments.
Hazel E think she cute cause she got that Toucan Sam nose fixed. She still ain't cute. pic.twitter.com/KWzsHbnJ6e

— bri (@bigshitxtalker) October 18, 2017
Hazel E is a solid 3 on a good day so I'm not really sure why she believes darkskinned women are pressed about her

— The wrong kind of girl. (@thewayoftheid) October 18, 2017
Hazel E goes to bed thinking "well at least im light" while looking the way she does. And y'all don't think light skin privilege is real ?

— ??QUEEN ? (@blixberrie) October 18, 2017
Hazel E coming for dark skin women but her lace front looks like strep throat and EBT swipes.
Looking like Nigel from The Wild Thorberrys pic.twitter.com/rAQ2CuC3OQ

— TheBlackNoonaSpeaks (@TheBlackNoona82) October 19, 2017
https://twitter.com/XavierDLeau/status/920725699954204672
hazel e thinks b/c she's lightskinned, she's fine. and…babygirl. whoo. shit.

— Shyne Coldchain Jr. (@Smooth_Orator) October 18, 2017
https://twitter.com/Shawtytweakin/status/920735351064408065
Hazel E is really one of those clay nosed bitches who believed through it all, being light was her saving grace. Ma'am you are UGLY

— betty cooper's black wig (@wholel0ttaMANI) October 18, 2017
Remind Hazel E where she came from pic.twitter.com/PTliN96rQM

— GOBBLE GOBBLE (@LovingNaomiA) October 19, 2017
https://twitter.com/Flashy_Words/status/920716277844463616
Hazel E is literally the rowdiest parrot in the damn zoo. You on your 5th nose still ugly. But brown women mad?

— Kay (@KaylarWill) October 18, 2017
https://twitter.com/lovely_apryl/status/920832024780386305
https://twitter.com/Liberienne/status/920735125058588672
Hazel E is when colorism convinces you that you look good despite your facial features being together like a Picasso painting.

— 12/12 ?? (@shOoObz) October 18, 2017
https://twitter.com/fashiondriven21/status/920757300536791043
Hazel has deleted her original posts and compared herself to the character Uncle Ruckus from the animated series, The Boondocks. She also denied being a colorist or homophobic, claiming she was only defending herself against bullies.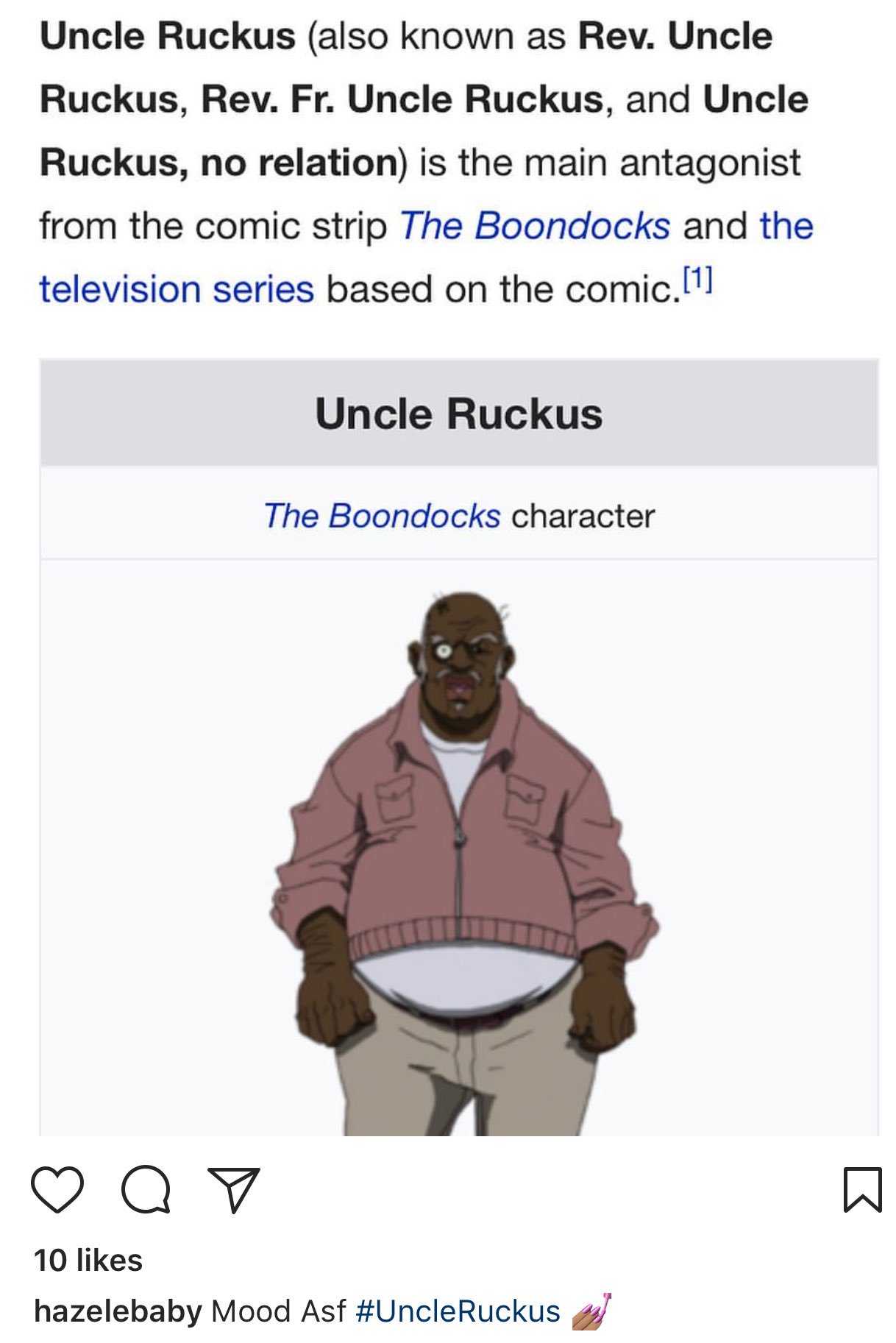 "I don't hate the LGBT community or dislike darker skinned people, but if anyone wants to keep bullying me I'm cutting where it hurts," she wrote in a post accompanied by a (now-deleted) video of former LHHH star Miles "Siir" Brock defending Hazel as her "gay best friend."
Meanwhile, Rose Burgundy has since made his Instagram account private.
Be the first to receive breaking news alerts and more stories like this by subscribing to our mailing list.