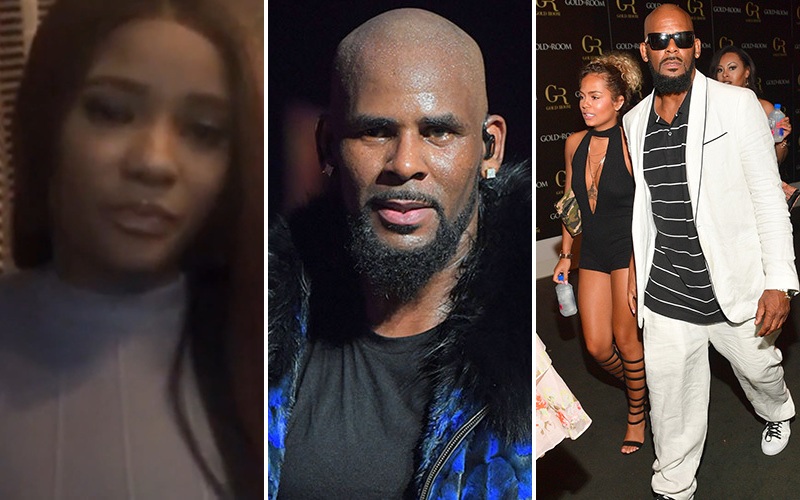 Is R. Kelly the head of a sex cult? According to several parents, the R&B singer is brainwashing their young daughters and holding them hostage on his rental properties in Atlanta and Chicago.
BuzzFeed News exclusively reports that Kelly has welcomed several young women (of legal age) into his home, under the guise of cultivating and developing their music careers. However, parents of the women say Kelly is manipulating their daughters emotionally and sexually.
Parents reportedly have little contact with their children and they are so worried for their daughters' safety that some have gone as far to enlist local police and the FBI for help.
Here are some things you need to know about Robert "R." Kelly's alleged sex cult.
Parents J. and Timothy Savage say R. Kelly has brainwashed their daughter and is holding her against her will in a sex cult.
BuzzFeed News exclusively spoke with a woman simply named "J" and her husband Tim of Georgia regarding their 21-year-old daughter's current relationship with R. Kelly. They say their daughter is "being held against her will" in a "cult" at one of Kelly's rented properties in Atlanta and they have contacted police and the FBI.
However, there's little authorities can do because the woman is of legal age. Meanwhile, J. and Tim know where their daughter is, and the woman, herself, claims she is fine.
(BuzzFeed protected the identity of the young woman and her parents' last name for safety concerns. However, we have now learned the woman's name is Joycelyn Savage.)
J. recounted the last time she saw her daughter Joycelyn Savage, on Dec. 1, 2016:
"It was as if she was brainwashed. [She] looked like a prisoner — it was horrible. I hugged her and hugged her. But she just kept saying she's in love and [Kelly] is the one who cares for her. I don't know what to do. I hope that if I get her back, I can get her treatment for victims of cults. They can reprogram her. But I wish I could have stopped it from happening."
The parents say they have heard from their daughter only twice since the Dec. 1 encounter, which J. admitted was intended to be an intervention of sorts to get her daughter free from Kelly's control.
Joycelyn sent her concerned parents a text on Christmas Day: "I hate Christmas has to be this way this year."
She also sent J. a Mother's Day text: "Happy Mother's Day from me and Rob."
During a welfare check conducted in January 2017, Joycelyn told Georgia police she was "fine and did not want to be bothered with her parents because her father was threatening people." Tim has denied this accusation.
However, Joycelyn kept in touch with her grandmother, who is also worried for her granddaughter's safety. "I'm gravely concerned about her," the grandmother said.
R. Kelly was initially supposed to help the 19-year-old with her music career, but their relationship eventually became purely sexual.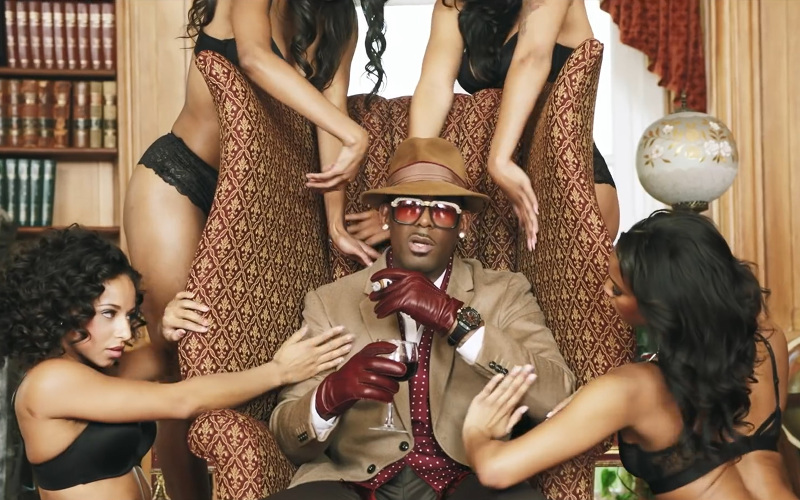 J. says her then-19-year-old daughter first met Kelly in May 2015 after she was invited backstage at one of his concerts. The singer then flew J. and Joycelyn to another concert of his to discuss her music career; the three talked for 2 hours.
J. admitted that she was aware of previous accusations of Kelly's sexual misconduct with underage girls, but felt her daughter was safe in her presence.
"In the back of our minds, we were thinking [my daughter] could be around him if I was with her. It didn't really hit home. Even with the Aaliyah situation, now that I think about it, 'Age Ain't Nothing But a Number'… but you don't think about that. You grew up with the song, and you like the song."
Joycelyn then began speaking with Kelly on the phone without her parents' knowledge. She lied to her parents in June 2015, stating that she was going to visit a Georgia university, but Kelly's assistant had actually arranged to fly her out to Oklahoma City to meet with the singer.
It was during this encounter that Joycelyn had sex with R. Kelly for the first time. She later told her parents, at least two friends, and a music producer named TONE about the sexual encounter.
According to TONE, the aspiring singer eventually became frustrated that Kelly was no longer interested in her music, but only wanted sex. Joycelyn and TONE secretly recorded a phone conversation between she and Kelly as proof of Kelly's behavior.
BuzzFeed was given a copy of the recording and was disturbed by the conversation. The site also posted snippets of the recording.
Via BuzzFeed News:
"I miss my baby," Kelly told the woman, before asking her what she was wearing. After she replied, he told her: "I want you to get in the habit of telling me what color panties you got on every day," he instructed repeatedly, revealing in his own words the early stages of their power dynamic and the demands her parents say have become criminal.

When she tried to turn the conversation to a song she was working on, however, Kelly seemed less engaged.

"Hello?" she asked him at one point, to make sure he was still listening. After a few minutes, Kelly changed the subject. "I'm more interested in developing you. Songs are not an issue. We can always do a hit song."
The aspiring singer's college roommate saw firsthand how R. Kelly was becoming increasingly controlling.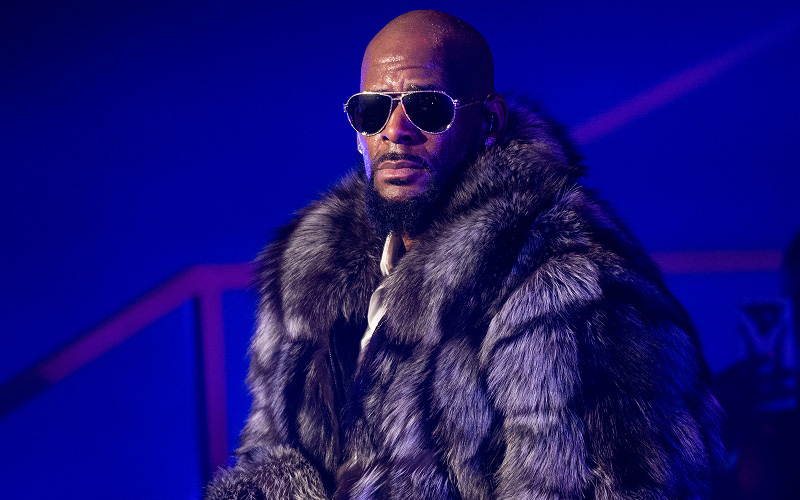 Joycelyn enrolled in summer classes at Georgia Gwinnett College in June 2016. Her roommate (only identified as T.S.) tells BuzzFeed she often discussed her sexual relationship with R. Kelly, even putting him on speakerphone during their "explicit sexual conversations."
T.S. says Joycelyn began spending more time with the R&B singer, visiting him at his house and traveling with him to Chicago. She says Kelly took Joycelyn's cell phone and replaced it with one he provided, instructing her only to use it to call him. If she needed to call anyone else, she needed to get permission from Kelly.
During the 2016 fall semester, T.S. says Joycelyn's appearance began to change because it's how Kelly liked it. She says her roommate lost weight, cut her hair short, permed it, and dyed it blonde.
R. Kelly also began punishing Joycelyn for breaking his "rules." T.S. says the singer "bent [Joycelyn] over and whupped her behind" because she laughed at a cab driver's joke, who happened to be a man.
Kelly had paid to have the cab driver take all the women staying at his guest house to bring them to a club he was already at. The women were not supposed to interact with other men.
Joycelyn also broke the rules when she texted her parents that she was fine. J. says her phone calls were being forwarded to voicemail. And on one occasion, Kelly picked up the phone to ensure J. and Tim their daughter was safe.
Joycelyn started regularly skipping classes during the fall semester to spend more time with Kelly, including missing her December finals. Along with losing contact with her parents, Gwinnett College considers her a student "no longer in good standing."
Joycelyn Savage spoke to TMZ and says she is NOT being held hostage. However, she does not say whether she's allowed to leave on her free will.
Following her parents' press conference and BuzzFeed's explosive report, Joycelyn Savage spoke out. On Monday (Jul. 17), she gave an interview with TMZ.
"I just mainly want to say that I am in a happy place with my life and I'm not being brainwashed or anything like that. It just came to a point where it definitely has got out of hand. I just want everybody to know – my parents and everybody in the world – that I am totally fine. I'm happy where I'm at, everything is OK with me."
Joycelyn says it was her choice to limit contact with her parents because of their perception of the situation. She's "heartbroken" that it has gotten to the point where her parents have requested welfare checks and talked to the media.
She's adamant that she's never been held hostage. However, she does not reveal to TMZ where she is or if she's able to leave on her own accord.
Parents Theresa and Angelo also say their daughter is being held at R. Kelly's home and is under his control.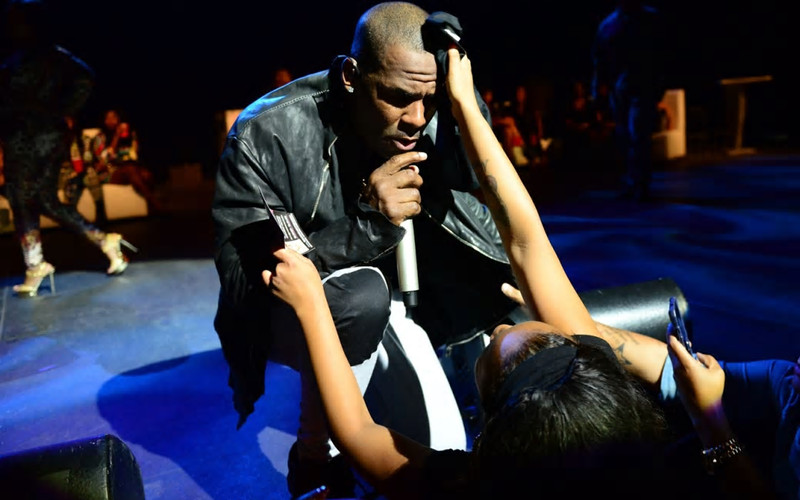 There are two other parents who sympathize with J. and Tim, because they say R. Kelly is controlling their daughter as well. Identified as Theresa and Angelo of Florida, they say Kelly met their daughter when she was a 17-year-old high school senior. She then moved into one of his rental properties when she was of legal age.
Theresa, who didn't believe the previous allegations against Kelly, says she allowed her daughter to be around Kelly because she hoped he would mentor her about the music industry. She now wishes she could have protected her daughter from the R&B singer.
"My thing was I trusted. I have never been in the music industry before, ever. He is a lyrical genius — he is R. Kelly! And the fact is he went to court, he was never found guilty — he was acquitted — and we were led to believe there was no truth in it. Now I got all of these people asking about why my daughter is there, telling me, 'All of that, the charges against Kelly, was true.' Well, how come you didn't tell me that before?"
The parents say their daughter was talking to R. Kelly without their knowledge. They became aware of how serious the situation had become when their daughter didn't come home from school and then informed them she had met with Kelly at a hotel room.
Police told the parents to let hotel security handle the situation. While their daughter did meet with her parents, Kelly refused to talk with them.
Despite this inappropriate encounter, Theresa and Angelo continued to allow their daughter to meet with Kelly. She "was only [supposed to be] talking to him when one of us was around," Theresa said. This arrangement ended when their daughter began traveling with Kelly.
"And then from there he wanted her to travel with him so she could see how the music game really was. … We thought it could be an opportunity, and that she was going to be with a guardian — a female guardian that would keep an eye on her."
The young woman eventually began living with R. Kelly and would send short text messages to her parents every few weeks, stating that she was fine and didn't want them to contact her. Her parents say these text messages have now stopped.
A woman who escaped R. Kelly's "cult" says Theresa and Angelo's daughter's relationship with Kelly was especially disturbing.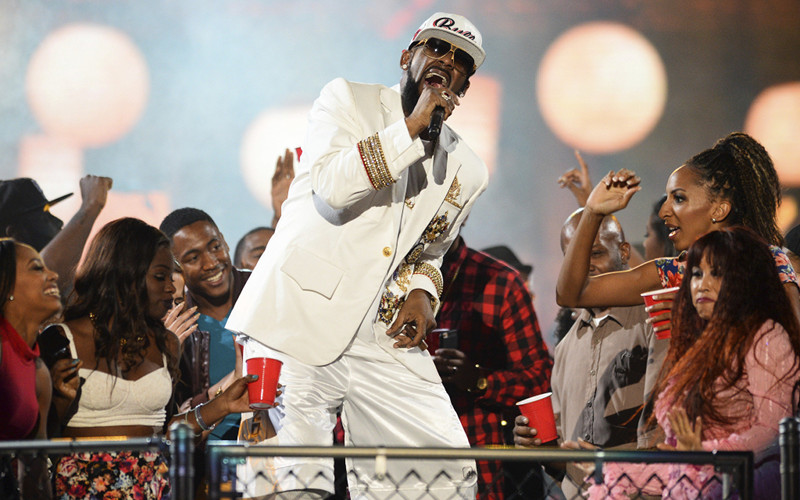 Asante McGee, had a sexual relationship with R. Kelly and is a former member of his inner circle. She tells BuzzFeed that Theresa and Angelo's daughter is "head over heels" and "obsessed" with Kelly.
McGee says she found their relationship to be particularly disturbing.
"I have a 17-year-old daughter myself. When I saw [the Florida singer] with him, it took me back. This could be my daughter. I just knew that it was not right and I just couldn't understand what a man almost 50 is doing having sex with someone the same age as his daughter. That's when I realized it was more of a mind-control thing."
McGee also says Kelly punished the Florida woman for breaking the rules by forcing her to stay on the tour bus for three days without leaving. According to McGee, Kelly said the woman had to be punished because she didn't finish her homework, which was strange to McGee because the woman had just graduated from high school.
Theresa says she hasn't talked to her daughter in more than a year and lawyers and police have been no help.
The parents took matters in their own hands by sending their oldest daughter to Kelly's Chicago recording studio in hopes to bring back their daughter. However, an altercation occurred between the elder daughter and Kelly's entourage, resulting in the elder daughter being hit in the face.
A police report was filed and the incident was classified as a simple battery. The case has been suspended until police can talk to the victim. No one has been arrested in the matter.
Theresa tells BuzzFeed:
"I desperately want my daughter back, but I'm not [sure] what will [be] the repercussions if she doesn't come willingly. These girls think this man loves them. Matters of the heart are a touchy subject."
Three women previously under R. Kelly's control say he is a "puppet master" and confirm at least six young women were held at his rented properties in Atlanta & Chicago.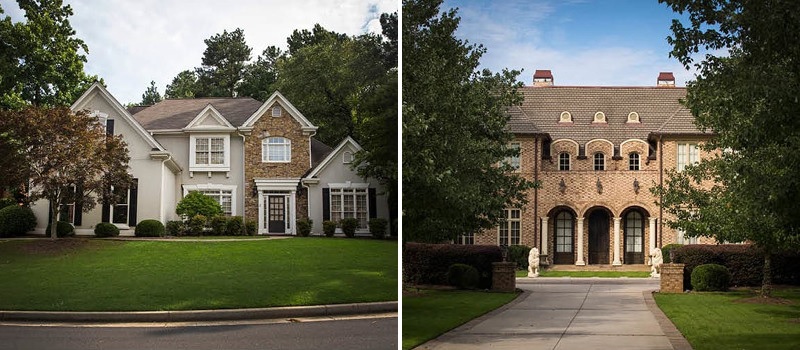 Three former female associates and members of R. Kelly's inner circle spoke with BuzzFeed News and confirmed the concerns of the four parents.
Cheryl Mack, Kitti Jones, and Asante McGee say six women live in R. Kelly's two rented homes in Atlanta and Chicago. They say Kelly controls every aspect of their lives including, what they eat, how they dress, when they bathe, when they sleep, and how they engage in sexual activities (which he records).
They say he calls the women living under his roof his "babies" and forces them to call him "Daddy." Each girl must ask permission to leave their assigned rooms and a black SUV is always parked outside to make sure they don't leave. Kelly also gives them new cell phones and prohibits them from contacting family and friends. He also films their sexual encounters and shows the videos to men in his circle.
The eager and star-struck women initially think "This is R. Kelly, I'm going to live a lavish lifestyle," says Mack, who was Kelly's personally assistant for a year and a half beginning in 2013. " No. You have to ask for food. You have to ask to go use the bathroom. … [Kelly] is a master at mind control. … He is a puppet master."
Kitti Jones and Asante McGee both say they had sexual relationship with Kelly for five years (but at different times). Both said Kelly controlled their cell phone and social media usage and instructed them not to take photos of him or the rooms they were forced to stay in.
The three women told BuzzFeed about the women living in R. Kelly's Atlanta and Chicago rented properties last summer. Via BuzzFeed News:
A 31-year-old "den mother" who "trained" newcomers on how Kelly liked to be pleasured sexually. She had been best friends since high school with the girl in the videotape for which Kelly was tried in 2008. She recently parted ways with Kelly, these sources say.
A 25-year-old woman who also has been part of Kelly's scene for seven years.
A recent arrival, a 19-year-old model who has been photographed in public with Kelly and named on music gossip websites — a rarity among the women in his circle.
An Atlanta songwriter who began her relationship with Kelly around 2009, when she was 19. (She is now 26.)
And an 18-year-old singer from Polk County, Florida. Mack said the Florida singer is Kelly's "favorite — his number-one girl."
R. Kelly's "19-year-old girlfriend," model Halle Calhoun, is now believed to be one of the women under his control.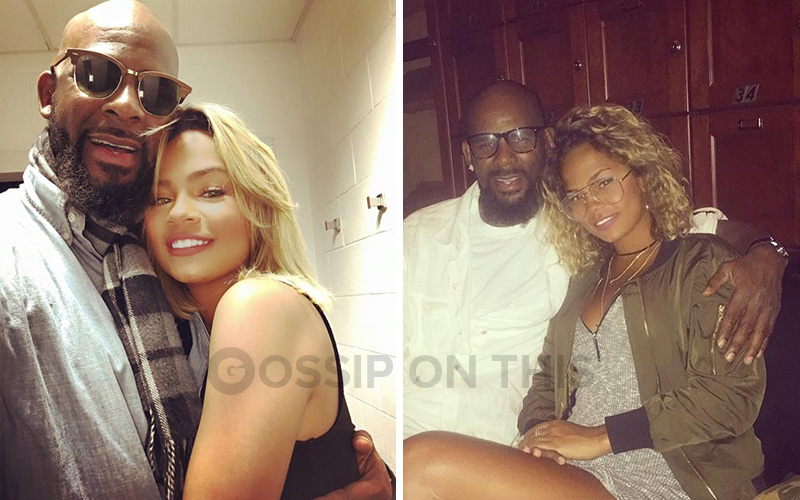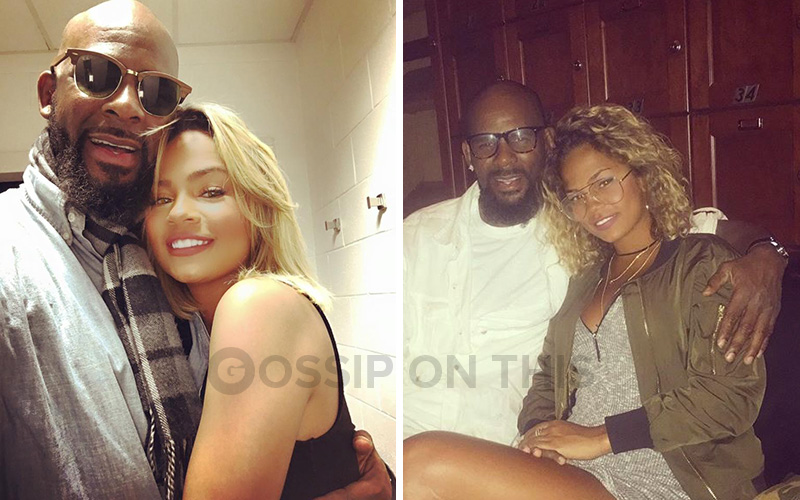 One of the girls described by Cheryl Mack, Kitti Jones, and Asante McGee is believed to be model, Halle Calhoun (who was allegedly 19 when we first reported on her last year, but is now at least 20). The South Carolina native was spotted with R. Kelly at clubs and other public events last year and was thought to be his girlfriend.
The two reportedly met during one of Kelly's S.C. concerts, which Calhoun's mom also attended. The two then began corresponding whenever he was near her hometown.
According to an email a tipster sent Fameolous last year, Kelly was just using Calhoun for sex and grooming her to be part of his "harem" of women. Meanwhile, her mother believed Kelly was introducing her daughter to producers and writers to help further her music career.
This all sounds too familiar.
R. Kelly has denied all allegations that he is the leader of an abusive cult and subjecting women into sex slavery.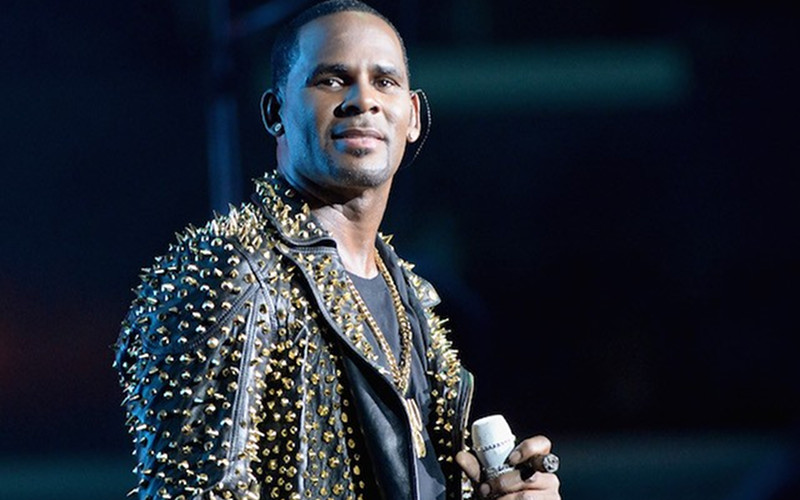 R. Kelly has denied all the allegations made in BuzzFeed's exclusive report. The singer's rep released a statement to TMZ:
"Mr. Robert Kelly is both alarmed and disturbed by the recent revelations attributed to him. Mr. Kelly unequivocally denies such accusations and will work diligently and forcibly to pursue his accusers and clear his name."
Be the first to receive breaking news alerts and more stories like this by subscribing to our mailing list.