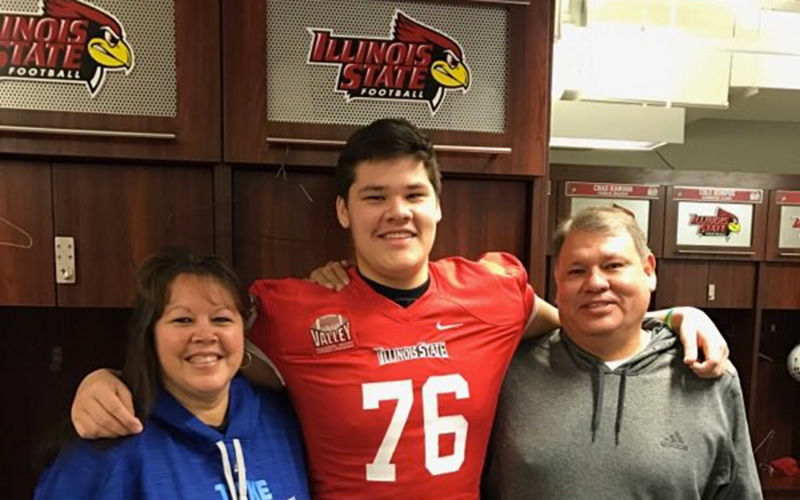 Today was national college signing day, the day high school seniors can officially declare what college they will be playing at next year. Of course that means there's a ton of news flying around the blog-o-sphere right now hyping players and the future of college football programs around the country.
And then there's this story, which has become the most talked about all day. World, meet Kobe Buffalomeat, in all of his viral greatness.
Who is the mysterious Kobe Buffalomeat?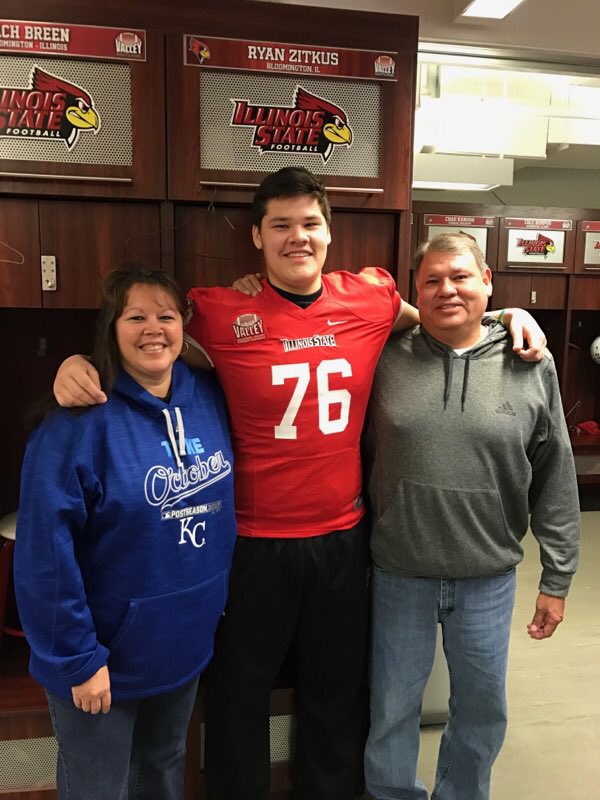 Kobe "Beef" (his nickname — how great is that?) Buffalomeat is a senior coming out of Lawrence, Kansas. The offensive lineman has officially signed to play with the Illinois State Redbirds in the upcoming season. And it's easy to understand why. Just take a look at this video of the buffalo-sized teen manhandling his poor, normal high school-size opponents.
Welcome to @RedbirdFB: Kobe Buffalomeat
Lawrence, KS // Lawrence High School

VIDEO: https://t.co/qNDbpoAwgw#RedbirdNSD17 // @RedbirdFB pic.twitter.com/fsk3qbQ1zQ

— Redbird Productions (@Redbird_Pro) February 1, 2017
Did we mention he's a beast?
Because he is.
Lawrence 2017 OL Kobe Buffalomeat headed to play at the FCS level for Illinois State. 6'7 285. 1st Team All-Sunflower League in 2016 pic.twitter.com/g04SMxHJD6

— Sports in Kansas (@sportsinkansas) January 30, 2017
He may only be a teenager, but the Redbirds are excited about the prospect of Buffalomeat pushing their program to the next level. And it's easy to see why. The teenager is coming into college at 6-foot-7-inches and weighing in a monstrous 285 pounds. But that's not enough, apparently.
Illinois State recruiting coordinator said, "He has some work to do in the weight room, continue development, but we think he could be a very special player. You just can't coach that kind of size and attitude."
I'm scared to see what he looks like after a few years of college workouts. I'm imagining something like this…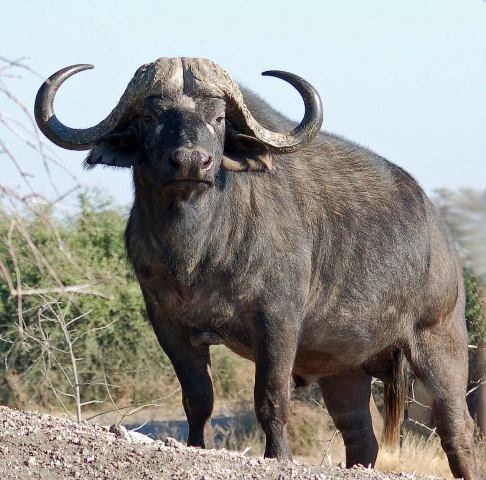 Of course he also plays basketball.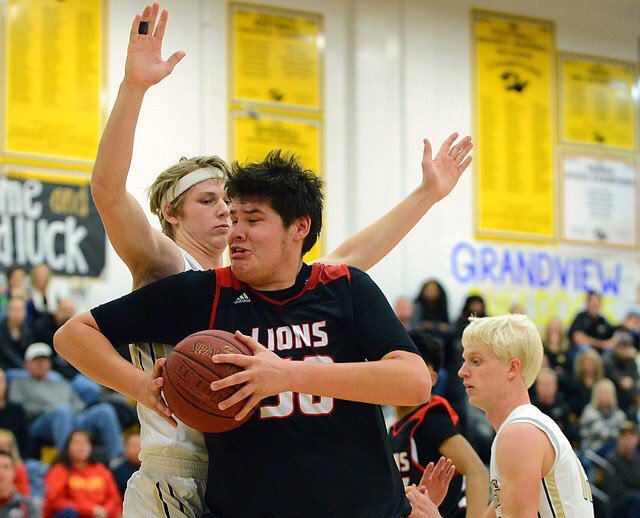 Anyone who's over 6'5 has heard the question at some point in their life (but more likely, many, many times). "So, do you play basketball?" And the answer for the 6'7 Buffalomeat is yes. In fact, after joining the football team his freshman year, Buffalomeat walked away from the sport, instead choosing to focus on basketball. It wasn't until last year that the football coach convinced him to step back onto the gridiron.
Happy birthday to the most photogenic athlete out there. Hope you had yourself a day Beef. ??? pic.twitter.com/laaWdE2qcr

— DV (@DrewWV) January 9, 2017
"I kind of picked up where I left off," Buffalomeat said of his return to football. "I didn't forget too many things. Just the fine adjustments you have to make to the steps and stuff."
And of course, social media is eating this Buffalomeat up.
How could they not? Here are some of the best reactions coming out of Twitter, but first, I just need to highlight the best one. Jordan Peele, of "Key & Peele," who of course blessed us with the funny football names skits, couldn't pass up the opportunity to speak up.
You win, God. ?????? https://t.co/t4hD2LBB3K

— Jordan Peele (@JordanPeele) February 1, 2017
And there were numerous other great reactions:
This guys real name cannot be Kobe Buffalomeat pic.twitter.com/s8S97qj6py

— ? (@1youngjonathan) February 1, 2017
Shut it down.
Best name in the history of college football….
KOBE BUFFALOMEAT https://t.co/JO8AAspscZ

— Peter Burns (@PeterBurnsESPN) February 1, 2017
"My last name was originally Horsemeat, but we thought we'd Americanize when we immigrated" #KobeBuffalomeat

— Cool Nate (@BitrateNate) February 1, 2017
I can't wait till Kobe Buffalomeat get drafted by the Buffalo Bills! ???

— freddyfred (@FreddyFelder) February 1, 2017
Kobe Buffalomeat is a real person. Amazing. Delicious. https://t.co/StFxQlfu4w

— Brad Stahl (@bmstahl) February 1, 2017
Seriously considering putting Kobe Buffalomeat on my business cards instead of my name. Wow. What a freaking name. KOBE FREAKIN BUFFALOMEAT.

— jordy (@MrSmiley15) February 1, 2017
Why do websites cap custom jerseys at 10 characters? Trying to get my Illinois State Redbirds Buffalomeat jersey. pic.twitter.com/hEUKRxezhV

— Allan Lem (@AllanLemDFS) February 1, 2017
Even food chains joined in on the action:
Can we pre-order his jersey?

— Arby's (@Arbys) February 1, 2017
Any word on Ron Pizzadough starting this year?

— DiGiorno (@DiGiorno) February 1, 2017
And my personal favorite…
*Kobe Buffalomeat goes to school*

Kobe: "OK, I'm heading off to class now. Bye mom! Bye dad!

Mr. and Mrs. Buffalomeat: "Bison!"

— Michael Lananna (@mlananna) February 1, 2017
Be the first to receive breaking news alerts and more stories like this by subscribing to our mailing list.