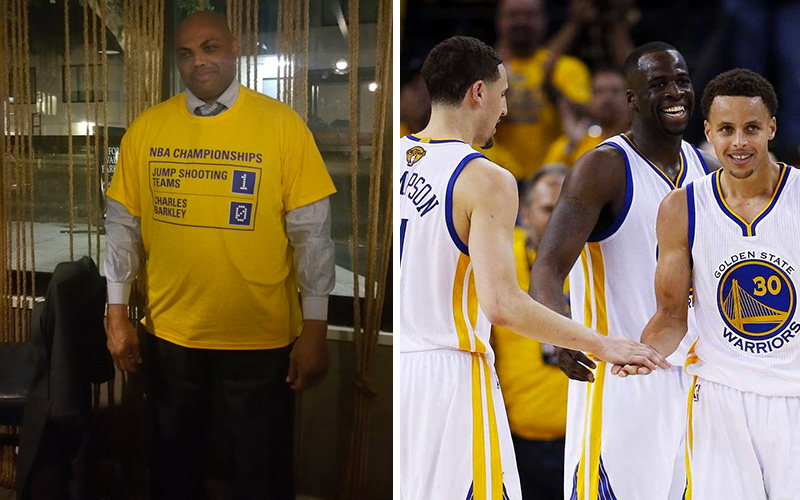 Surprise, surprise. Charles Barkley has made another stupid, trolling comment. Last night on Inside the NBA (arguably one of the most entertaining sports talk shows on right now) the group was debating which team is best in the west.
When trying to get Barkley's opinion on the matter, the rest of the guys were treated to a back and forth, non-committal answer for a few minutes before he finally settled on the Spurs. This drew criticism from Kenny Smith who lit into him for never giving the Golden State Warriors enough credit.
And it's true. Over the past few years of the Warriors' great play, Barkley has not once admitted that they are the best team, even after they won the championship in 2015. So it really shouldn't have come as a surprise when he busted out this little gem last night:
"I'm just saying, listen: maybe I'm old school, but I'm never going to like that little girly basketball where you have to outscore people … I'm biased against girl basketball."
Charles Barkley explains why he doesn't like the way the Golden State Warriors play basketball pic.twitter.com/DaTud8Lwje

— LeWob James (@WorldWideWob) December 2, 2016
That's right. According to Charles Barkley, "basketball where you have to outscore people" is "girly" basketball. Umm, Chuck, that's how you win games, buddy.
Now, of course he was referring to the fact that they apparently play soft defense and need to score like crazy to win, which goes against Barkley's old school, playing tough mentality. But as Yahoo! Sports so aptly pointed out, the Warriors have actually been pretty damn good at defense over their past few seasons.
But hey, they shoot a lot of threes, and apparently that doesn't sit well with Barkley. He clearly has something against the Warriors organization (except for Draymond Green, of course) and at this point, even his co-hosts think it's ridiculous.
And quite frankly, if their "girly play" can get them the best regular season record ever, back-to-back finals appearances, and an NBA title, I'm betting the Warriors are just fine with that. More than you can say, Chuck…
#Truth (cc @warriors) pic.twitter.com/h9RNMnvHad

— NBA on TNT (@NBAonTNT) October 28, 2015
Be the first to receive breaking news alerts and more stories like this by subscribing to our mailing list.